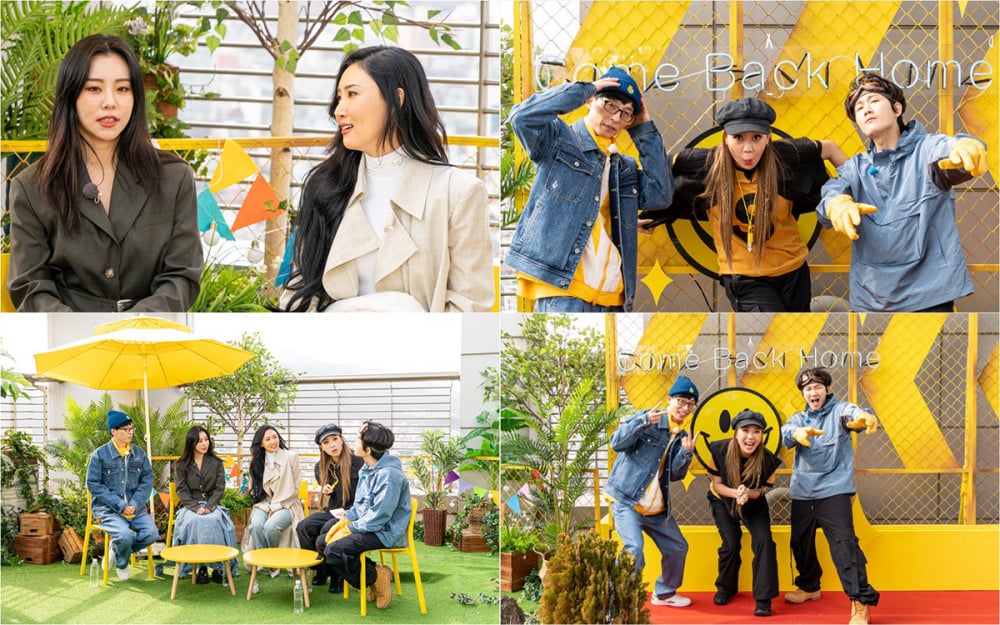 MAMAMOO members Whee In and Hwa Sa will be appearing as guests on the series' premiere of Yoo Jae Suk new KBS2 variety, 'Come Back Home'!
Hosted by Yoo Jae Suk alongside Lee Yong Jin, and Lee Young Ji, KBS2's 'Come Back Home' follows guests from all entertainment genres as they visit their first homes in Seoul, looking back on their lives and careers. MAMAMOO's Whee In and Hwa Sa will be visiting a rooftop room where the two stars first lived together, meeting the home's current owners and sharing stories about the neighborhood.
Other stars including Kim Jong Min, Moon Se Yoon, Song Ga In, and more will also be greeting viewers on the upcoming premiere of KBS2's 'Come Back Home', airing on April 3 at 10:30 PM KST! In the meantime, check out a preview clip for the show below!