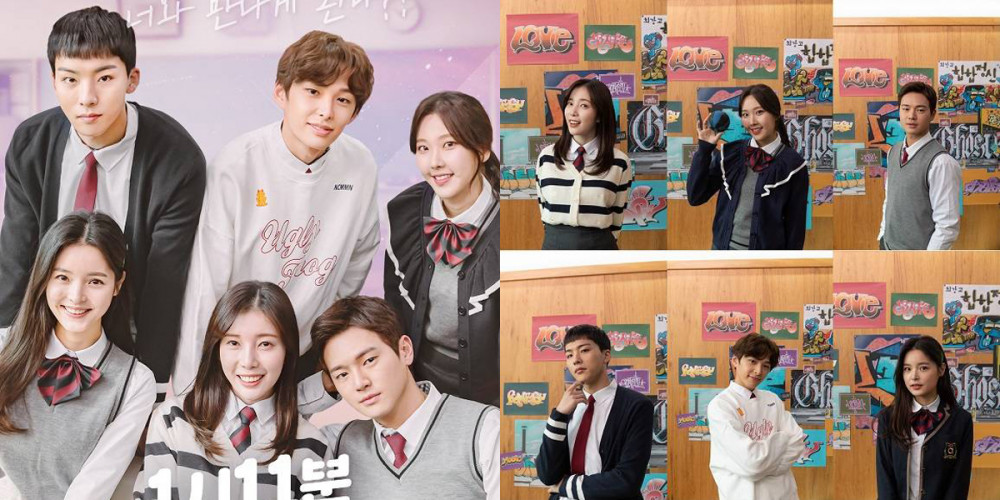 Music web drama series '1:11 Time To Go See You' starring April's Chaekyung, Momoland's Nayun, Choi Hye Jin, Jang Dong Joo, D-Crunch's Hyunho, and D-Crunch's Dylan has confirmed its premiere date - March 26 at 12 AM KST.
In fact, all 10 episodes of the teen romance drama series will be revealed simultaneously via MBC Drama. Afterward, the episodes will also be available via online streaming platforms including Naver TV and YouTube, once a week starting on April 2 at 1:11 PM KST.
'1:11 Time To Go See You' tells the story of a younger twin, who gets the short end of the stick in everything. April's Chaekyung will take on the role of the female lead Song Yeo Wool, an ordinary 18-year old high school student. She is always second when pitted against her older twin, Song Yeo Jin (played by Choi Hye Jin).
In addition, Jang Dong Joo plays the role of a talented aspiring musician who is a fool when it comes to romance, Dong Hyuk. D-Crunch's Hyunho plays the role of a real-life idol and the school's star Kang Sung Woo, who also happens to be Song Yeo Jin's boyfriend. Finally, Nayun plays the role of Yeo Wool's best friend Ji Yoon, and Dylan takes on the role of Heo Min, an aspiring rapper.


Will you be watching the music web drama series '1:11 Time To Go See You'?