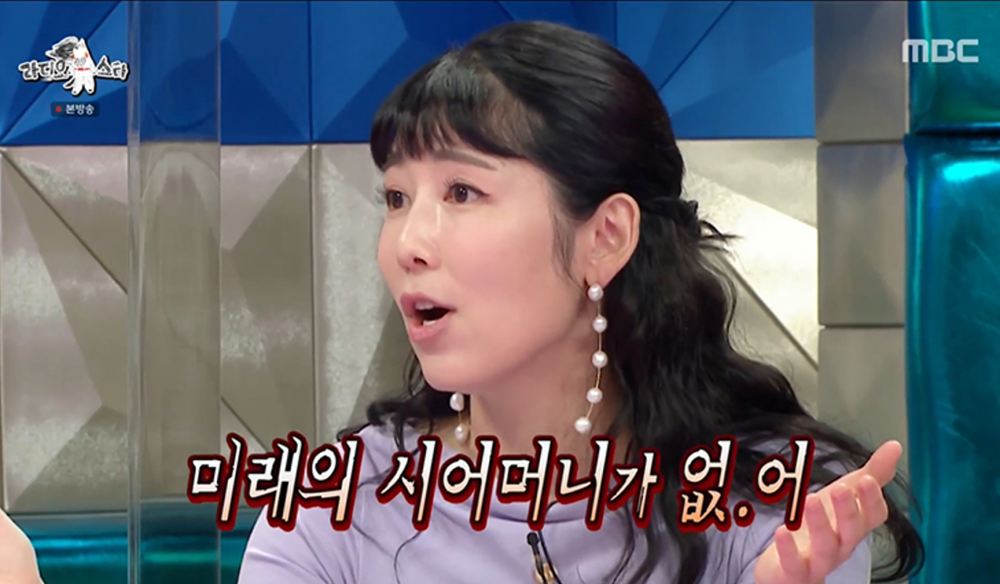 TV personality Sayuri recently appeared as a special guest on the MBC entertainment talk show 'Radio Star' that aired on March 17.

During the show, she shared about the attitude change she went through after giving birth. She shared a lot about her son and expressed her love for her son.
She explained that her son's name 'Zen' comes from the Japanese word meaning 'Everything.' Sayuri said she decided to name her son Zen with the meaning that she will give all of her life to him.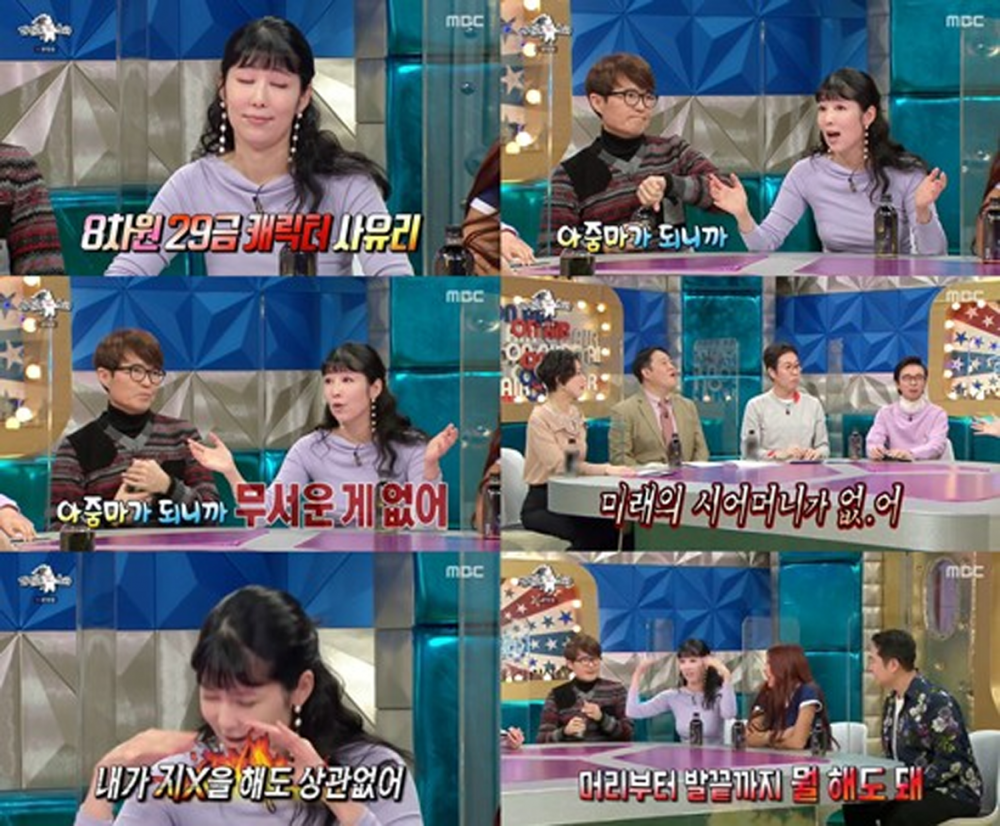 She continued to say that after giving birth to her son, she has nothing to fear. Then she made everyone laugh by saying, "I don't even have a future mother-in-law."
The MCs laughed and praised Sayuri for her honest personality and character. The MC Kim Gu Ra said, "I was afraid you would be more conservative after becoming a mother, but I guess I won't have to worry."

Sayuri added, "I'm not afraid of anything after becoming an ahjummah (middle-aged woman). I don't have a future mother-in-law, so it doesn't matter what I do."