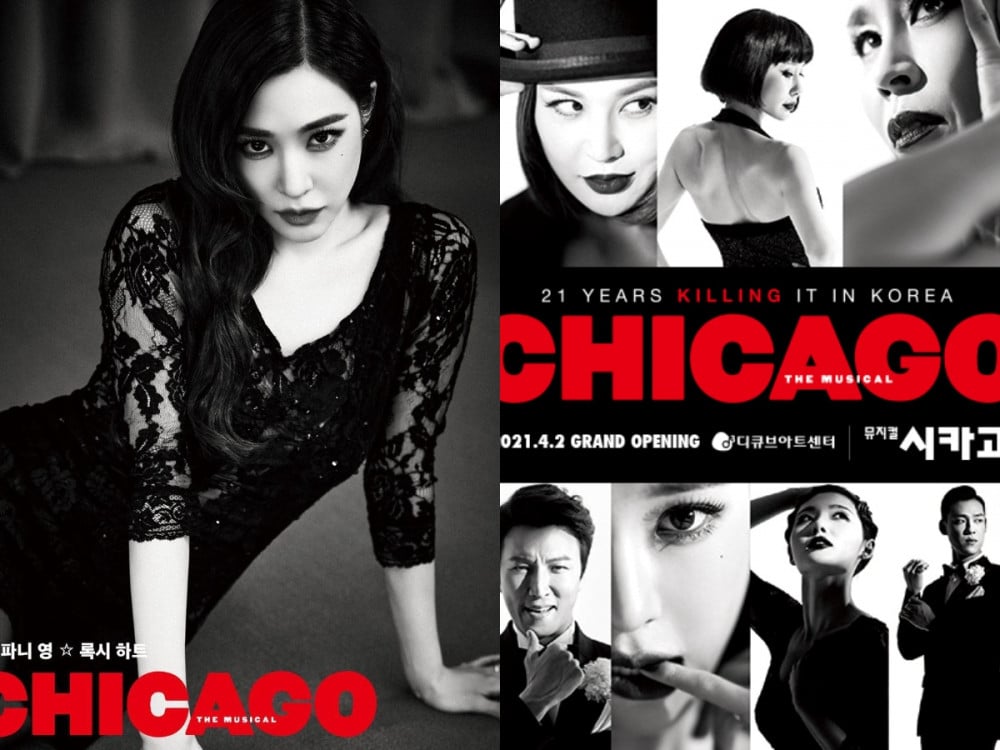 Tiffany Young opened up about what was new for her in musical theater.

The Girls' Generation member is set to play the role of Roxie Hart in 'Chicago', and in a press conference on March 18 KST, she was asked about the differences between performing as a singer and musical actor. Tiffany described the difference between the two in terms of practice time, saying the musical theater stage feels more in the moment to her.

She expressed, "Singers prepares for an hour or an hour and a half to prepare perfectly, but the beauty of a musical is being able to sing in the moment. Both are incredible."

'Chicago' marks Tiffany Young's musical theater debut, and she and Ivy will be playing the lead role of Roxie Hart, a young wife caught in a murder trial after shooting the lover she was cheating on her husband with. The musical is scheduled to run from April 2 at D-Cube Arts Center.

Stay tuned for updates on Tiffany Young.