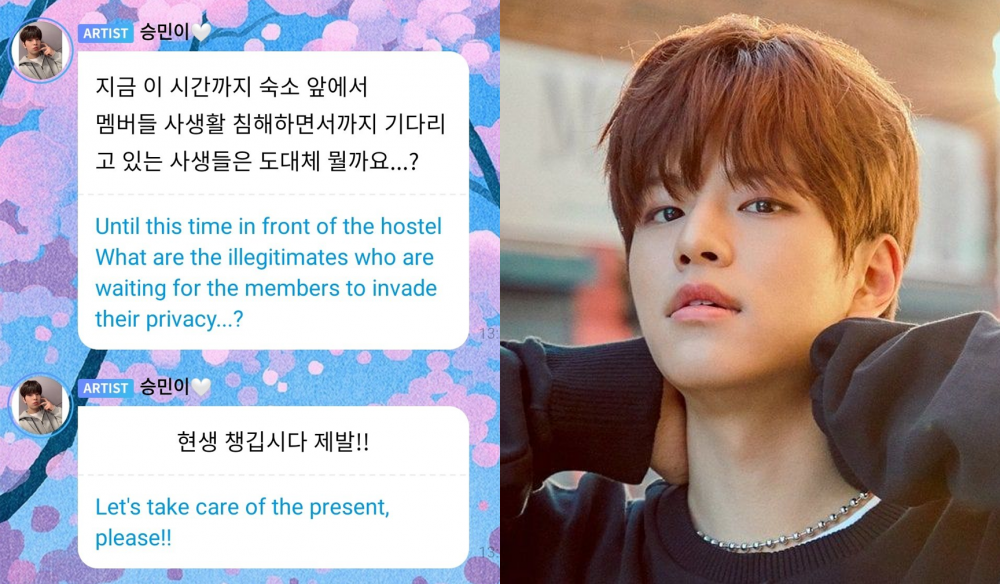 Becoming an idol may have various perks such as fame; however, it also comes with negative aspects, including obsessive fans who invade their privacy.
Idol groups are known to suffer from these Sasaeng fans who invade the idol's privacy by stalking them to various places. Unfortunately, these obsessive fans tend to increase with popularity.
Recently, Stray Kids member Seungmin took it to the Lysn messenger to express his distress to his fans. Seungmin wrote, "What is with these Sasaengs who wait in front of our dorms even until this time invading our privacy...? There are so many people who are being affected, including the company's bodyguards, the staff members, and even the residents! I'm sorry I wrote this here where so many of our Stays who support us have to see this."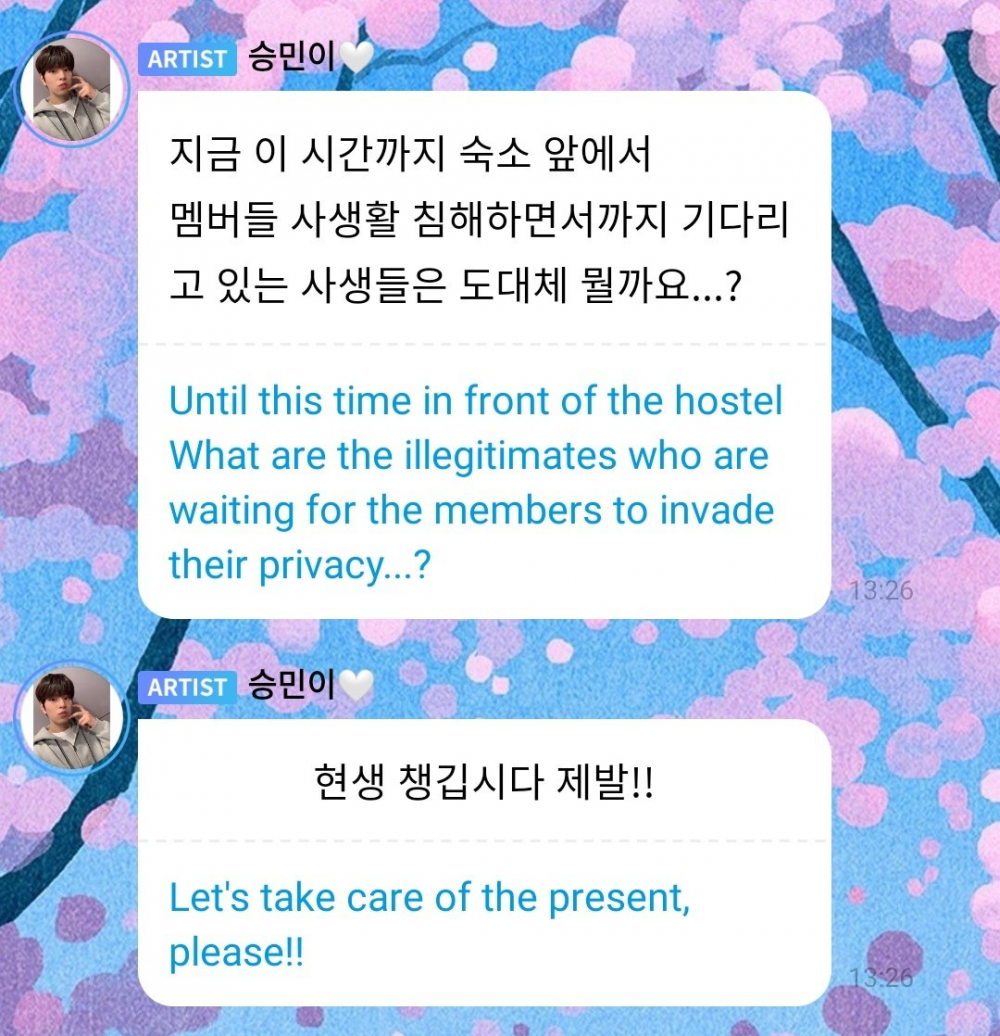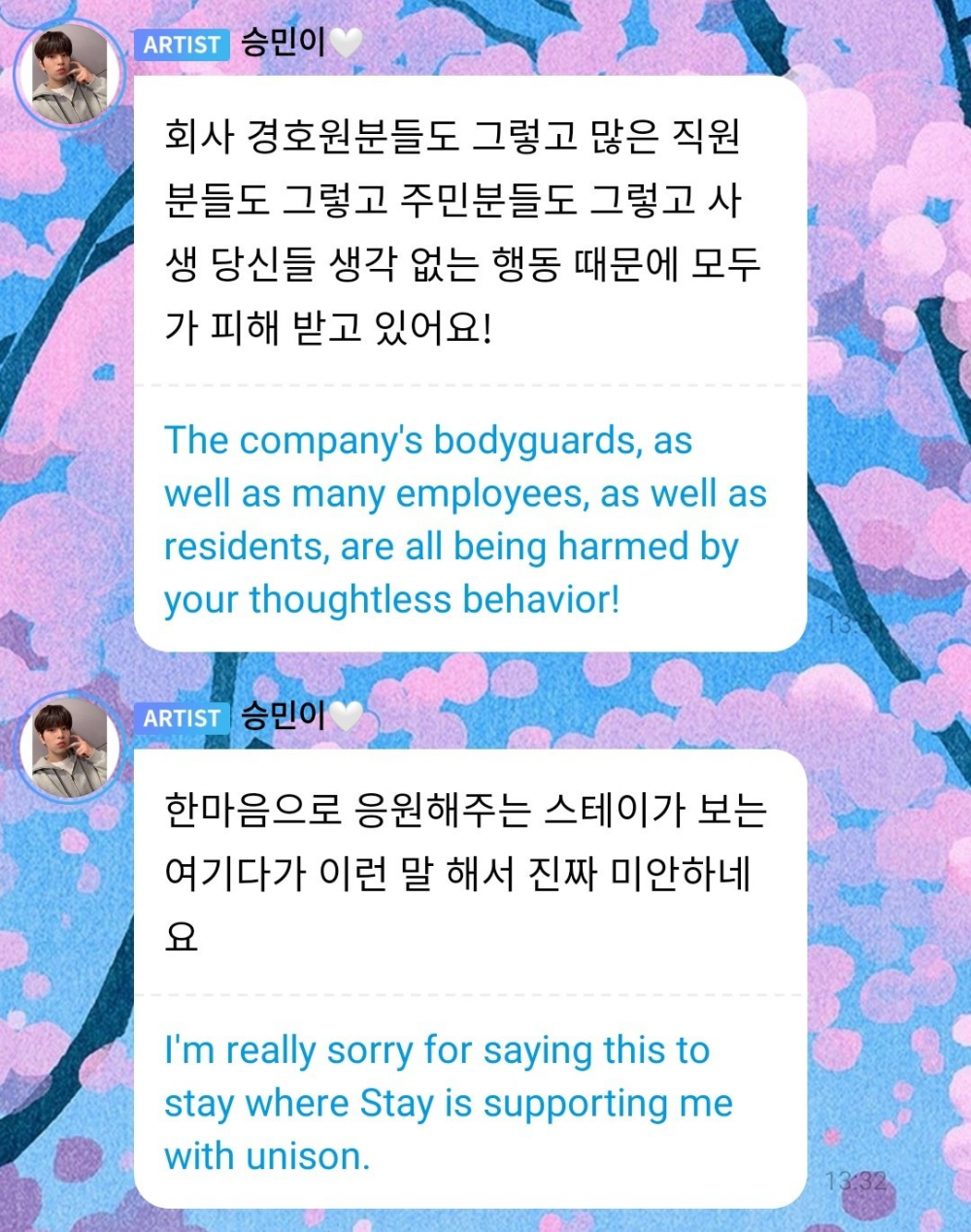 After Seungmin expressed his feelings on the messenger app, many of the Stray Kids fans shared his message on social media such as Twitter. These fans also expressed their anger towards the Sasaengs, who are making things difficult for the idol group.