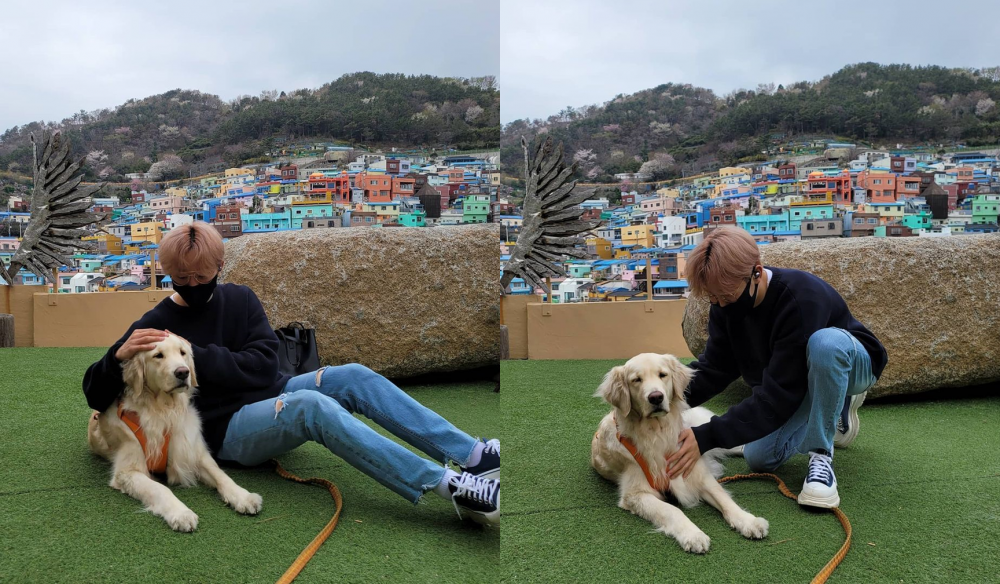 Fans were excited to see Seventeen member Seungkwan finally post on his social media for the first time in two years.
On April 1 KST, the idol group member posted three photos with a golden retriever on his Instagram with a caption of a dog emoticon. Seventeen's Seungkwan didn't write any special captions other than the emoticon, but many fans were ecstatic to see him posting for the first time in quite a while. It appears Seungkwan visited his birth city of Busan as the photos were taken in front of the colorful Gamcheon Culture Village.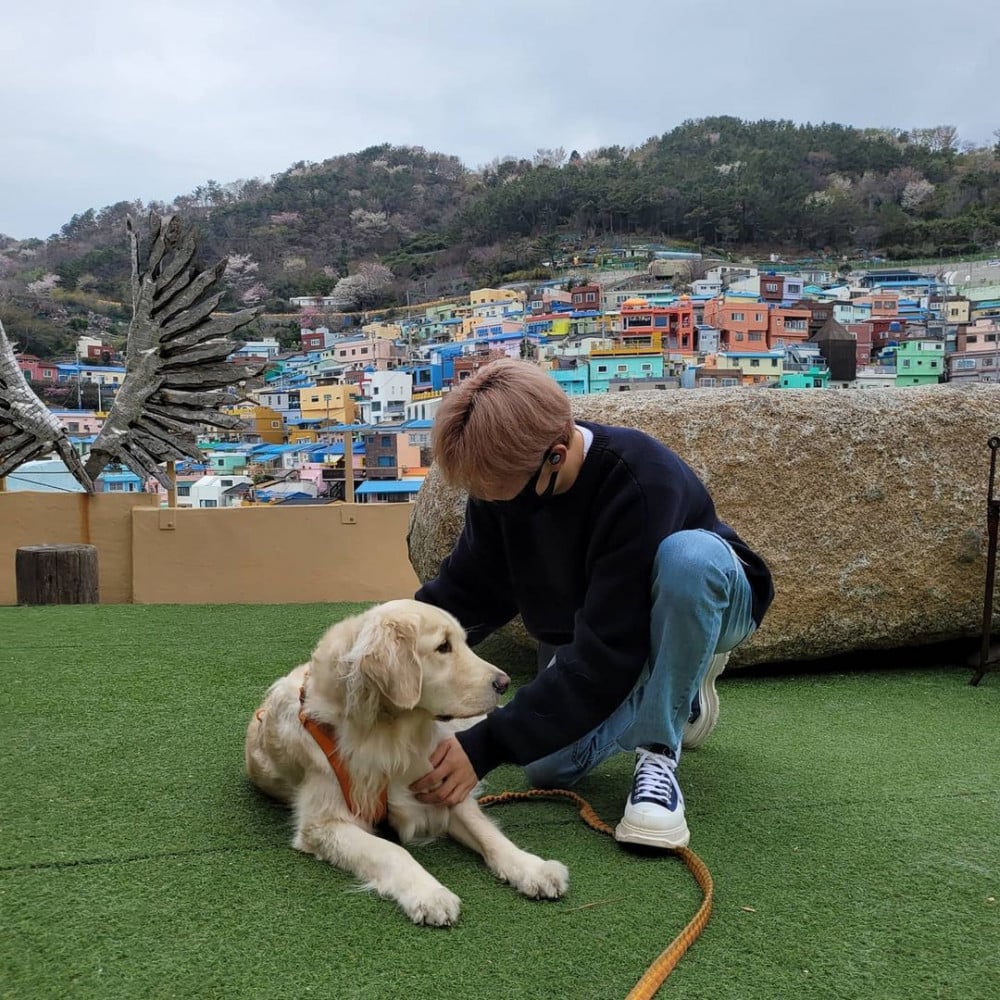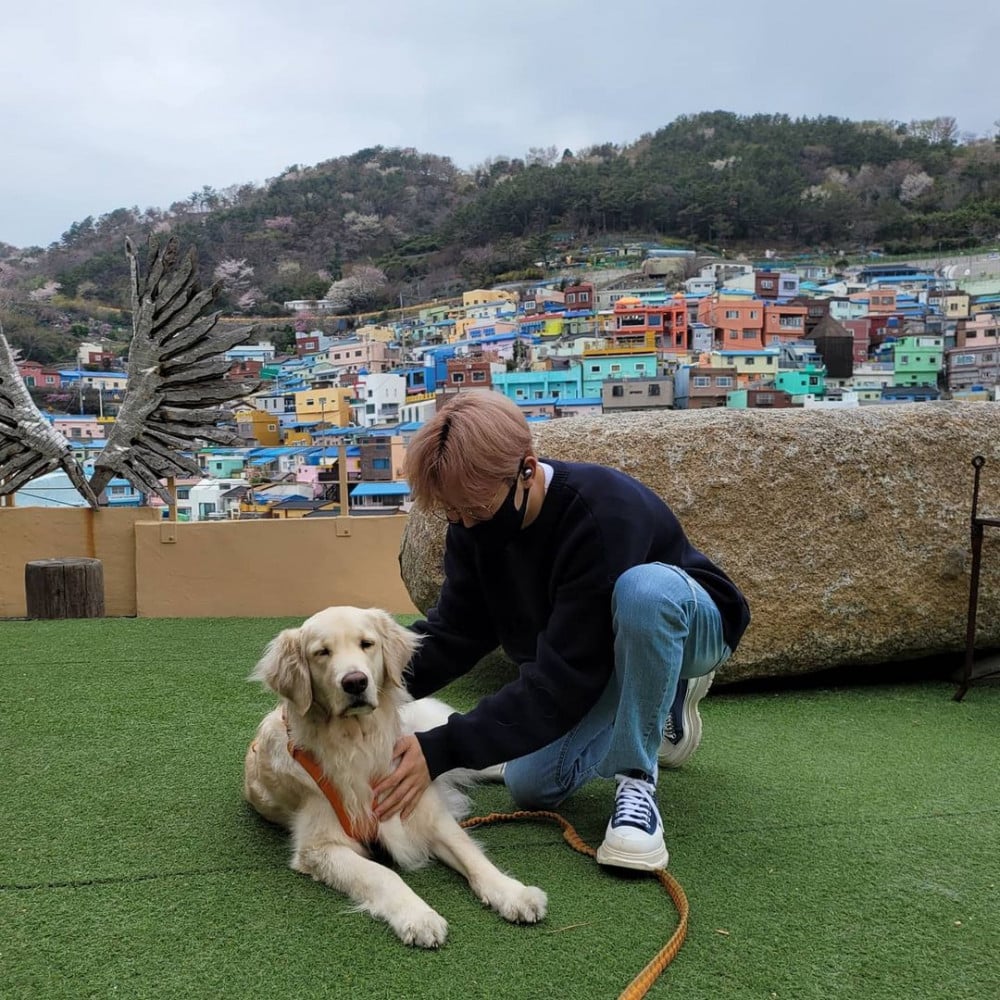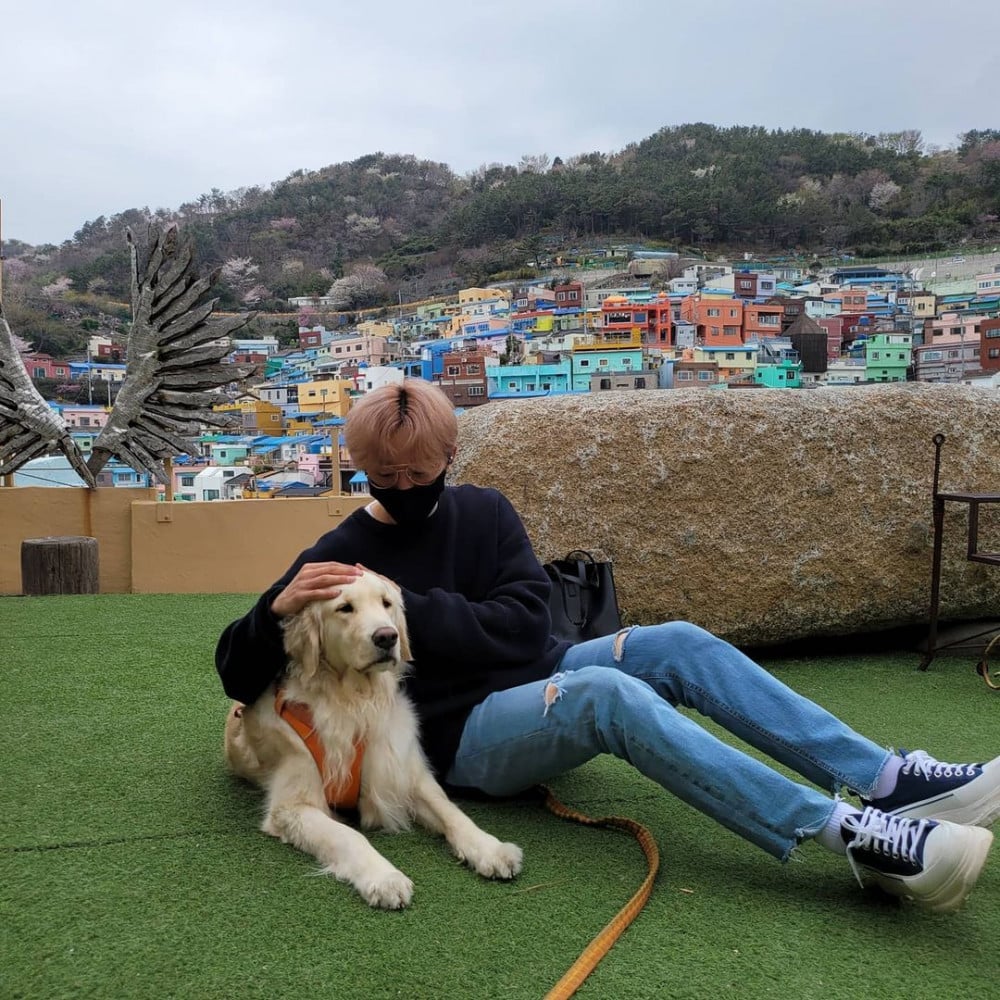 Since then, many fans took it to social media to share their excitement as they reposted Seungkwan's photos on Twitter. Many still couldn't believe that the Seventeen member was posting on social media.