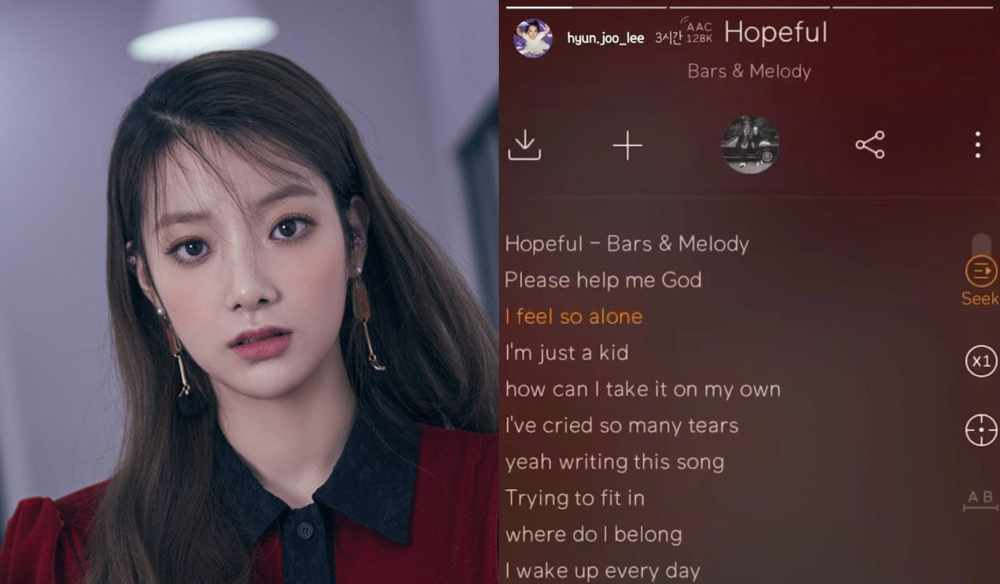 In light of the recent controversy of the alleged bullying of the former April member Hyunjoo, netizens are looking back at a previous social media post the former girl group member made when the AOA bullying controversy unsurfaced.
On March 3rd, a netizen created a post with the title, "Lee Hyunjoo's Instagram story post when the AOA incident occurred," in an online community. In the post, a captured photo of Hyunjoo's Instagram story was uploaded. The Instagram story post showed the lyrics to the song "Hopeful" by Bars & Melody. After seeing this post, netizens were saddened because they believe Hyunjoo had begun sending signals and messages through the song lyrics at that time.

The lyrics read, "Please help me God, I feel so alone. I'm just a kid, how can I take it on my own. I've cried so many tears, writing this song, trying to fit it. Where do I belong? I wake up every day, don't wanna leave my home."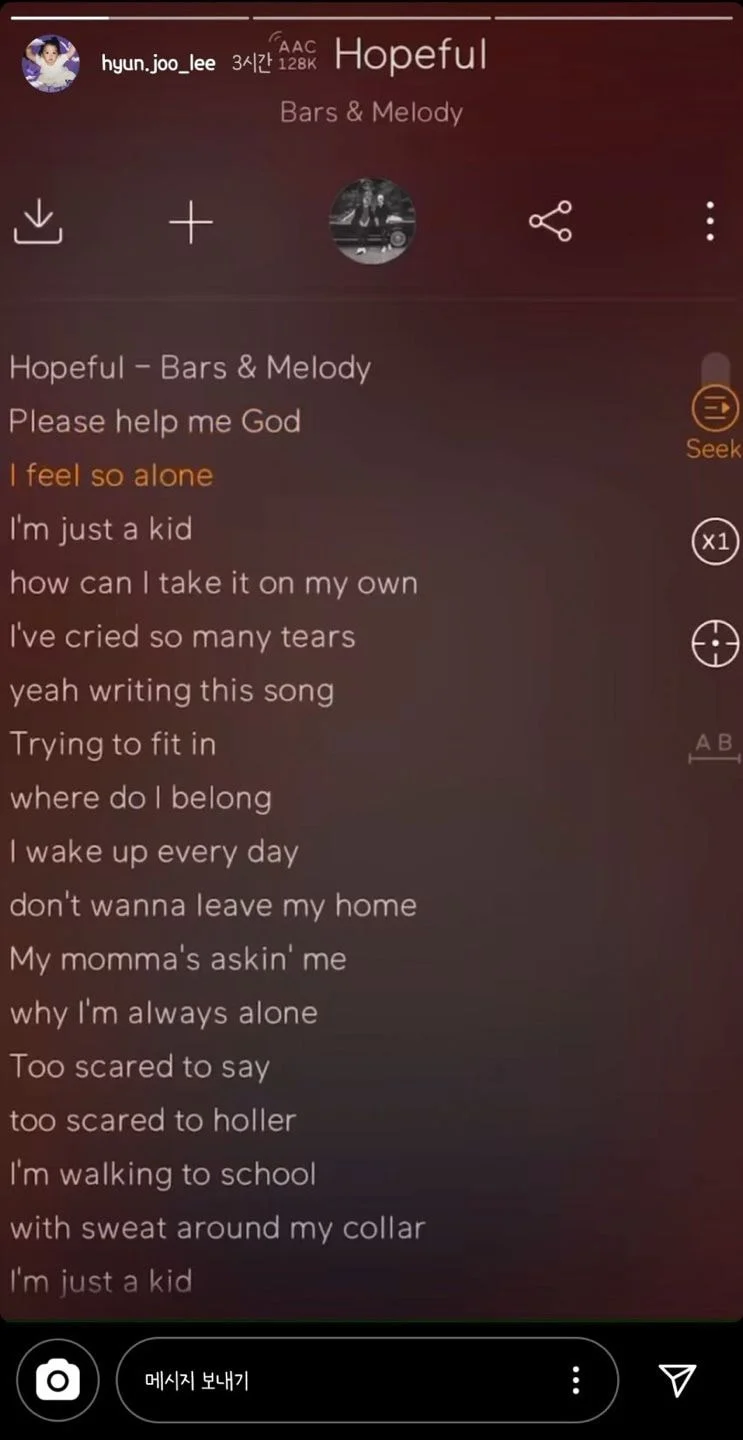 The song "Hopeful" is a song by Bars and Melody, a British pop duo, and is based on the lyrics and music of Twista's 2005 song "Hope." The duo rewrote the song to express their pains from the experience of school violence and bullying. This song was first shown in the British audition program 'Britains Got Talent' in 2014.


In response to this post, many netizens claimed that Hyunjoo had already implied that she was being ostracized and bullied by all of the April members at that time. Netizens commented, "She wanted someone to notice," "She must have been so sad and probably empathized with AOA's Mina," "It really hurts my heart that she was in pain all by herself," and "This is so sad."

Meanwhile, on February 28th, a person claiming to be Hyunjoo's brother posted in an online community saying that Hyunjoo had been bullied by all the members. In response, DSP Media strongly denied all allegations of bullying, and Hyunjoo's brother continued to argue against the company's denials.