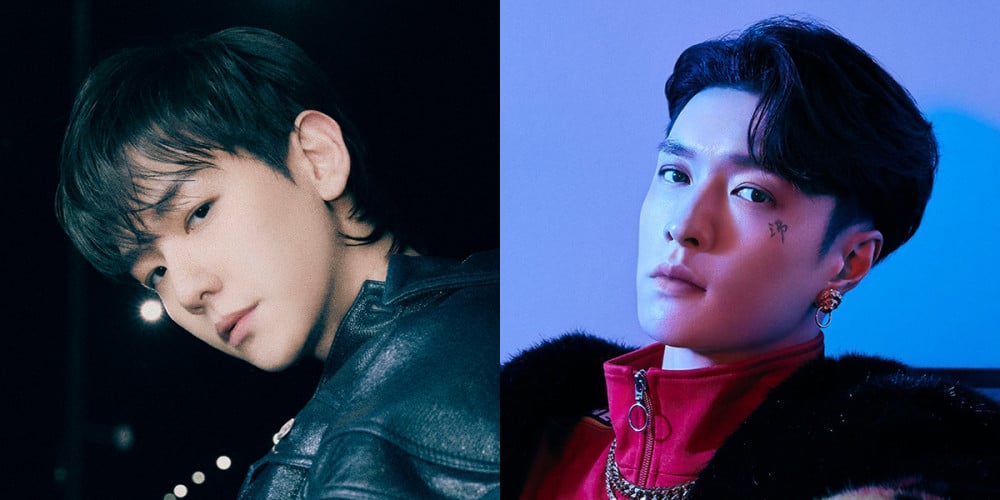 Back on March 26, EXO's Baekhyun personally announced to fans that he will be enlisting for his mandatory military service duties next month, in April.
Despite the fact that the announcement was expected, many fans were still shocked to hear the news. While some fans slowly processed the announcement, others noticed that fellow EXO member Lay had also been tuning in!
Hearing Baekhyun's announcement, Lay commented, "Don't be sad."

Then, in another comment, Lay also said, "Yah Baekhyun, you've gained some weight."

This second comment had some fans a little puzzled. Some are now wondering when Lay and Baekhyun saw each other last, commenting:
"That's so random kekekeke."
"It's really hard to tell at this point if [Lay] is actually a fellow member, or if he's just their somewhat close foreigner friend kekekeke."
"You misspelled it... did you forget Korean already..."
"Was 5 years ago during 'Monster' really the last time you saw each other??? Sure Baekhyun was like 58 kg back then but..."
"If you guys are still that close to joke around... can you promote as EXO at least once..."
"If he's in China I guess he can't see any of the members off this time..."
"Wait... are they actually still that close enough?"
And more. What do you think of Lay's surprise(?) appearance as a commenter?