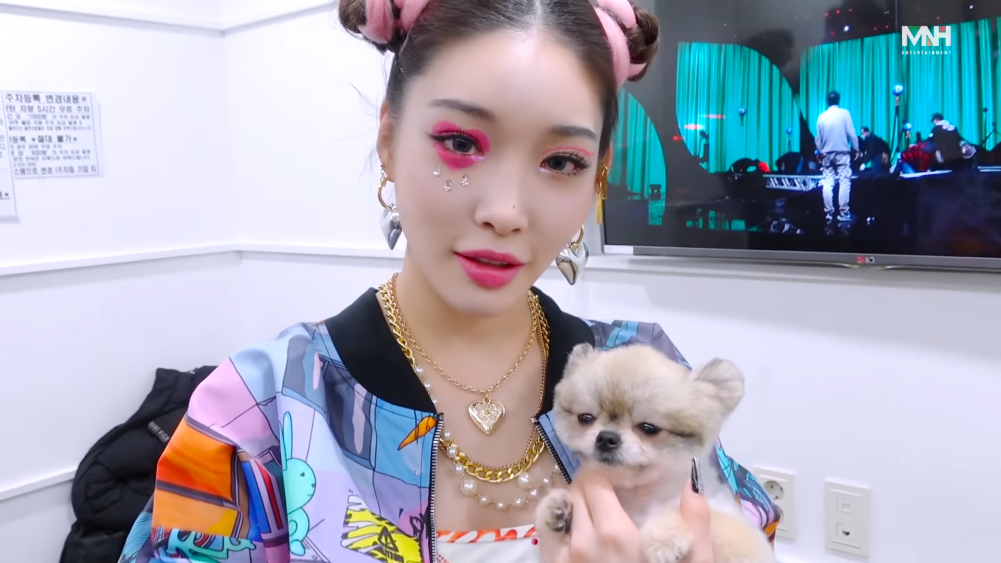 It was revealed that singer Chung Ha is fostering a sick dog who was rescued from a puppy mill.
Recently, Chung Ha uploaded a video on her official YouTube channel showing the behind-the-scenes at a music program for her comeback performance "Bicycle."

In the video, Chung Ha is seen preparing to film the recording of a music program. While waiting for her turn, Chung Ha is seen dolling up with the stage makeup. During that time, an adorable small dog is seen walking around looking for Chung Ha.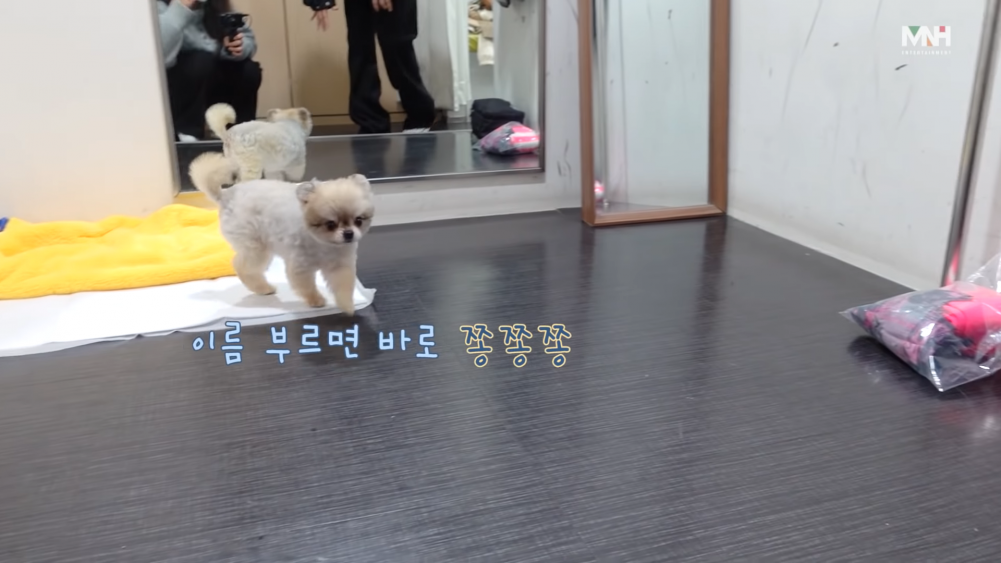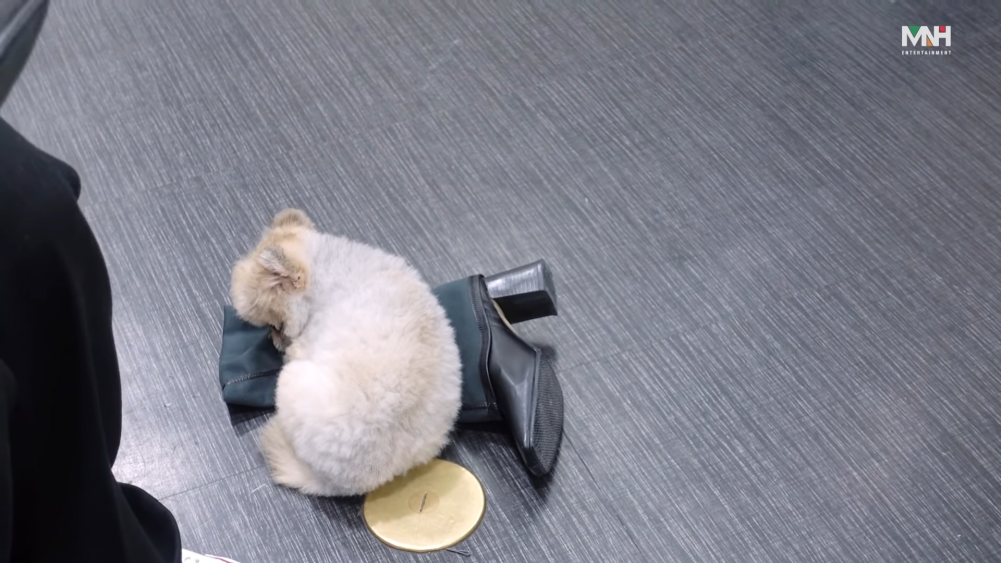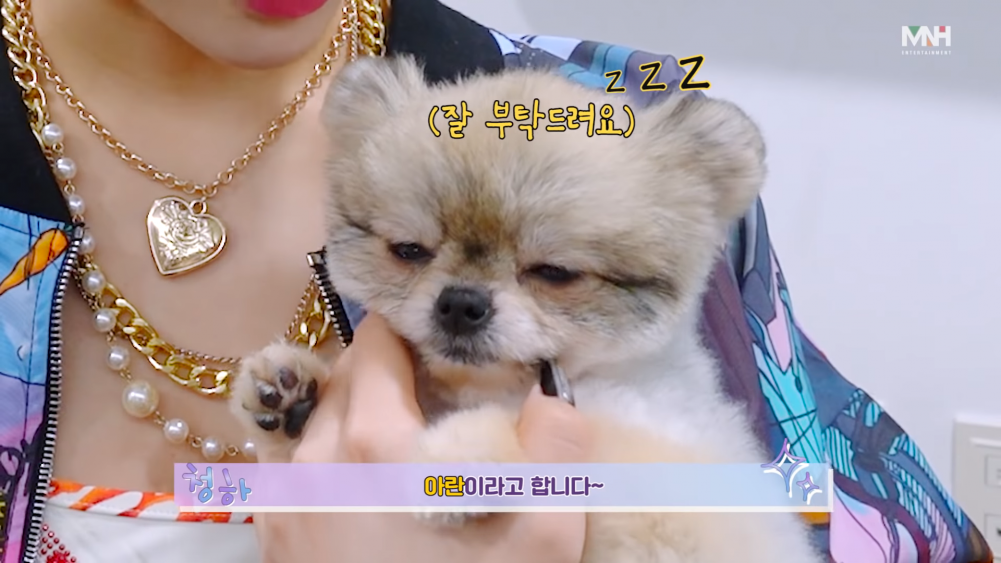 Chung Ha explained that she had recently decided to foster a rescued dog from a puppy mill. She explained that the dog was too small to produce puppies and was abandoned.
She revealed that she had given the dog the name, 'Aran' and explained that she is fostering the dog until she regains health.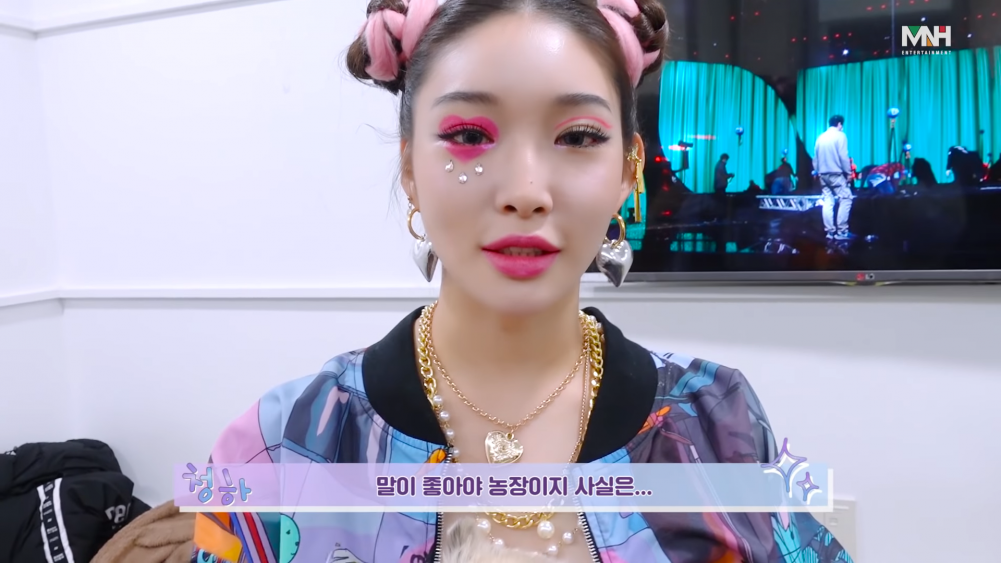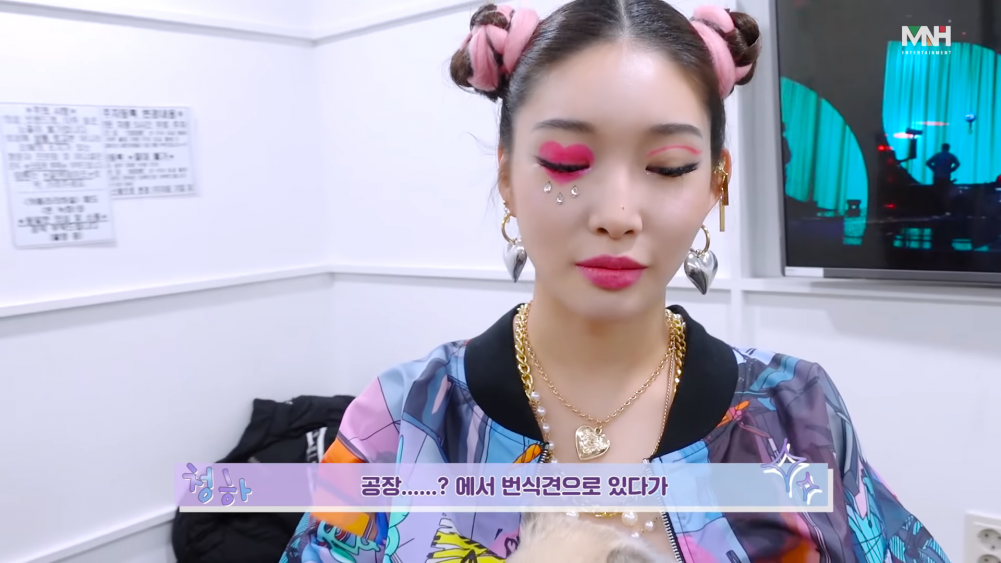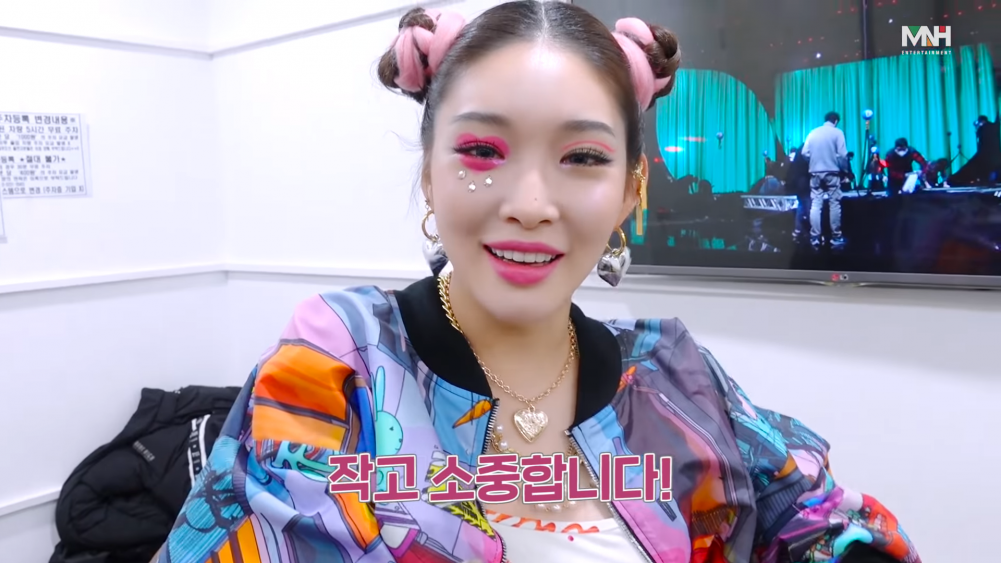 Chung Ha explained that she had to bring Aran with her for the filming because she couldn't leave the sick dog home alone. She explained, "Today, I brought her with me because I can't stop by at home today."
Chung Ha also explained that Aran is speculated to be two to three years old despite being small. Chung Ha explained, "When I brought it to the vet, the vet said that she won't grow any bigger. She's around two or three years old, but I think she's two."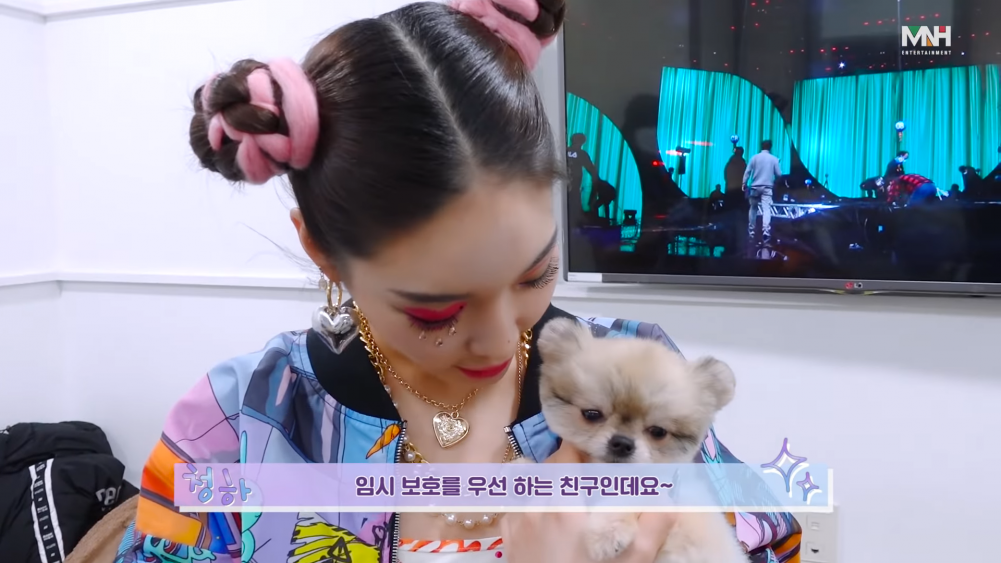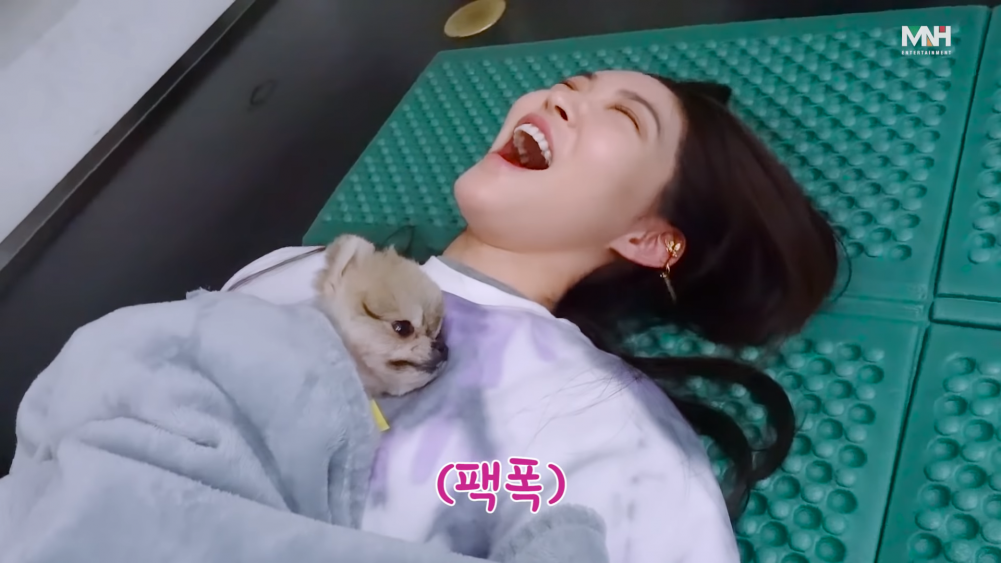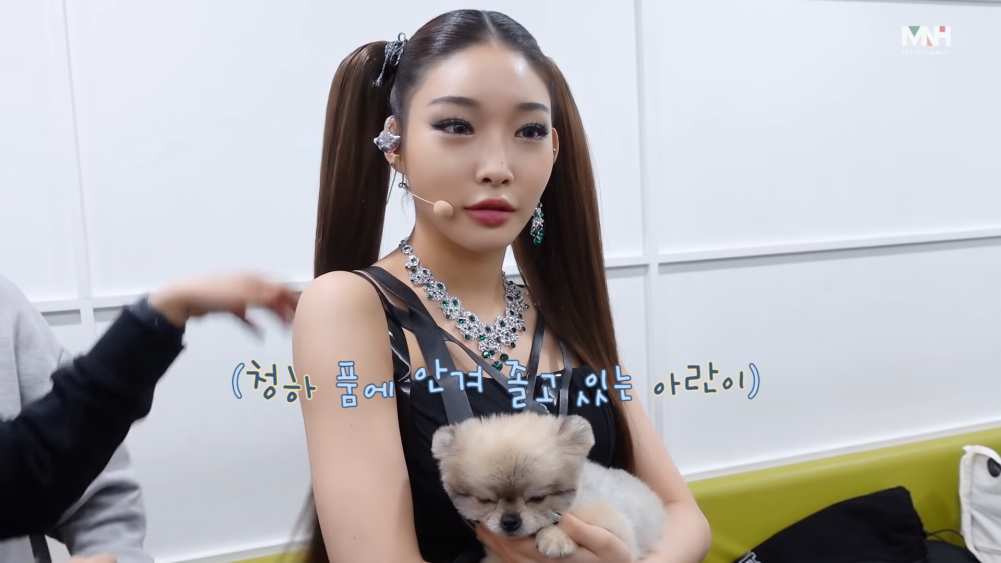 After watching the video, netizens praised Chung Ha for her warm actions of taking care of the sick dog. They commented, "Chung Ha is awesome fostering a sick dog," "I hope Aran can be healthy," "I'm always cheering for you," and "Aran is so small and so cute."