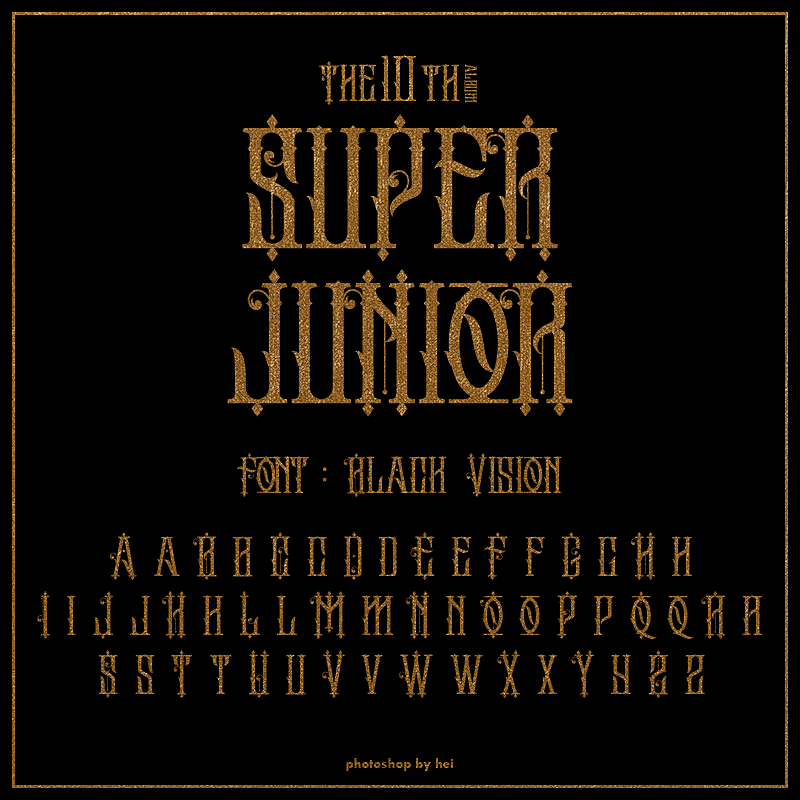 [This review reflects the opinions of the author and not necessarily those of allkpop.]
Track List:
1. SUPER
2. House Party
3. Burn The Floor
4. Paradox
5. Closer
6. The Melody
7. Raining Spell for Love - Remake Version
8. Mystery
9. More Days with You
10. Tell Me Baby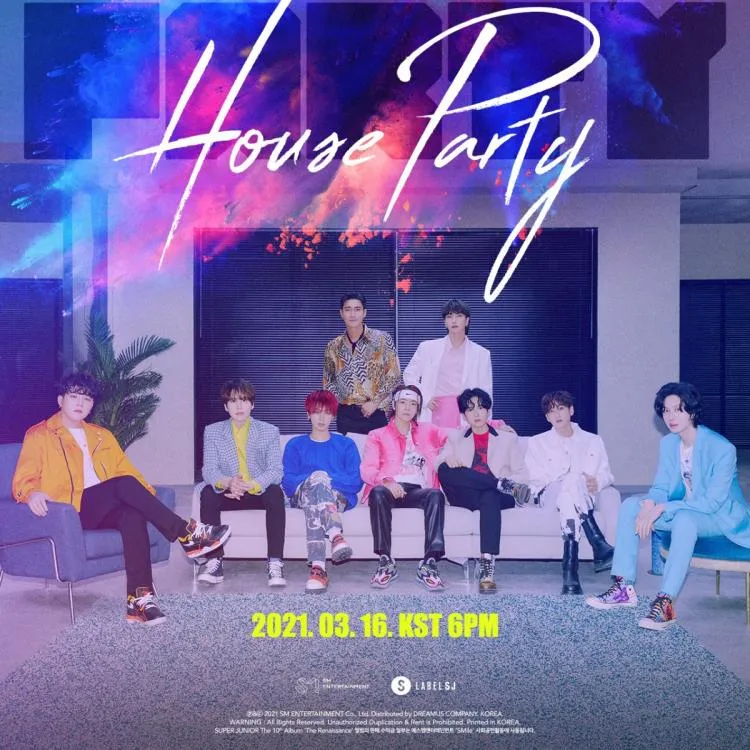 The illustrious Super Junior has made a return with a hodgepodge of music ranging from several different genres and styles! Their 10th album, The Renaissance, features a whopping 10 new songs for ELF of all ages to enjoy. The Renaissance opens on "Super," an acute vocal flex from the group that begins with rhythmic chanting on the beat. The song feels modern and accurately foreshadows the maturity of their overall sound on this album.
That being said, this maturity isn't necessarily seen on the title track, "House Party." Instead, the title offers us a campy feel-good track that has signature Super Junior flare. There's an intriguing composition that does get me a little lost in parts (particularly the rap in the second verse), but overall has a feeling of fun that deftly hides the existence of a COVID-19 PSA in the lyricism. The focal point of "House Party" is, without a doubt, its earworm of a chorus.
"Burn The Floor" offers a much more relaxed and downtempo switch-up that utilizes the elegance of strings in the instrumental. The song seems like it will likely be a serious ballad until the progressive trap-infused chorus. There is a certain air of drama with a dance twist that's unique to SuJu in this song. "Paradox" follows and is much funkier in nature. Bass-heavy and fit for a club, this song was the mature sound I was searching for in the title. However, the song is a little scattered with an ill-fitting autotuned pre-chorus.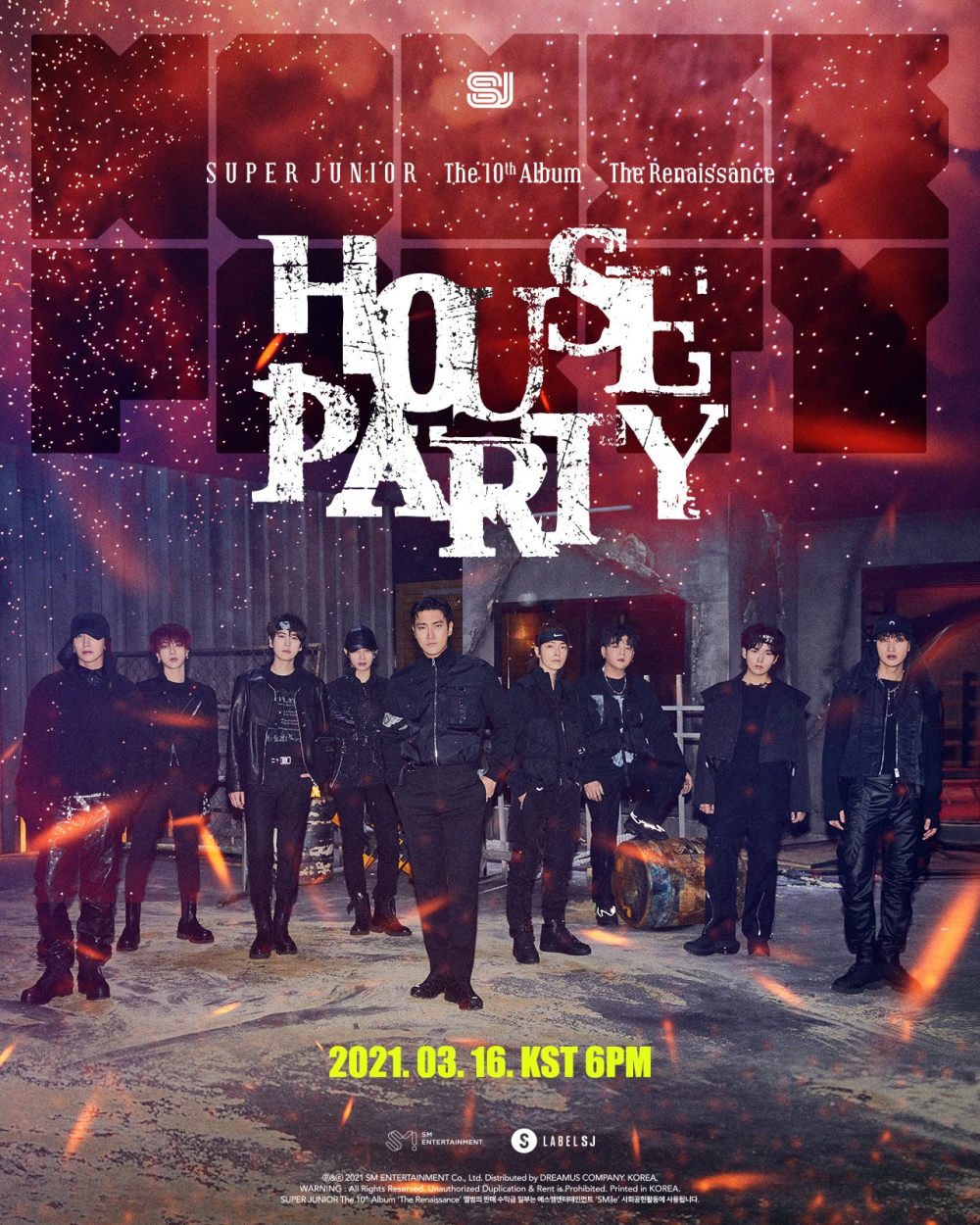 "Closer" boasts an English intro that's melodious and addicting. This song is mature and smooth and a bonafide R&B pop song. I'd argue that this is the sexiest and refined track on this album. "The Melody" then switches the album's sound up again with an acoustic guitar instrumental and honest vocal performance. Sweet harmonies and soft vocal delivery give this track a mellow melody and make the song embody carefree energy.
Super Junior gave ELF a remade version of "Raining Spell for Love" that opts for a slower tempo. The song doesn't feel vastly different from the original, but offered a nice piece of nostalgia for those who have been long-time fans of the group. "Mystery" follows this fanservice with what I consider the best song of the album. The combination of a melodic whistle and hypnotizing and intoxicating beat gives way to yet another mature and age-appropriate track for the group. With a light bit of trap influence and heavy 808 bass drums, this song is the album's number 1 must-listen.
The album concludes on two sugary sweet tracks, "More Days With You" and "Tell Me Baby." "More Days With You" is ostensibly a fan song and functions as a reassuring ballad from the group. With a gorgeous progression, this powerful and meaningful song shows simple is sometimes the best! "Tell Me Baby" is much more positive and upbeat and functions as an effective conclusion to the diverse showcase of music in this album.
MV REVIEW
Super Junior invites you to their "House Party," but only if you've been following COVID-19 guidelines! "House Party" was praised by the World Health Organization's Director-General for spreading awareness of precautionary measures against COVID-19. Their MV features a high-energy, almost musical-like performance of showmanship and excitement. Though the scenes didn't interconnect effortlessly, the campy and dorky nature of SuJu gives way to a special type of charm that makes the MV fun to consume. Though the MV wasn't a masterpiece by any means, the feeling evoked is happy and enjoyable.
MV SCORE:
MV Relevance…..8
MV Production…..8
MV Concept……..7
MV Score: 7.67
ALBUM SCORE:
Album Production…...8
Album Concept……...8
Tracklisting…………...7
Album Score: 7.67
Overall: 7.67