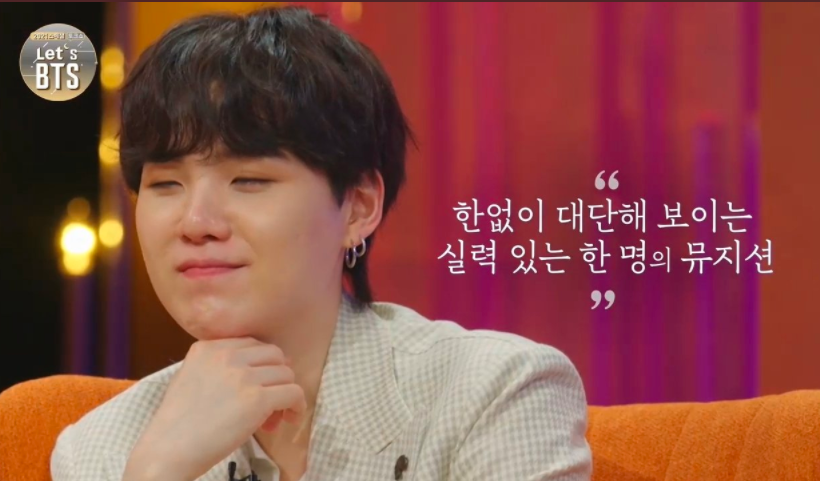 On March 29, BTS appeared in their own special talk show on KBS titled "2021 Special Talk Show – Let's BTS".
When host Shin Dong-Yeop asked Jin to speak about SUGA, he said that SUGA was destined to make music. Jin said, "Our SUGA, he's a friend who has an immense passion for music. To the point, I wonder if he didn't become a singer or songwriter, what would he be? Everything surrounding him—hobbies, personal life—is all tuned around music. He's someone that makes me think: 'he looks amazing as a singer, as someone who makes songs'."
After hearing Jin's words, the other BTS members agreed that SUGA is very passionate about music.