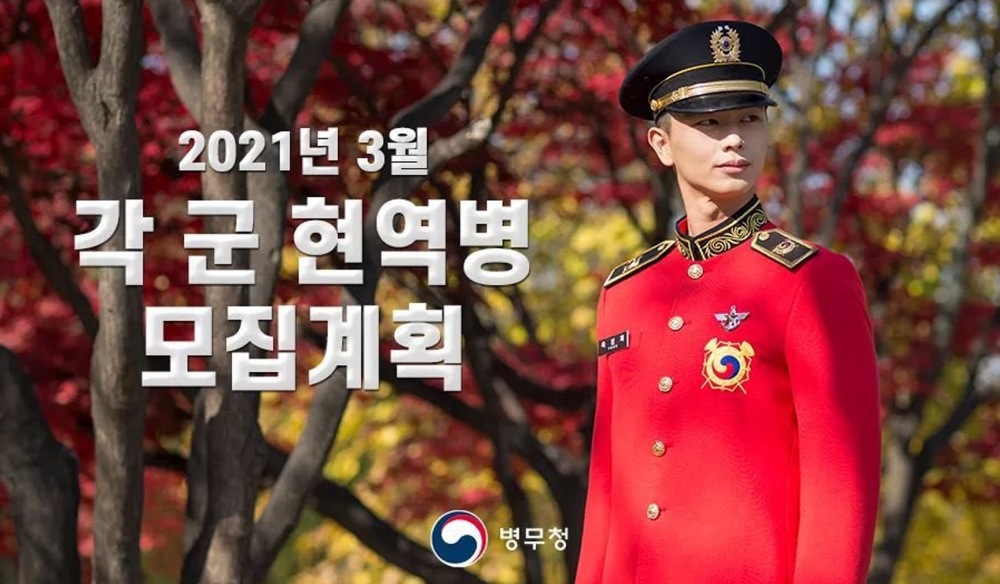 BTOB member Sungjae's recent photo became the center of attention.

South Korea's Military Manpower Administration announced its plan to recruit active-duty soldiers in March using its Facebook page on March 3rd. Sungjae's photo was used earlier for the recruitment announcement for the month of February as well.


The photo showed Sungjae dressed in the military uniform serving as a corporal in the army's Defense Ministry's support group. In the red uniform, Sungjae looks as dashing as ever.
Sungjae joined the military back in May of last year and will be discharged on November 14, 2021.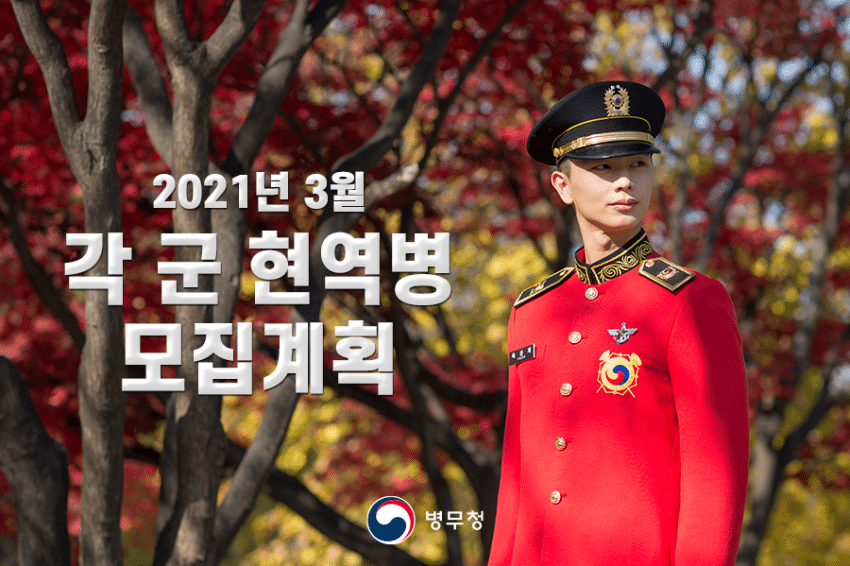 Other members of BTOB, the idol group to which Sungjae belongs, have also joined the mandatory military service. Eunkwang, Minhyuk, and Changsub had been discharged last year.

Since then, Sungjae joined the military on the same day as Hyunsik. Sungjae is the youngest of the group but is known to have joined the military earlier to minimize the group's hiatus period.

Sungjae's photo has been selected once again in the recruitment announcement from the Military Manpower Administration for March. Individuals can apply for 14 different categories of specialized soldiers starting the 2nd of this month.

Under the Air Force plan, all airmen will be accepted from the 4th to the 11th. The selected individuals will be accepted in June of this year and discharged in March of 2023.