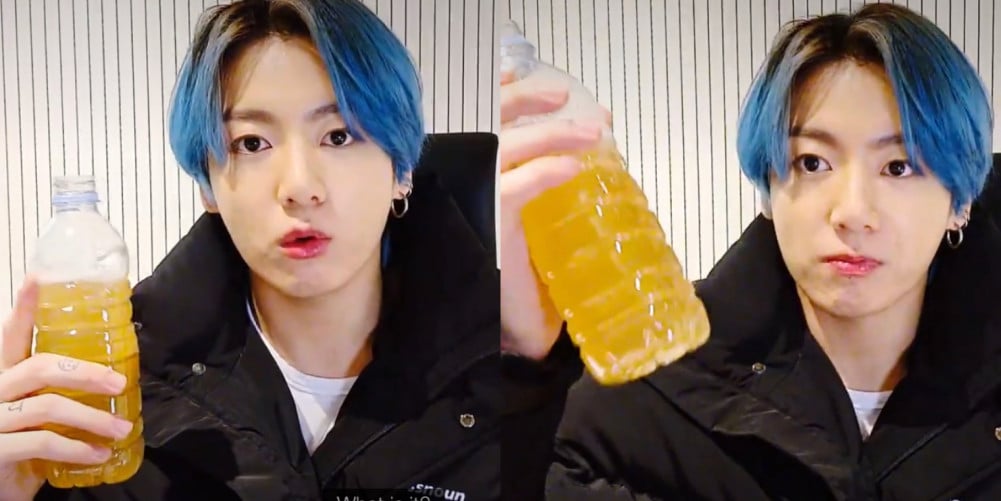 BTS Jungkook is well-known for his massive selling power, thus the nickname "King of Sold Out" given by the media. There are many instances where Jungkook's impact and popularity had cause the rise in sales and even the stock price of a company. Like when Jungkook casually mentioned he uses Downy in a fan cafe chat, which caused 2 months-worth of the detergent's stock sold out in Korea, and the supplier's stock price rose by 11% in just a day. Or when Jungkook was seen wearing a PRADA jacket in Vogue photoshoot, which caused the luxurious jacket to be sold out in 25 countries.
This time, a Korean tea brand TEAZEN reveals that their Kombucha product had risen 500% in sales in the first week of March compared to the previous week. This is mainly caused by Jungkook drinking Kombucha in his latest Vlive. The Vlive garnered a whopping 13.5 million real-time viewers in just 45 minutes and broke the record of the most-viewed and commented live streaming in real-time in Vlive history.
The 'Jungkook Effect' did not stop there as one of the songs that Jungkook sang on his Vlive, 'At My Worst' by Pink Sweat$ had risen significantly on Spotify chart in South Korea and other countries.


From his massive social media records as the "King of SNS" to his huge selling power in real life as the "King of Sold Out," Jungkook truly living up to his status as one of the most influential global superstars in the world today.