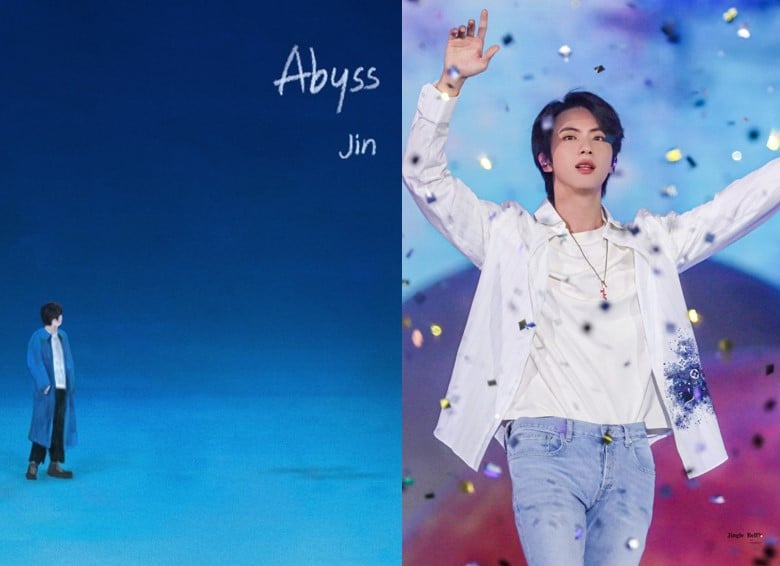 ('Abyss' by BTS's Jin has ranked #1 again on King Choice's Hot 50 World Songs)
King Choice, an international celebrities voting website, has again held its Hot 50 World Songs poll for the month of February 2021. 50 world-famous songs are listed in this poll, both K-pop and western songs. The result is 'Abyss' by BTS Jin successfully ranked number 1, defeating the remaining 49 other famous songs with a total of 351,211 votes.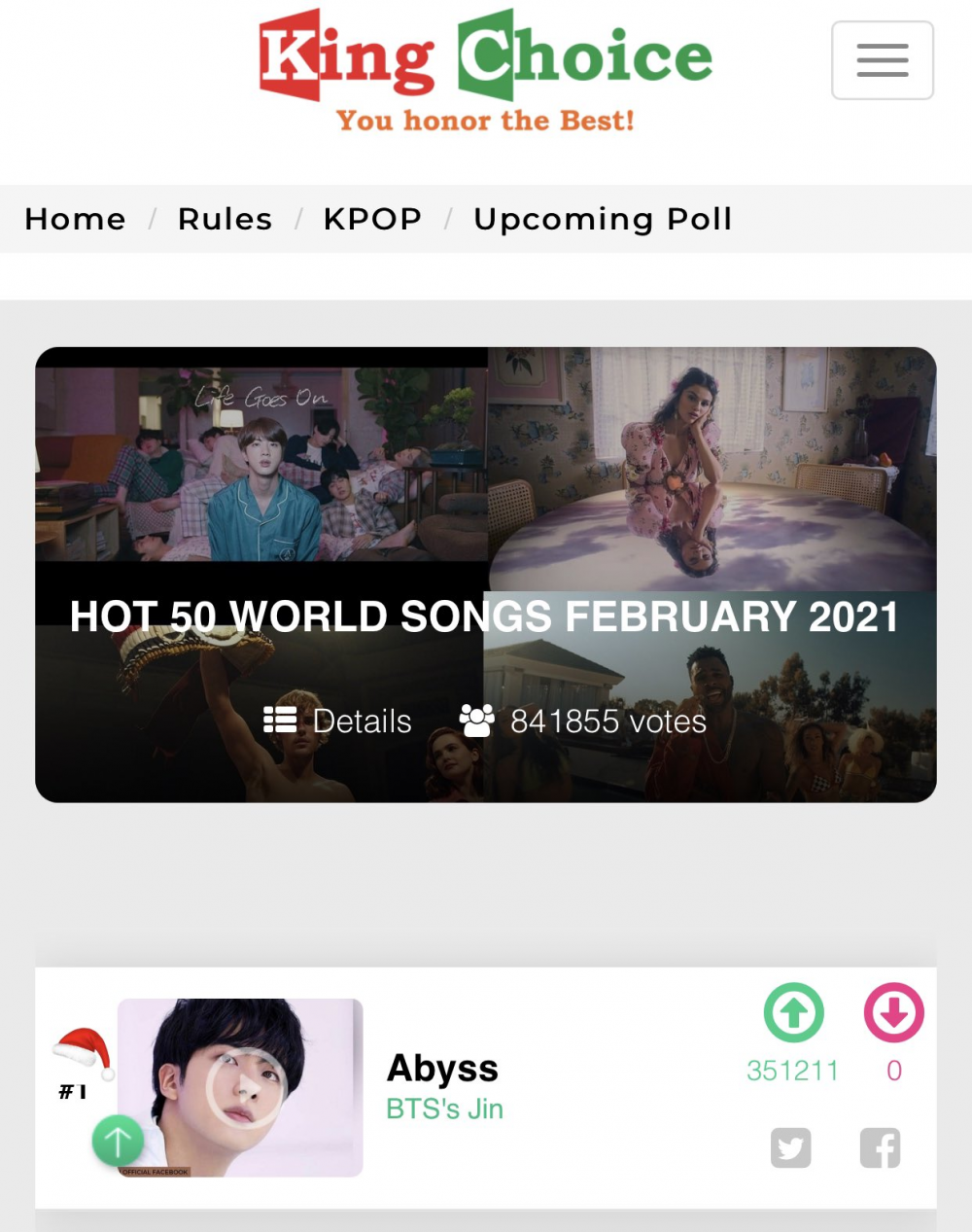 In fact, this is not the first time 'Abyss' has won this poll. Previously in January, 'Abyss' also grabbed the number 1 spot (read: 'Abyss' by BTS's Jin successfully takes the #1 spot on 'King Choice's Hot 50 World Songs'), making this win to be its 2nd straight win.

Fans celebrate the win with #Abyss2ndWin. The hashtag immediately trended worldwide on Twitter.
They also express their happiness for the win through the hashtag.
Congratulations on the win! Thank you to Jin for giving such a beautiful song and to the fans who always sweetly cherish it.