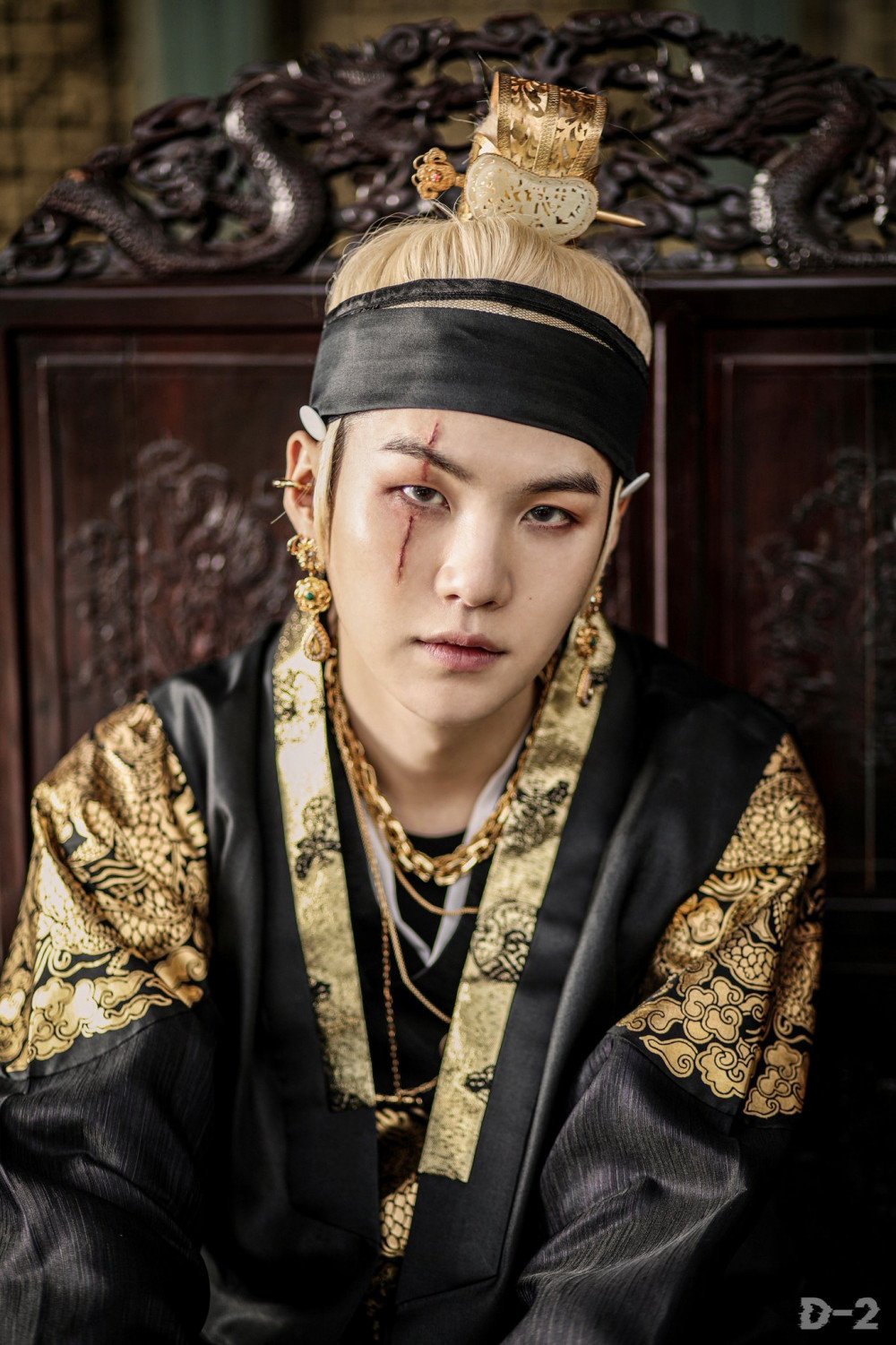 "Daechwita" by Agust D has surpassed 200 Million views on YouTube, making it the fastest Solo MV by a BTS member to achieve this milestone, doing so in only 283 days.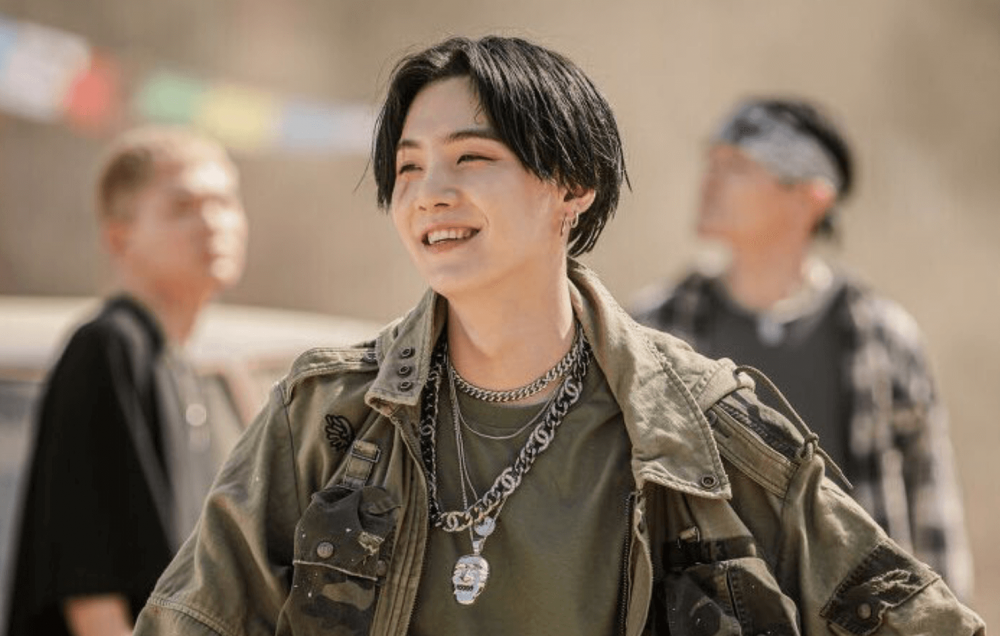 This makes Agust D the 4th Korean male soloist to have an MV surpassing 200M views and fans celebrated this achievement by trending #Daechwita200M on worldwide trends

Previously Daechwita was the fastest MV by a Korean soloist to reach 1 Million likes on Youtube in just 47 minutes on its day of release. Currently, Daechwita is the fastest MV by a Korean soloist to reach 9 Million likes in only 231 days.

Agust D has also been praised by the Minister of Culture, Sports & Tourism, Korea's National Gugak Center, President of the Korea Institute of Craftwork, Design & Culture, Professor of Traditional Culture and Arts at Sookmyung Women University, and many others for embracing his culture in both the song and the Music video of Daechwita.
Soon after its release, Daechwita which is also known as a "concept that will go down on idol's history", became a hot topic in Korea, praising it for its cinematography, plot, and also it unique setting which is in the old Korean dynasty and professional composers and producers praised him for blending traditional Korean instruments into a hip hop song and called him a genius.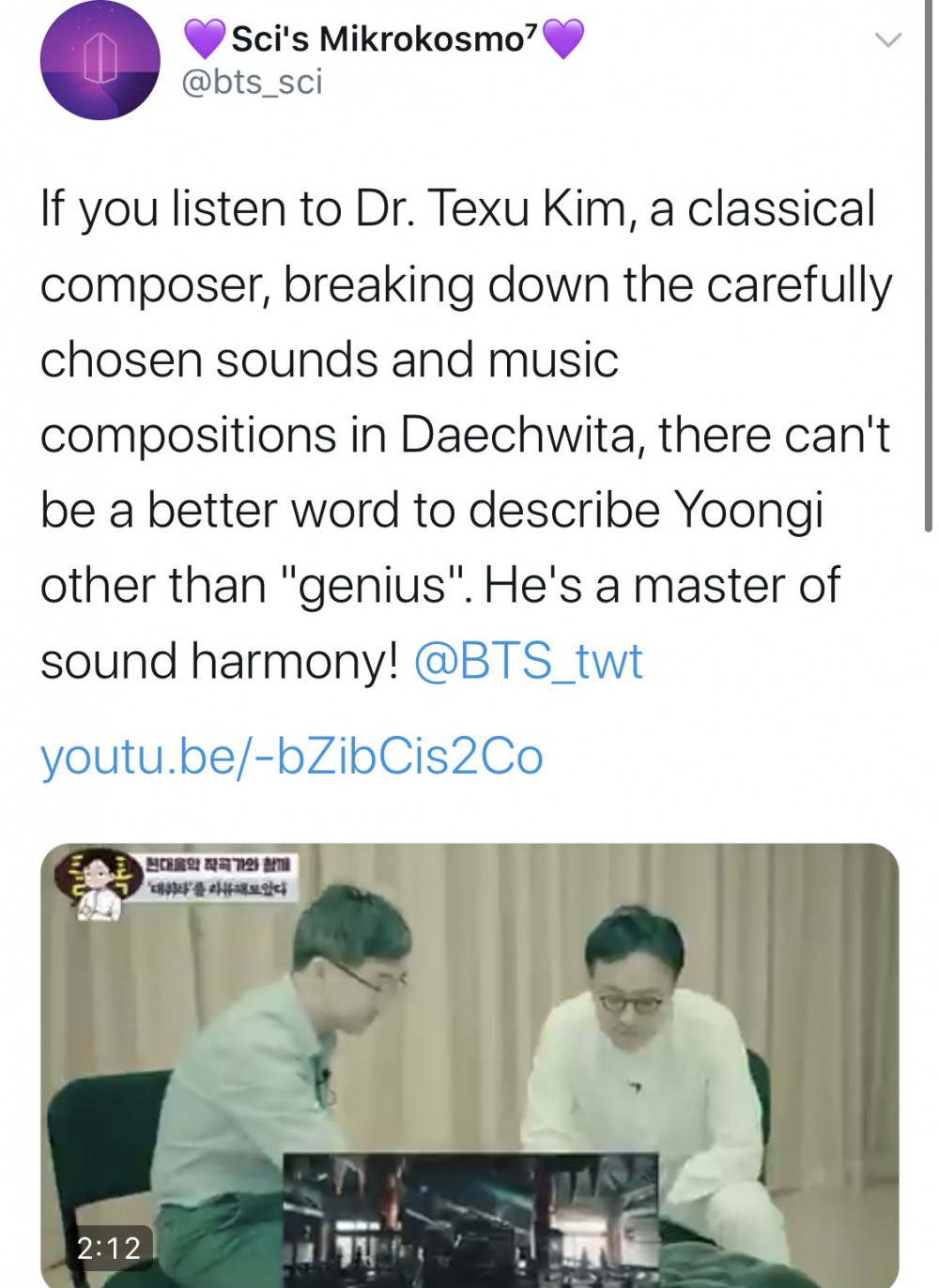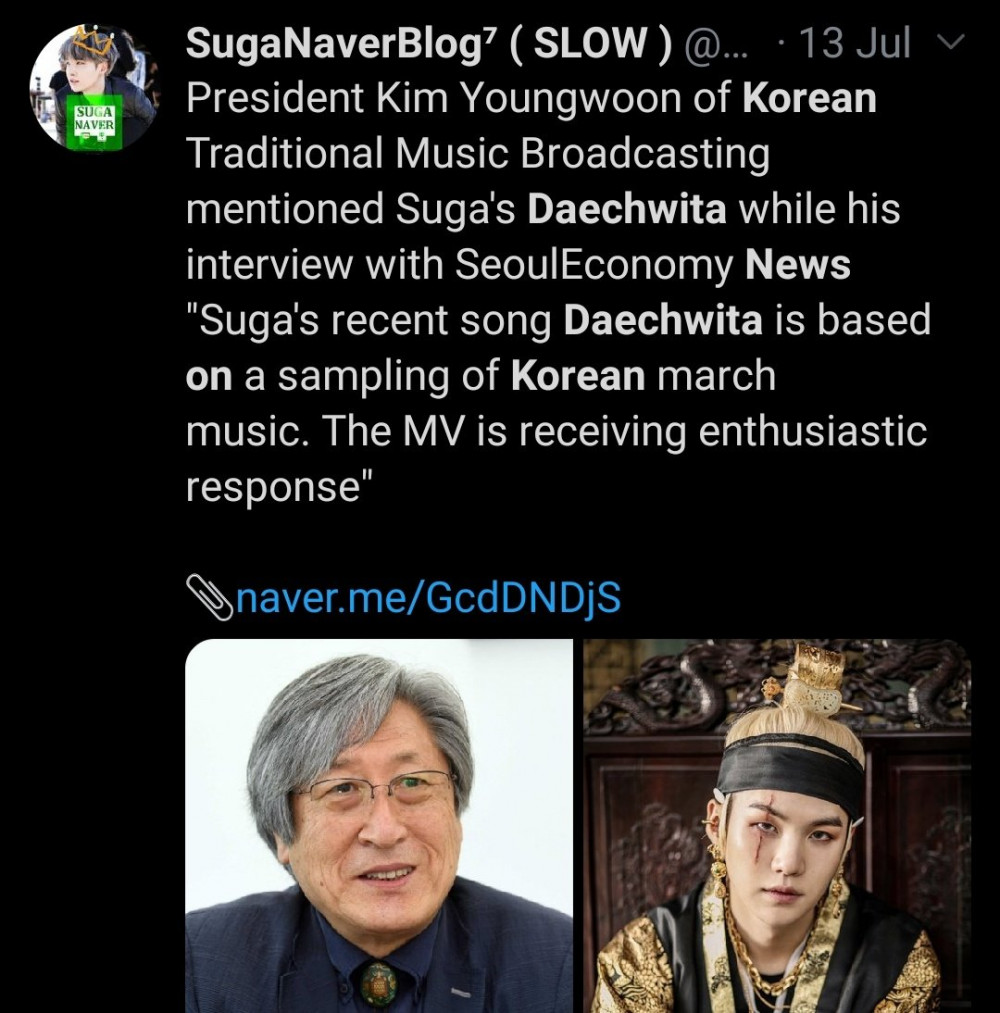 Check out "Daechwita" by Agust D: