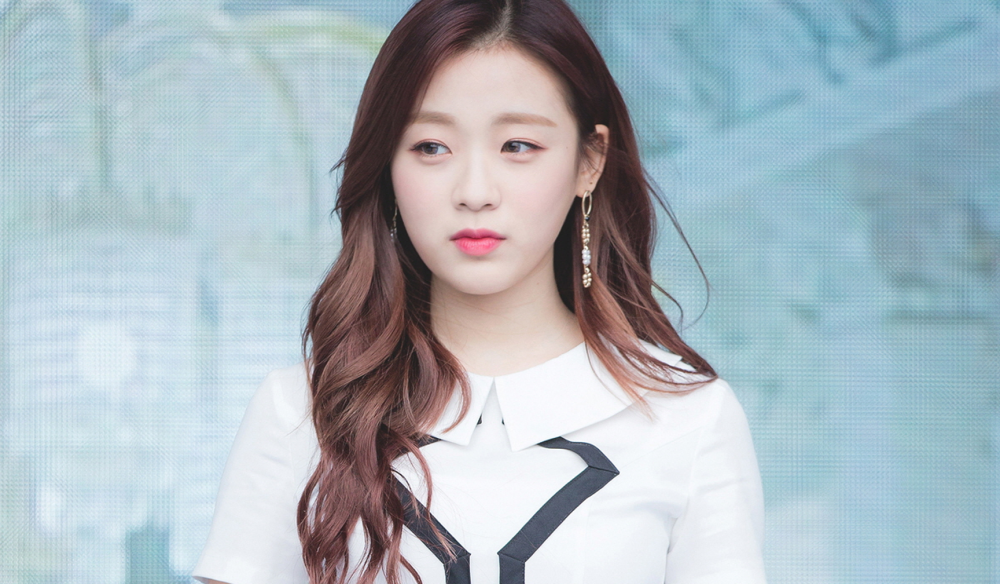 Amidst the controversies that former April member Hyunjoo had left the group because she was allegedly bullied by the other members, one netizen is now accusing Jinsol as a school bully.
Recently, a netizen revealed in an online community that she was, in fact, bullied by Jinsol and claimed that she was surprised to see Jinsol act the same way she used to.
On March 3rd, one netizen claiming to be a former elementary classmate of Jinsol wrote in an online community saying, "I was surprised to see how Jinsol 'joked' with the former member Hyunjoo because it's very similar to the way she 'joked' with our elementary classmates."
The netizens continued to explain, "She used to make the same facial expressions and glare at the classmates she didn't like and eyeball them. It's the same face."

The netizen also posted a photo of a letter written by Jinsol and explained that Jinsol used to make fun of her for being a fan of an idol group. The netizen explained, "Jinsol used to use the derogatory word for fangirl and made fun of me for being a fan of an idol group."
In the letter, Jinsol is seen writing in a very sarcastic manner, saying, "I hope you're an (idol group name) Ppa-soon-e forever! fighting!" The word Ppa-soon-e is a derogatory word often used for an obsessive sasaeng fan.
The writer of the post continued to explain, "Jinsol would always call me this idol group's Ppa-soon-e and would laugh at me. I would always tell her to stop. I never understood how a girl who was preparing to become an idol group member can use that word to refer to idol group fans."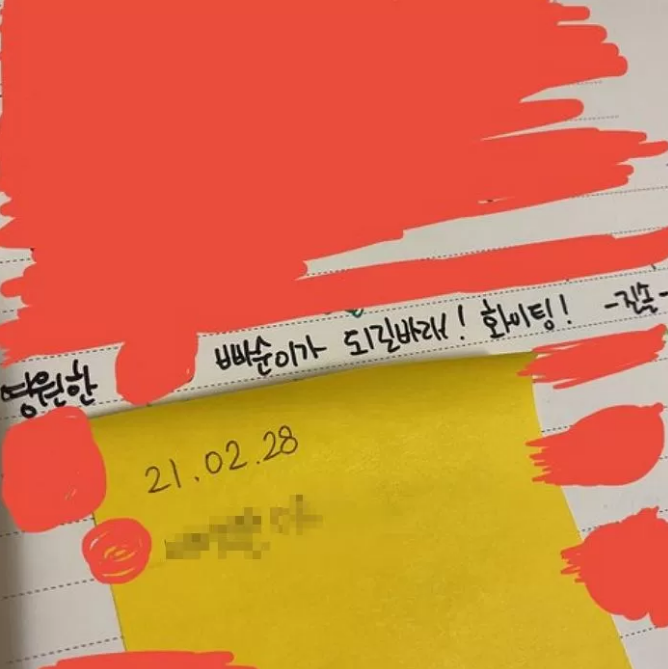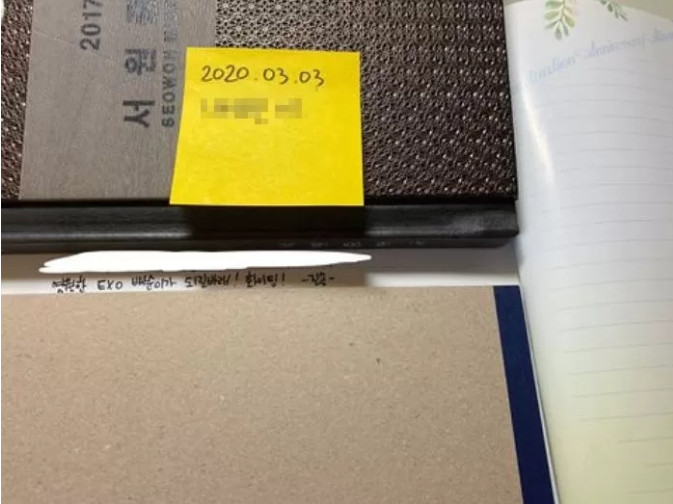 The netizen concluded the post by saying, "The reason I am writing this post is that I want to say that the memes and short videos of Jinsol glaring at Hyunjoo is her true image."
The writer of the post then directed a message to Jinsol, saying, "When these actions of yours were revealed, most of the kids from our elementary school knew this was bound to happen. The other schoolmates already shared things about you through Instagram story posts. It's not good for you to keep staying silent like this. It's not good for Hyunjoo either. I know your parents went through a hard time, and so when you debuted, I listened to your songs often. But I'm so surprised that you acted the same way you used to in elementary school even after achieving your dreams and entering into the entertainment industry."
Finally, the netizen wrote, "If you continue the way you are now, you're going to lose even the small number of supporters you have. I really want you to apologize and seek forgiveness from Hyunjoo."