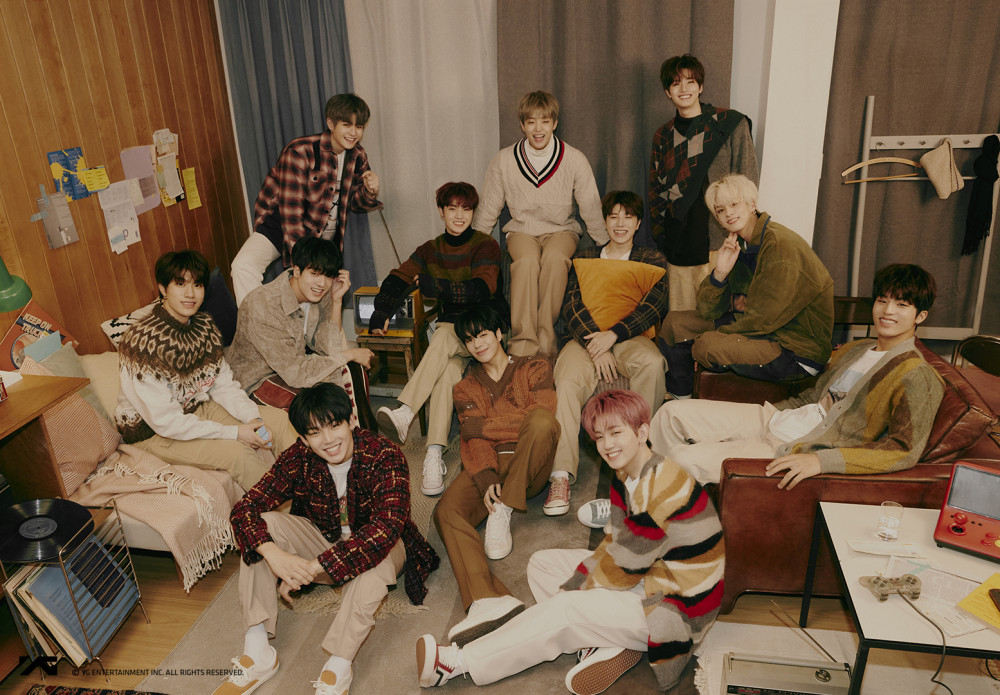 YG Entertainment's rookie boy group TREASURE is gearing up for their major-label debut in Japan.
On February 14th, the boys released the full version of their first original track in Japanese 'BEAUTIFUL'. 'BEAUTIFUL' was selected as the new ending theme song of the popular anime 'Black Clover' series. A mid-tempo ballad that shows a new side to TREASURE, 'BEAUTIFUL' features richly layered vocal melodies and a level of vocal control and nuance that is way beyond what you would expect from a group of newcomers.
Following their success with the digital single 'BEAUTIFUL', TREASURE is set to make a major-label debut in Japan on March 31st with the full album 'THE FIRST STEP: TREASURE EFFECT'.
The album will feature a total of 13 tracks sung in Japanese, including the Japanese version of "BEAUTIFUL" as well as their hits such as "BOY", "I LOVE YOU", "MMM" and "MY TREASURE". A Blu-ray/DVD is also planned, featuring music videos for the Japanese versions of "BOY", "I LOVE YOU", "MMM" and "MY TREASURE", available for the very first time.


The first edition of each version of the Japanese album will include a priority lottery access code for a chance to win special exclusive prizes, including an online autograph session with the members of TREASURE. Further details of the priority lottery will be announced on TREASURE's official website and social media accounts soon. The priority lottery is open to fans all around the world. Meanwhile, the mu-mo online shop is currently accepting pre-orders for limited CDs that include an acrylic stand figure of your favorite member of the group.