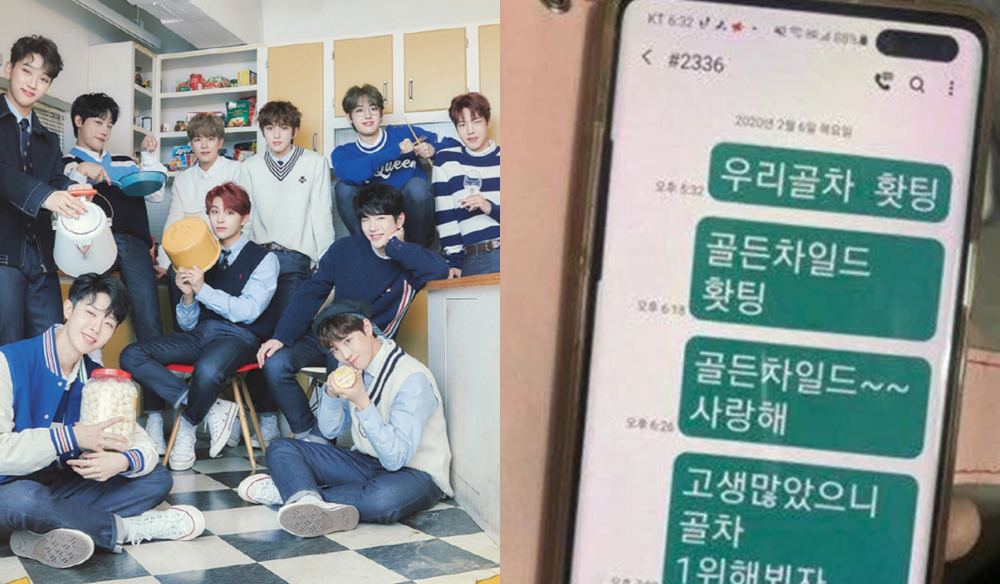 Joochan, a member of the group Golden Child, shared a touching story by revealing text messages from his mother, who participated in the text voting for a music show.
Golden Child released their mini-album 'YES' on the 25th of last month and have been actively promoting their title track 'Burn It.' On February 4th, the boy group was nominated as one of the candidates to win first place in a music program. Golden Child posted a message on Twitter encouraging fans to participate in the real-time text voting after the broadcast began. Then member Joochan soon revealed a messenger conversation with his sister regarding the text voting.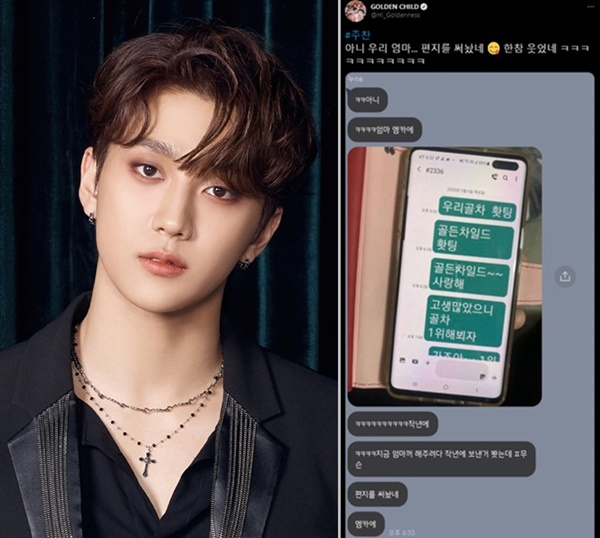 According to the conversation, Joochan's sister helped their mother send in text votes through her cellphone. That is when Joochan's sister discovered the other text votes that his mother has been participating in for the past few months.
His sister sent the photo of their mother's text message log and stated, "I was trying to help mom send the votes through her phone and found her text votes from last year. She wrote a letter to Mnet. lol."
For the text votes to count, the group's name must be clearly written in the text message. However, she wrote messages such as "Good Luck by Gol. Child," "Golden Child~~~ I love you," and "You've worked hard, so let's get number 1" in the text messages.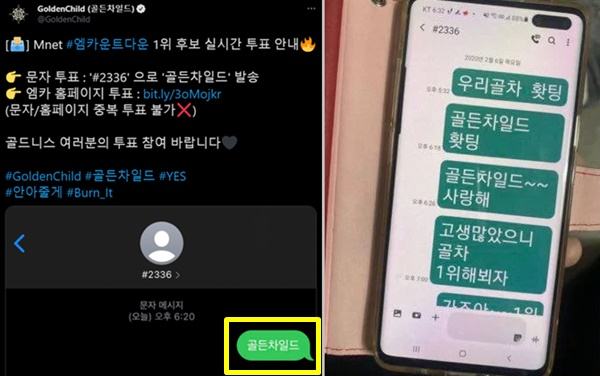 Joochan's sister broke out in laughter as she discovered their mother's cute text messages and shared them with her brother. Fans who saw the messages commented, "I was able to laugh because of Joochan's mother who wrote a letter to Mnet," "I'm about to cry because I can see their mother's love in those messages," and "Mom, don't worry. We'll make sure Golden Child gets number 1 from now on."

Sadly, Golden Child was not able to win the number 1 spot but was able to win first place previously. In addition, their album sold about 70,000 copies as their title song ranked at the top of major music streaming sites in South Korea.