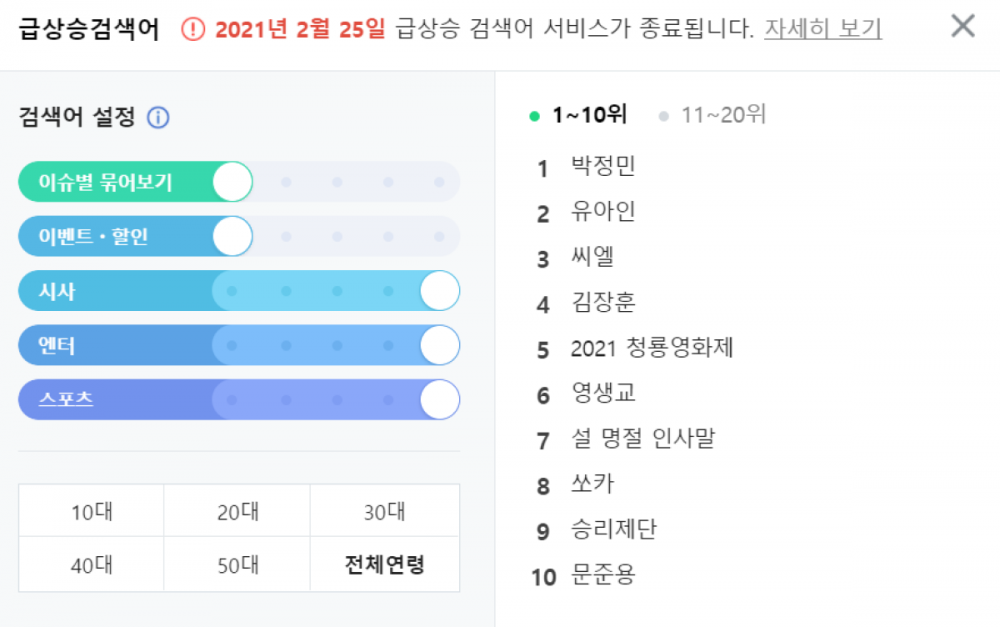 Korean netizens raise their concerns regarding Naver shutting down its real-time search charts.

On February 4th, Korea's biggest search engine Naver has announced that it will shut down its real-time trending searches on February 25th. Naver has been providing real-time search rankings since 2005, which became one of the prominent features of the site.
Recently, however, the said feature sparked controversy amid allegations the portal giant has been manipulating the rankings to sway public opinion. Naver has also faced accusations that it abuses its search algorithms in favor of online shopping malls that are affiliated with the company, and the Korean antitrust regulator has fined Naver last October.
On February 9th, netizens raised their concerns regarding the news on a popular online community. The original poster wrote, "I'm not on any other social media, and I don't even frequent this site either. I get information through Naver's real-time search charts. There's a reason why the company was fined for manipulating the rankings. It is that influential. How will the general public know what issues are currently going on if they simply shut down this service?"
The top three comments are: "They should discontinue 'related searches' instead..."
"Did Naver pair up with the government"
"I don't get it lol They are only good at making useless changes."
What do you think?