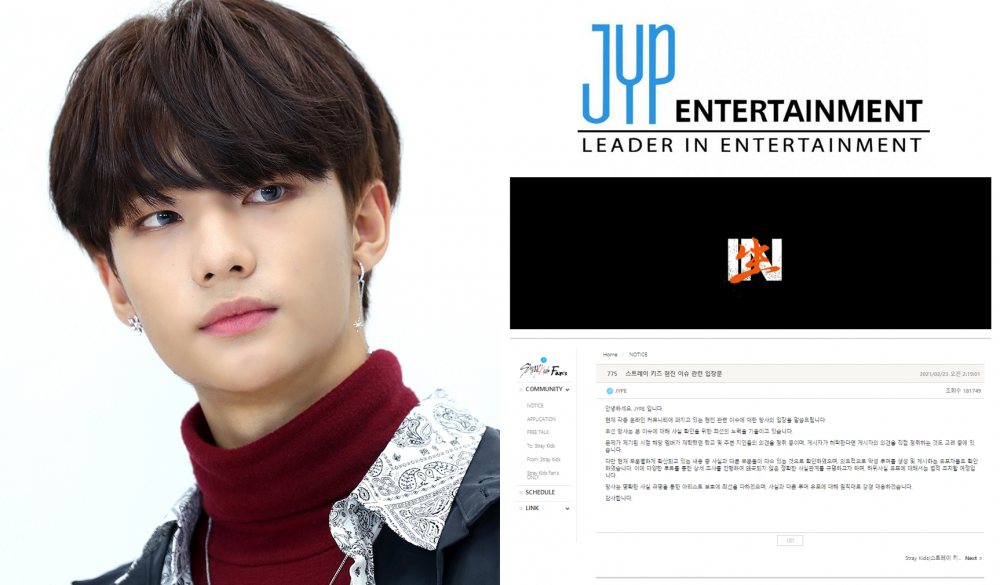 Amidst the numerous controversies surfacing about school bullying, there have been various arguments over Stray Kids' Hyunjin.
There have been multiple accounts of Hyunjin's bullying rumors as fans stepped up to argue against such allegations. The truth has yet to have been uncovered as there are many different individuals claiming different things about the idol group member.
As the controversy heightened, JYP Entertainment made an official statement on the Stray Kids fan's page.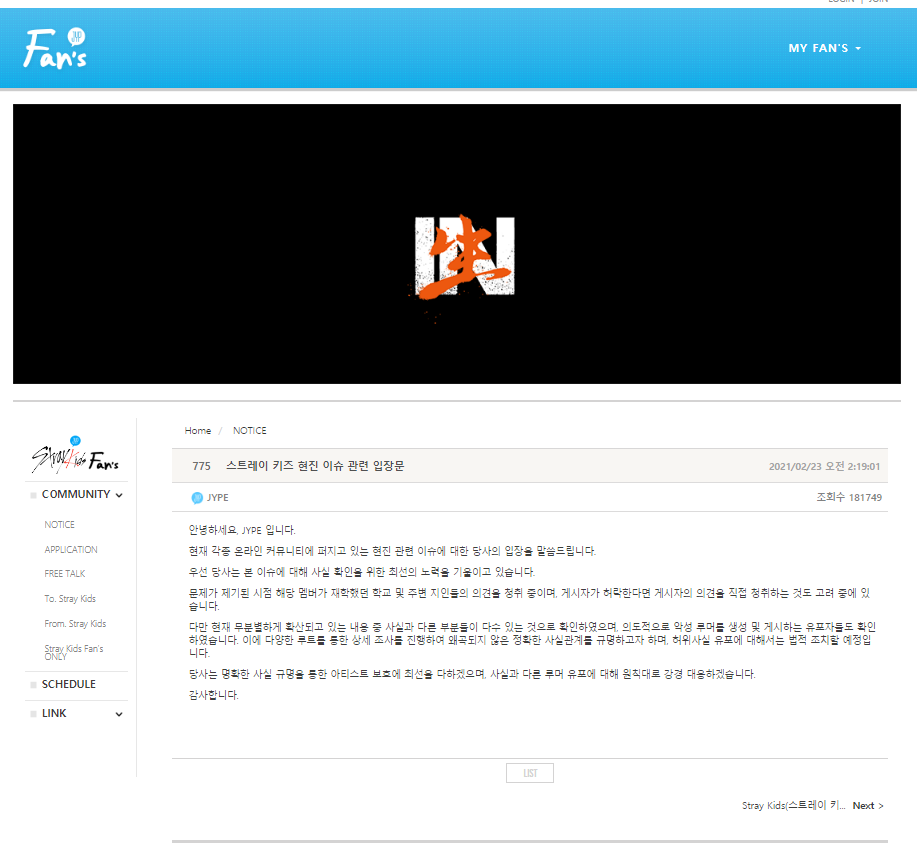 JYP Entertainment stated:
"Hello, this is JYPE.
We want to make a statement about our position on the recent issue involving Stray Kids' Hyunjin that is spreading on various online communities.
Currently, we are putting forth the effort to confirm the facts about this issue.
We are collecting opinions of the school that the member attended during the time of the issue and are collecting opinions of acquaintances of that time. We are also looking to obtain the opinion of the writer of the post if they agree.
However, it has been confirmed that there are parts that are different from the facts that are spreading indiscriminately and we have confirmed that there are individuals intentionally spreading malicious rumors. We will conduct a detailed investigation in various ways to confirm the facts that have not been distorted. We plan to take legal action against those who have spread false information.
We will do our best to protect our artists by investigating the clear facts. We will respond with strict measures against those who spread rumors that are different from the fact.
Thank you."