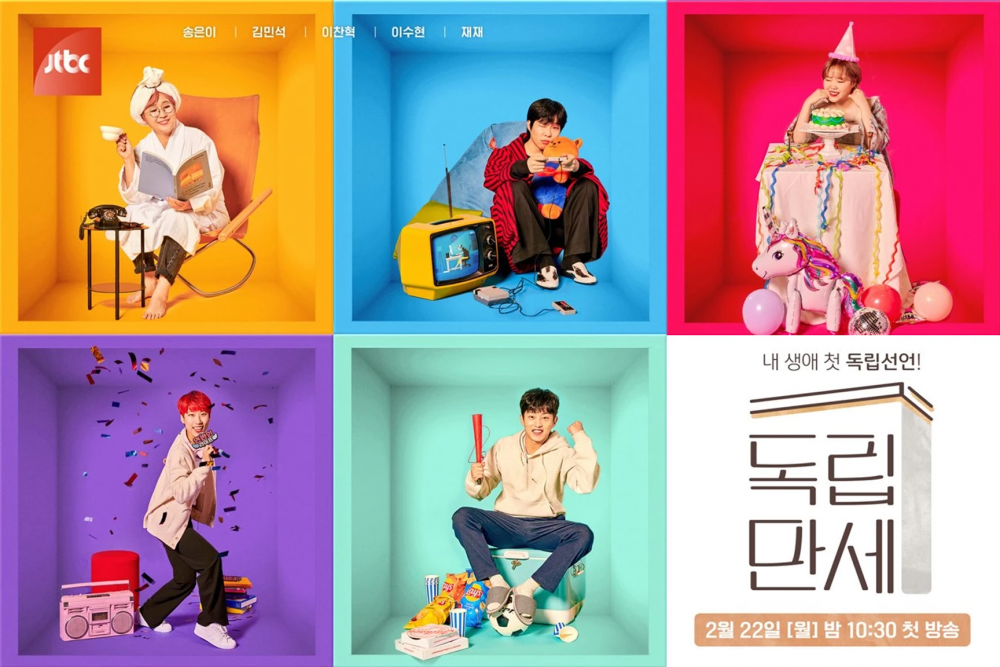 The new JTBC entertainment show 'Hooray for Independence' is in a state of alert as one of the production staff has been tested positive for the COVID-19.
According to reports by Sports Chosun on February 22nd, an outsource staff who participated in the filming of 'Hooray for Independence' on the 21st tested positive for the COVID-19 just a day before the show premiered.


A JTBC official stated, "We have taken the precaution to have all the staff members who came in contact take the COVID-19 test and we have canceled the production presentation event that was scheduled for the morning of the show. Currently, all the people who have been tested came out negative." It was announced that actor Kim Min Suk was also reported classified as a person who came in close contact with the infected individual. He had received the COVID-19 testing, but luckily, the test resulted negative.



The official stated, "The first episode of 'Hooray for Independence' will air on the 22nd at 10:30 PM as scheduled, but the future production schedule has not been decided yet."


JTBC's 'Hooray for Independence' is a new type of observation entertainment program in which celebrities who have never lived alone challenge themselves by becoming independent for the first time in their lives. Heechul and Boom were selected to be the MCs for the show, while Song Eun Yi, AKMU, Jaejae, and Kim Min Suk were confirmed to have joined the show as well.