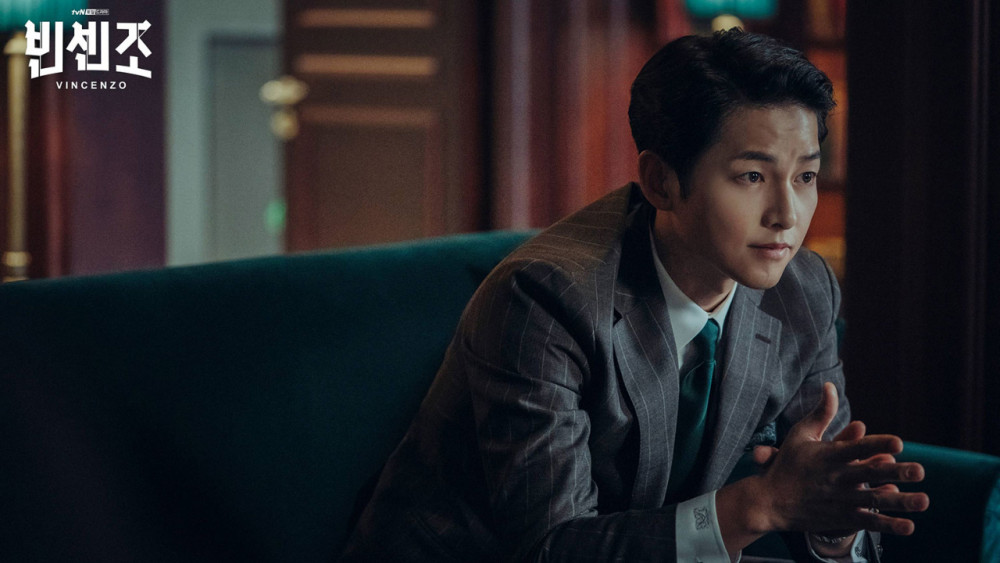 Song Joong Ki is back to the small screen with the most highly anticipated K-Dramas in a long time, 'Vincenzo,' and it is everything we imagined and more! 'Vincenzo' tells the story of a Korean man who was adopted into the Italian Mafia family as a child and grows up to work as the Consigliere. With the passing away of the Mafia Boss, he returns to his homeland for some unfinished business. Hong Cha Young, played by Jeon Yeo Bin, is a lawyer in an elite firm, working exclusively for the rich and powerful. Her father, Hong Yu Chan, played by Yoo Jae Myung, is a people's lawyer and a public defender. Ok Taecyeon is Jang Jun Woo, a lovely intern to Hong Cha Young, complete with the cutest quirks.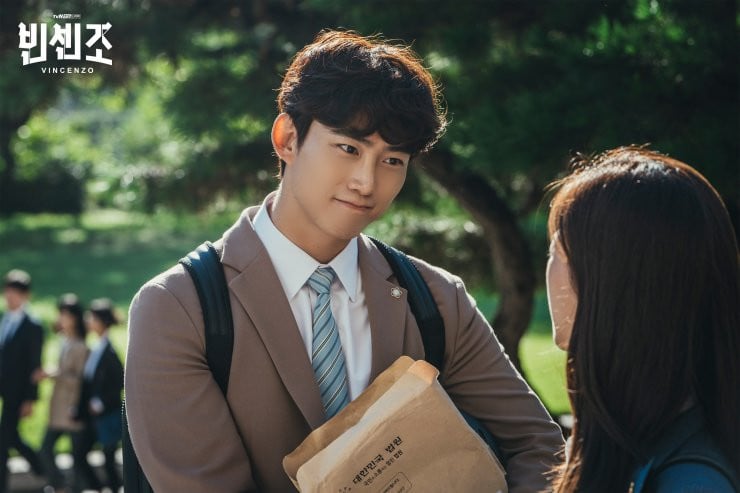 The first episode opens with Vincenzo demolishing a building to ruins, and the rest of the first episode and the second, chart how the story got to that point. The principal rival so far seems to be Babel Group and while its Chairman, Jang Han Seo, played by Kwak Dong Yeon, is the representative figure, he seems to be nothing more than a puppet operated by some higher force. At the same time, we have Lawyer Choi Myung Hee, played by Kim Yeo Jin, notorious for misconstruing narratives, putting the most innocent people behind bars in favor of the rich.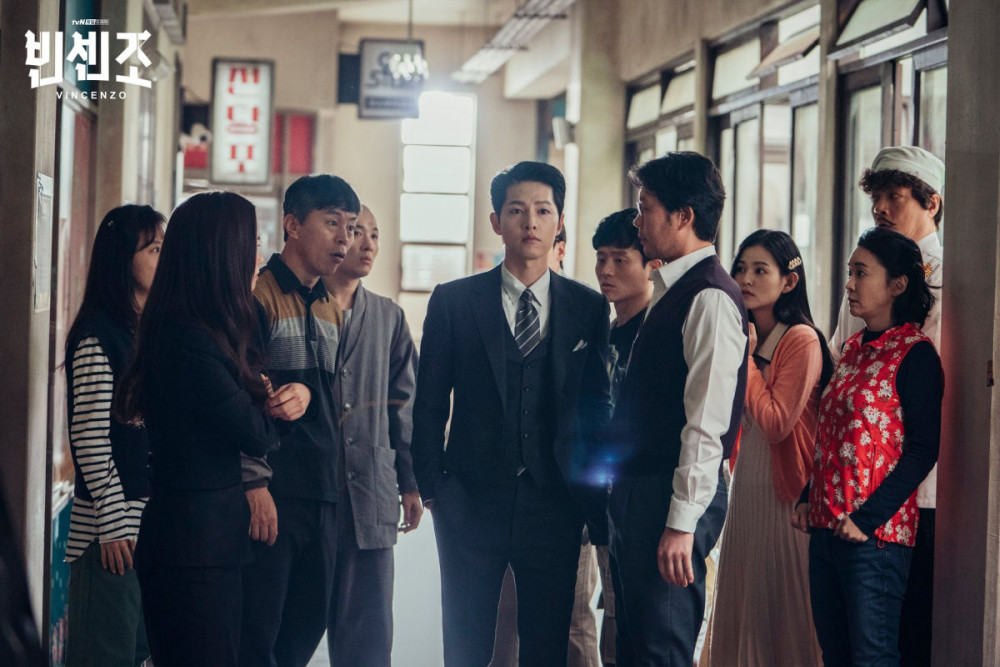 The drama's charm so far lies in the unexpected humor in what we thought would just be a dark social commentary rife with political intrigue, lots of action, and retribution for those who deserve it, by hook or by crook. Yet, what keeps it interesting are the subtle nuances of the characters with even the slightest roles. The world-building is near perfectly achieved in the first episode and all that is left is to see how the characters come together and develop over the course of time. Jeon Yeo Bin is lively and caricaturish on purpose while also being serious and composed when she's not necessarily being observed.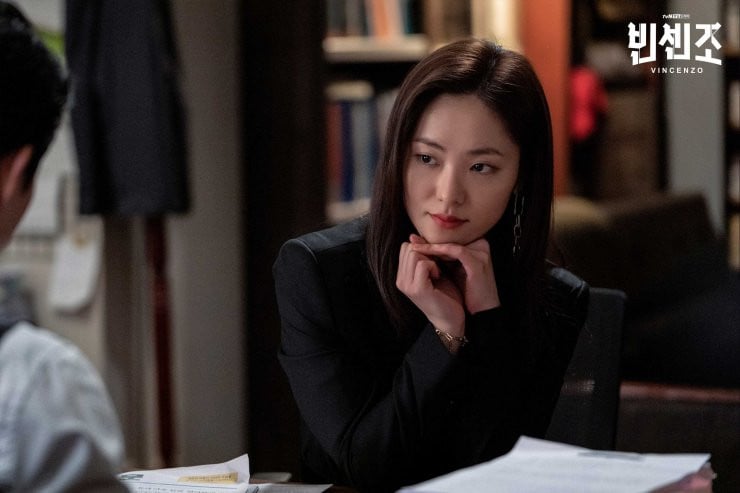 One can expect two wholly different sides to this character and it will interesting to see how and when she truly opens up. Vincenzo and Hong Yu Chan are building a close relationship with each other, owing partly to his relationship with Vincenzo's mother and also because of who he is, inherently. This is the father figure Vincenzo probably never had. Yoo Jae Myung is brilliant as always and no one but him would have been able to bring this character to life. Hong Cha Young and Vincenzo are already coming closer, and Cha Young is one pull away from coming over to the good side. However, there is a sense that this is nowhere even close to the beginning. Overall, 'Vincenzo' packs a punch of pure entertainment for your weekend, and you'll seriously be missing out if you skip it. With the preface completely set up, things are about to get much darker and cooler.