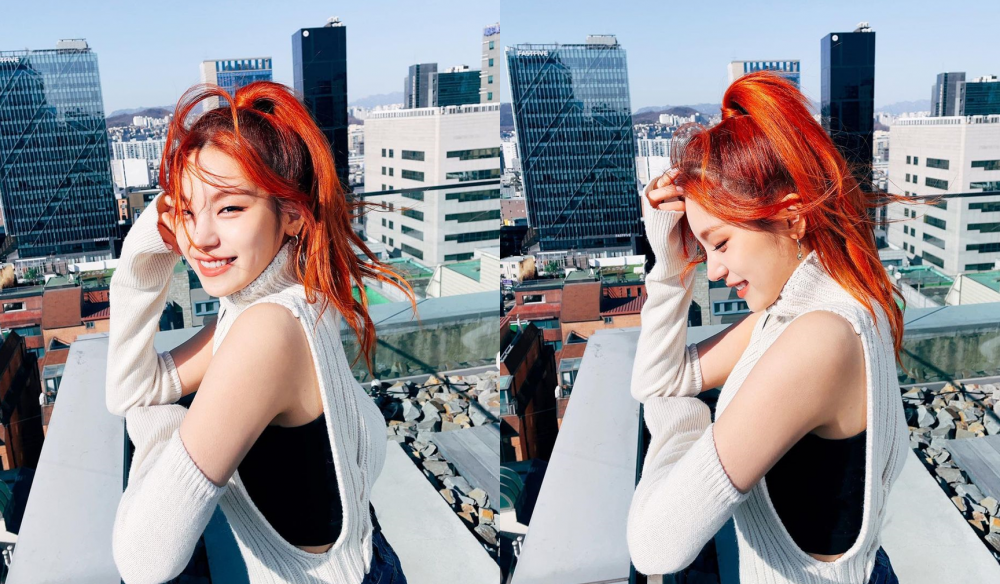 ITZY's Yeji showed off her charms with a new hairdo.
On February 17th, ITZY posted various photos of the girl group member on their official Instagram page.
In the photos, Yeji is posing in the warm sunlight on a rooftop. Her red hair stands out from the greyish blue city backdrop as she catches the attention with her bright hair.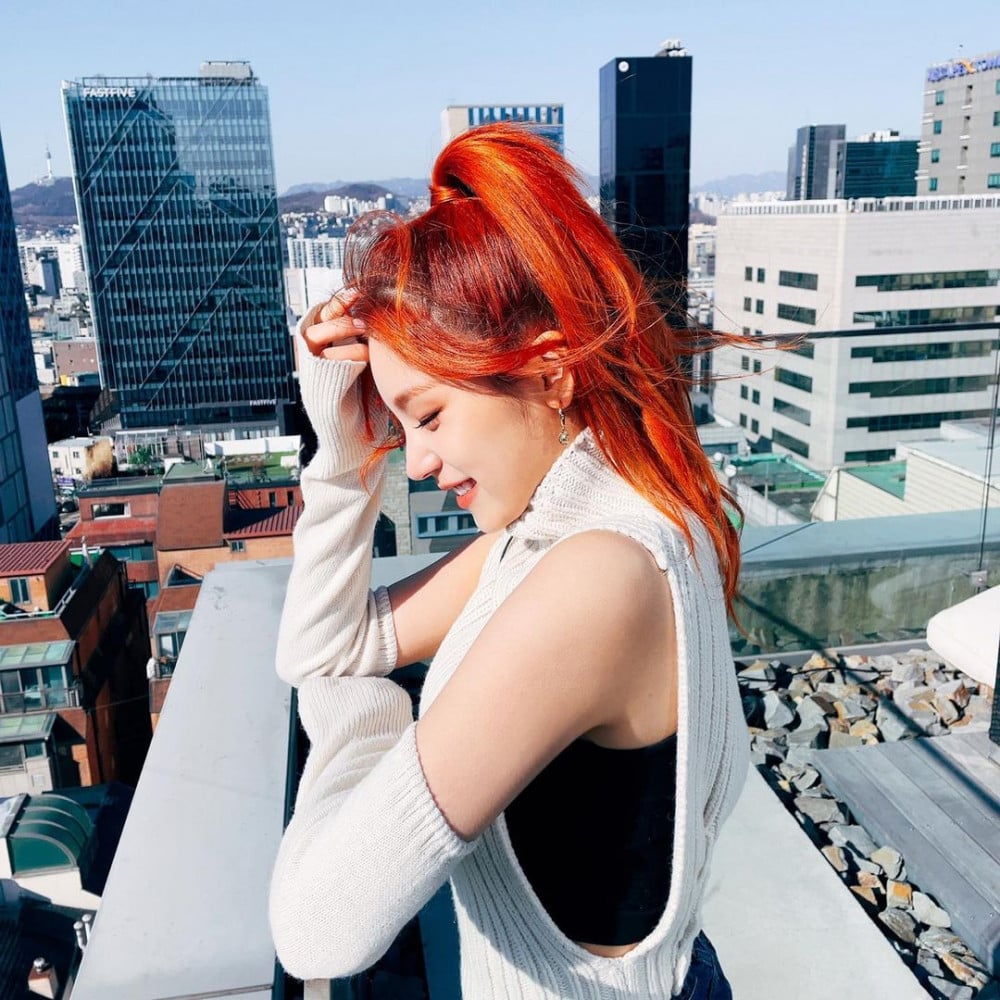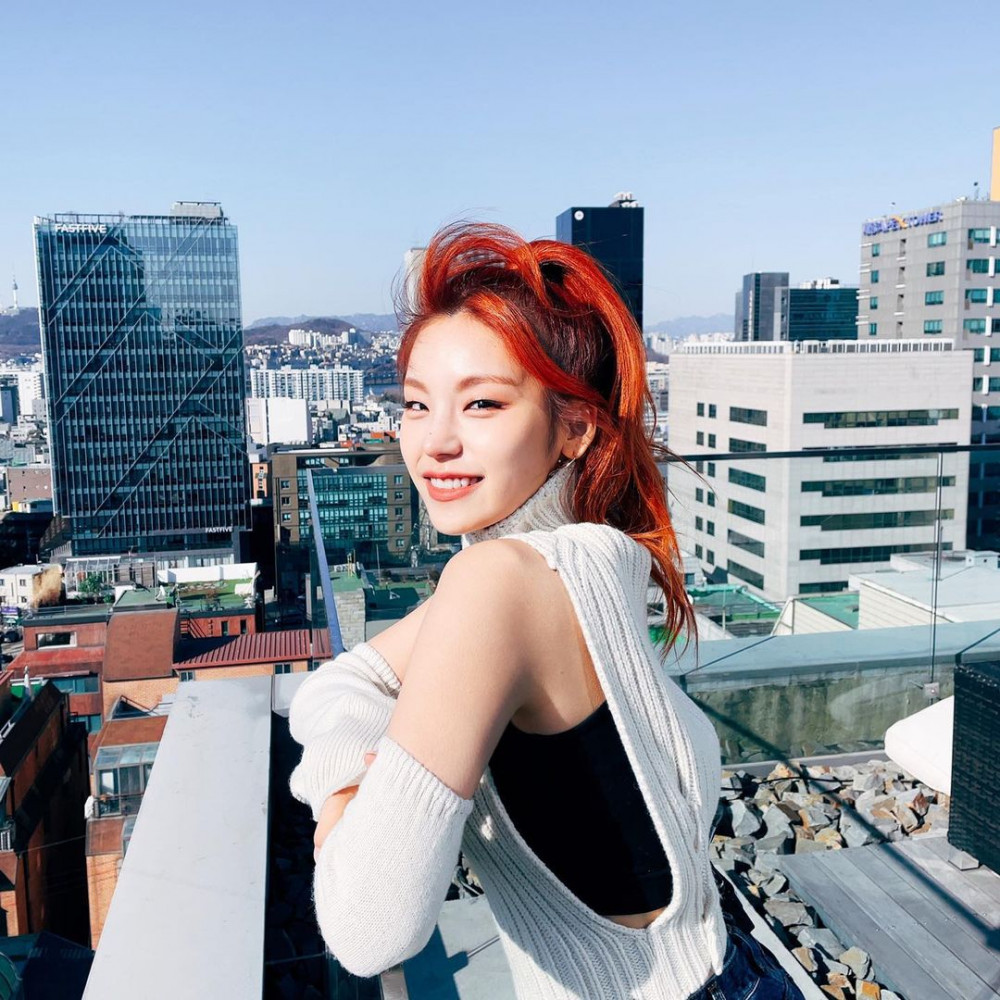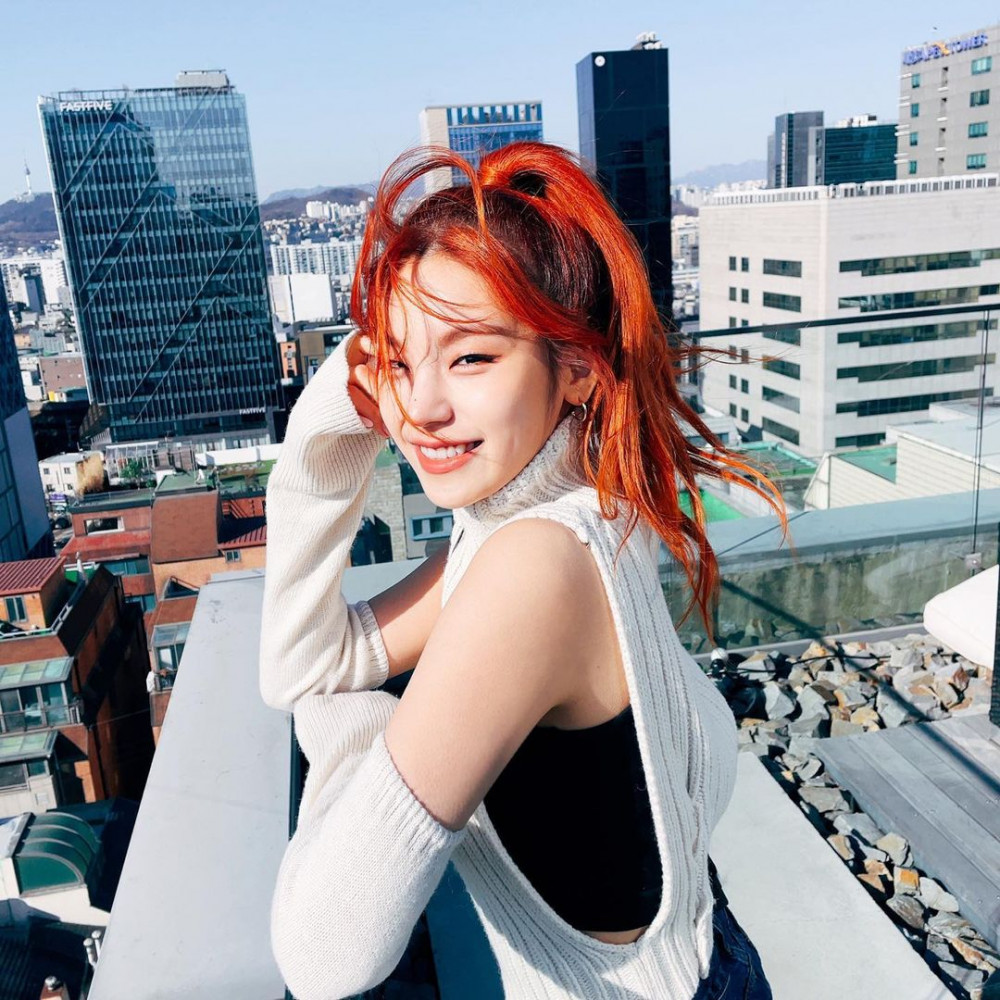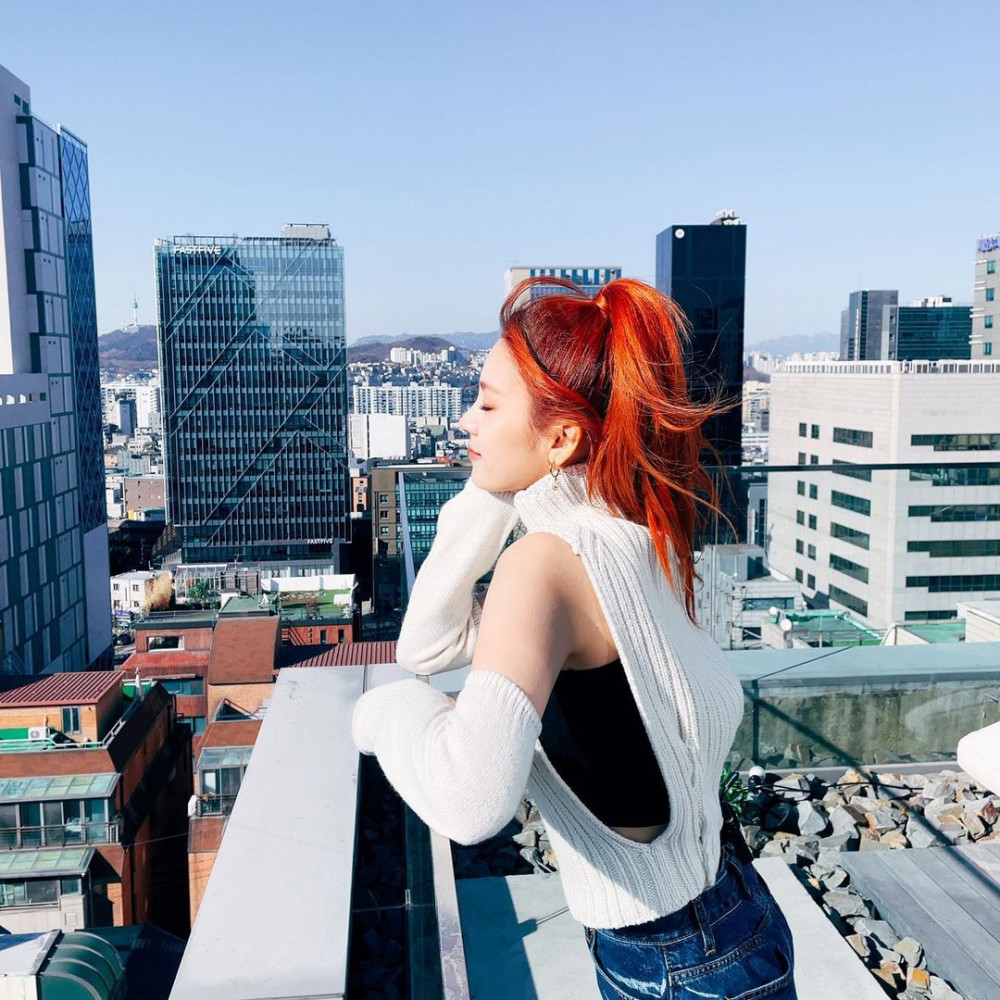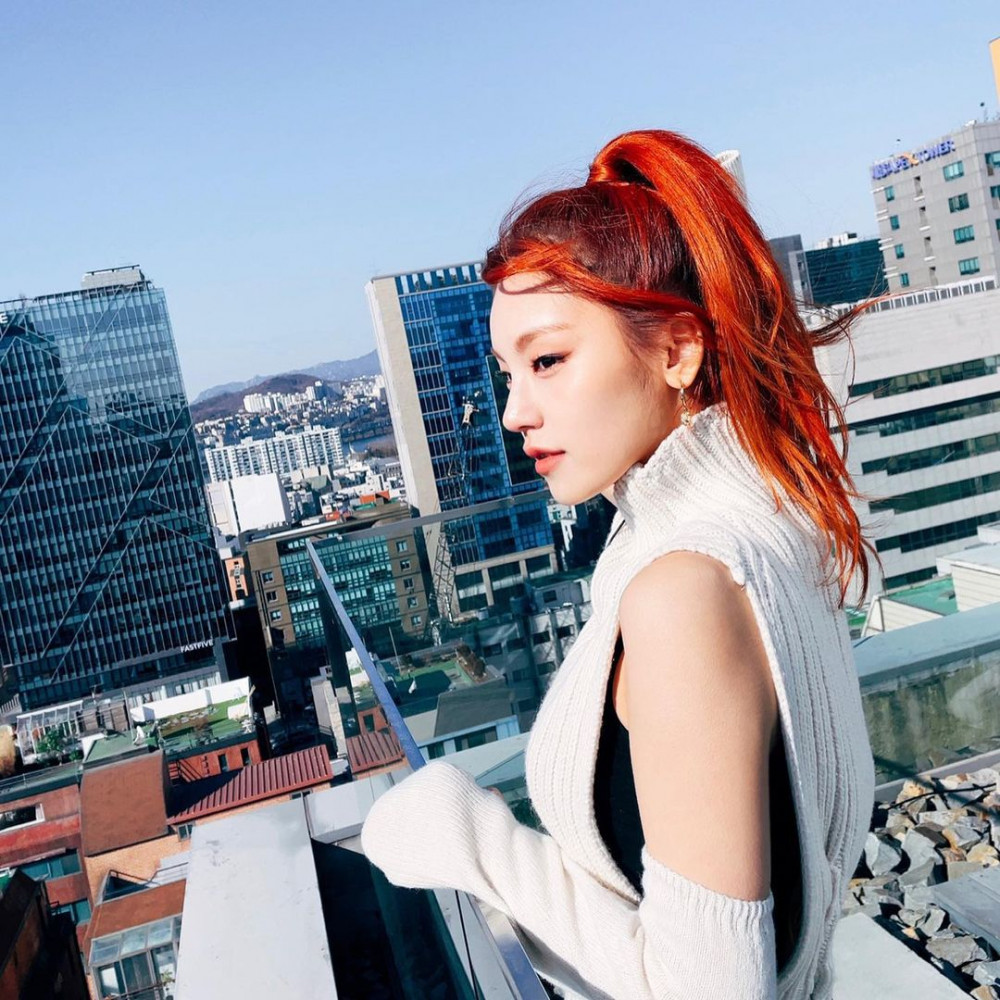 She oozes her innocent charms, although she is wearing a hip-hop vibe fashion.

Meanwhile, ITZY unveiled "Not Shy (English Ver.)" on January 22nd.