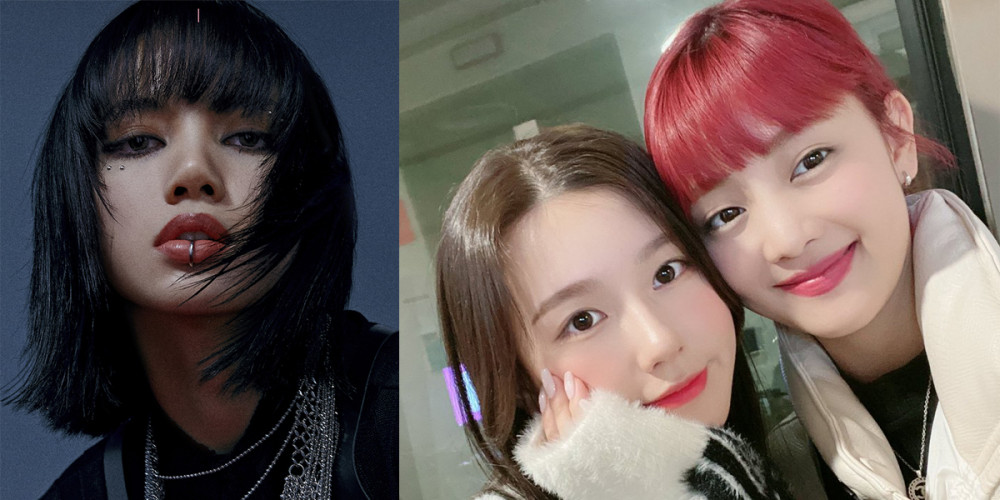 On February 6, (G)I-DLE's Minnie and Miyeon joined SBS power FM radio program 'Park So Hyun's Love Game' as guest hosts!
On this day, both stars were asked about the support and love they recently received from their fellow idol friends. Miyeon was asked to send out a message in response to GFriend member Yuju's recent comments about her, after Yuju showered Miyeon with compliments about her voice, her visuals, her kindness, etc.
Miyeon said, "Yuju, thank you so much for always saying great things about me. We can't see each other these days, but I am watching your activities online. Thank you always! Let's eat together in the future!"
Next, Minnie was asked to send out some love to her good friend BLACKPINK's Lisa, who sent a generous coffee cart to Minnie's drama filming set. Minnie shouted, "Lisa~ Thank you so much, and I love you!" Minnie also added on, "She is always taking care of me, and is such a good friend."
However, hearing this, Miyeon cutely remarked, "But [Lisa] didn't send me one..." DJ Park So Hyun pointed out, "You're not in the Thai-idols friend group," and Miyeon said with a pout, "But we are still friends!"
Minnie also boasted that another Thai-idol friend group member, BamBam, sent a coffee cart to the drama filming set as well. Miyeon observed, "The Thai-idols friend group is just too tight."
Finally, Miyeon playfully said to Lisa over the broadcast, "Lisa... next time, send me one too. I was a tiny bit disappointed," waving her hand to show that she's only poking fun.
(Miyeon & Minnie's messages to their friends start ~ 21:14 mark.)