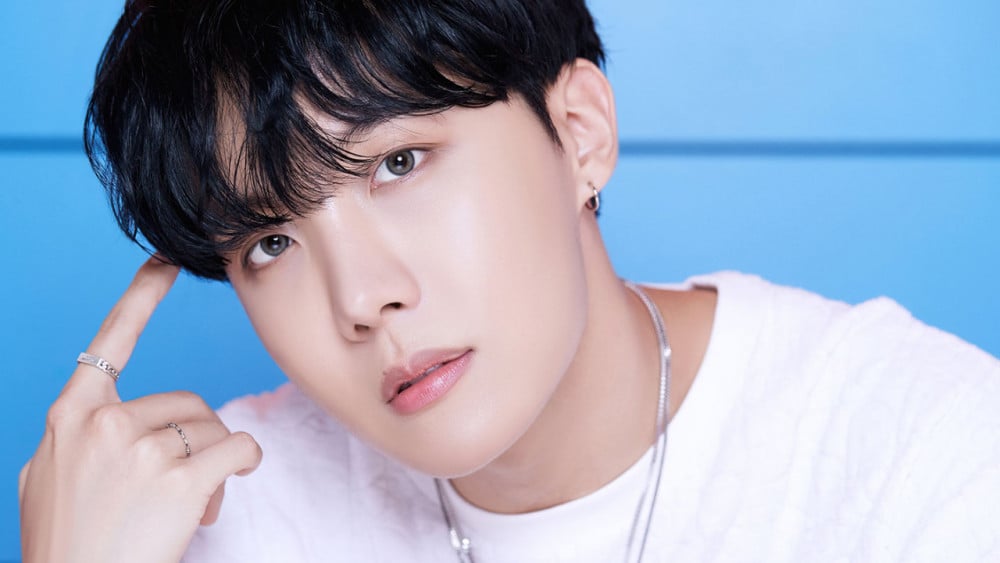 The grammy-nominated and talented artist, J-Hope, is one of the world's most influential figures today. While his incredible and unmatched talent is obvious, his fans love that he is humble and a ray of sunshine, especially in the lives of those who need it the most. Perhaps no other idol is as well-suited to their stage name as is J-Hope. From a trainee with half a heart to keep going to one of the most lauded artists of the generation, every step of the way was precious and meaningful. J-Hope recently turned 27 (international age), and what better way to celebrate than to chart this beautiful journey that we've been on with him, witnessing this transformation.
As a trainee, Jung Hoseok was featured as a rapper in Jo Kwon's revolutionary song 'Animal,' which first introduced the world to J-Hope. His style was fierce and intense. His flow, unbeatable but most importantly, he had already developed a sense of signature which he retains to this day. Since his debut with BTS, J-Hope has been intricately involved in the production of every single BTS album without exception. However, his solo career has been on an all-time high ever since its inception in December of 2015 with '1 Verse'.
With '1 Verse', for the first time, J-Hope's complete artistic arsenal was realized by fans. Not only was his lyricism powerful and witty, but it also had the classic "hip-hop" feel as the song sampled The Game's 'El Chapo.' One might even say '1 Verse' walked so 'Ddaeng' could run.
'Intro: Boy Meets Evil' is appalling in terms of the multifaceted talent that J-Hope displays in this 3-minute music video carried entirely on his back. There is one and only one focus, J-Hope and he's holding down 3 positions at once: rapper, vocalist, and dancer. His dance is technically masterful and emotionally charged, which perfectly brings out the song's dark and sinister theme.
'Mama' is upbeat and yet vulnerable and especially personal as J-Hope addresses his mother directly; thanking her in a way that only he can, through his music. It is choir-like and nostalgic, perfectly capturing J-Hope's emotions as he recalls all his mother's struggles which helped him become the fully realized artist he is. As important as the lyrics and delivery are, J-Hope's genre choice truly speaks of his genius as a musician.
'Hope World,' J-Hope's first solo mixtape rings with happiness and the joy of life, but beneath the surface, appears a tinge of pressure that he feels as J-Hope first and Jung Hoseok second.
This same feeling is echoed and overcome in 'Outro: Ego' where he comes to terms with the fact that regardless of the layers of his personality, one where he's a role model, one where he doubts himself, and more where he's unsure of who he really is, lies the certain truth of his unchangeable self. J-Hope tends to often contrast the subject of his music and his lyrics to the genre he applies it to, creating an inimitable blend that is uniquely his own.
There couldn't have been a more perfect solo song for J-Hope than 'Trivia: Just Dance.' J-Hope fittingly compares being in perfect sync with someone to being able to match one's rhythm while dancing. The analogy is incredible, primarily because it implies a resonance unlike any other, especially considering how important dance is to J-Hope. It holds a connection straight to his soul, and he pours it out through his art.
Finally, it doesn't get any more celebratory than 'Chicken Noodle Soup' featuring Becky G, and what is being celebrated is the pure joy of doing what one loves. In addition, the culturally diverse music video and the inherent message of holding on to one's roots, shouting out home have truly made this song a cultural reset.
As J-Hope grows a year older, here's to all the lovely experiences he has brought us, all the hope he has given, and all the art he has created. Happy birthday, J-Hope!