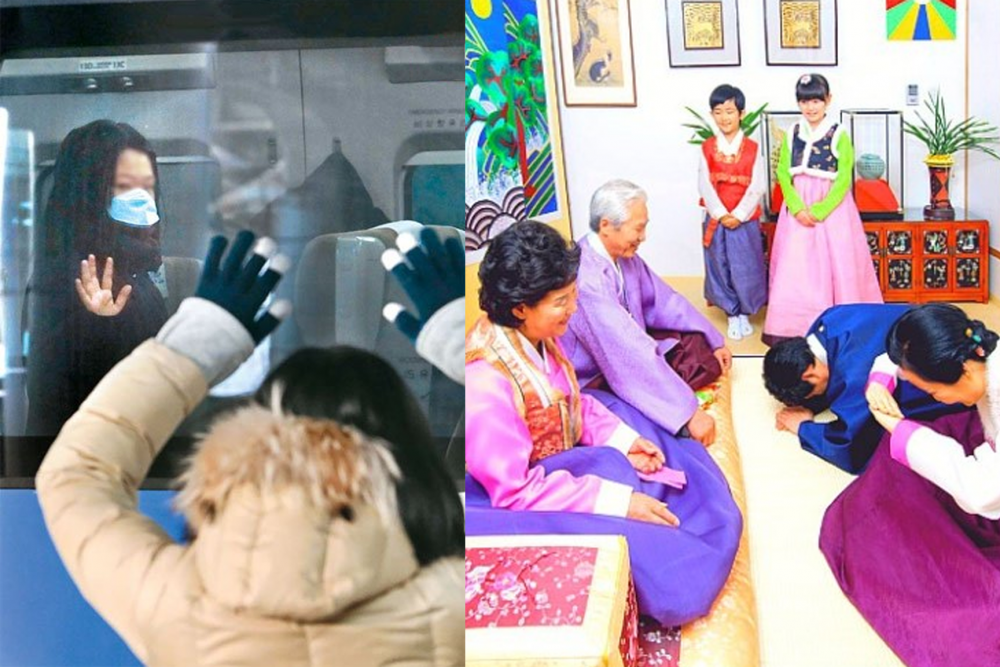 Many family members would gather to hold ancestral rites during every Lunar New Year; however, this year is quite different. According to the government's ban on collective gathering, no more than five people can gather together. The government has requested citizens to refrain from visiting family members in different regions for the ancestral rites.
The Lunar New Year is a large annual celebration in which families gather to give ancestral rites and celebrate the new year. Usually, families gather together with distant relatives to pay respect to their elders. However, this year many families are changing plans to comply with the government's ban on the collective gathering in an effort to prevent the further spread of the COVID19.
In some cases, families have decided to split up to visit their families. Mrs. Lee, a housewife living in Mok-dong, Seoul, has decided to take her daughter to her side of the family while her husband takes their son to his side of the family. Usually, the family would visit the husband's family first and then travel together to the wife's family. However, the gathering ban would make it difficult for all the families to gather at once.

Another family stated that they have discussed with relatives to set different times to visit their family in the countryside and take turns to five the ancestral rites. In other cases, families have decided to hold online meetings with families and share their new year's greetings through video conference calls.

Despite this atmosphere, some resorts are expected to be busy already. Since some families can't visit their hometown, the Lunar New Year would be a four-day holiday for many. Jeju Island was expected to attract 143,000 people during the holiday. Room reservations have already been closed at Shilla Hotel in the Jungmun area. Major luxury hotels in Busan have already been filled with reservations despite being able to operate only two-thirds of their rooms under social distancing measures. Most of Busan's major luxury hotels are already fully booked on the 12th, the day of New Year's Day,

Under the circumstances, the local government offices in Haeundae, Busan, decided to run an emergency situation team to deploy 74 people a day and conduct a campaign to guide quarantine rules such as wearing masks in the tourist areas and facilities. The Jeju provincial government strongly recommends that people visit only when they are tested negative for the COVID19.