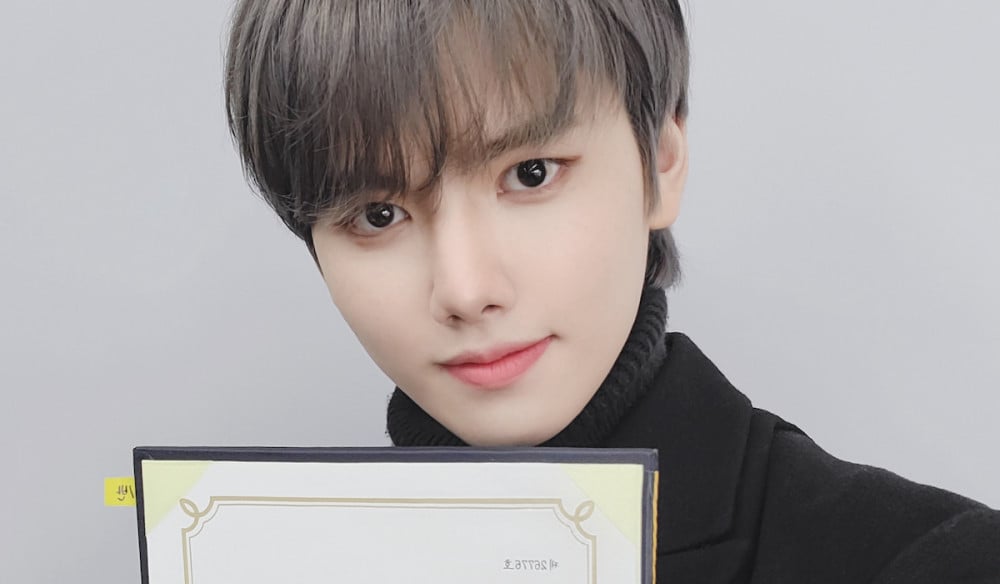 On February 5, CRAVITY's Minhee attended the official graduation ceremony at Namgang High School, receiving his graduation certificate!
Due to CRAVITY's busy schedules immediately after the graduation ceremony, Minhee attended the event quietly, then relayed his thoughts on the special day via his label Starship Entertainment.
Minhee said, "I'm happy to finally graduate, but I'm also just coming to understand now how important the past years have been. I want to say thank you to my classmates and teachers for being on this journey with me for the past 3 years. I am sad to leave behind all of the memories of the past, but as I will be turning of legal age this year, I will think of this as a new beginning and be thankful for the tasks I've been given while promoting diligently. You weren't able to celebrate with me in-person today, but to my CRAVITY members and Luvity, I also want to say thanks. I hope that we can overcome this COVID19 pandemic soon and find pace."
Congratulations on graduating, Minhee!