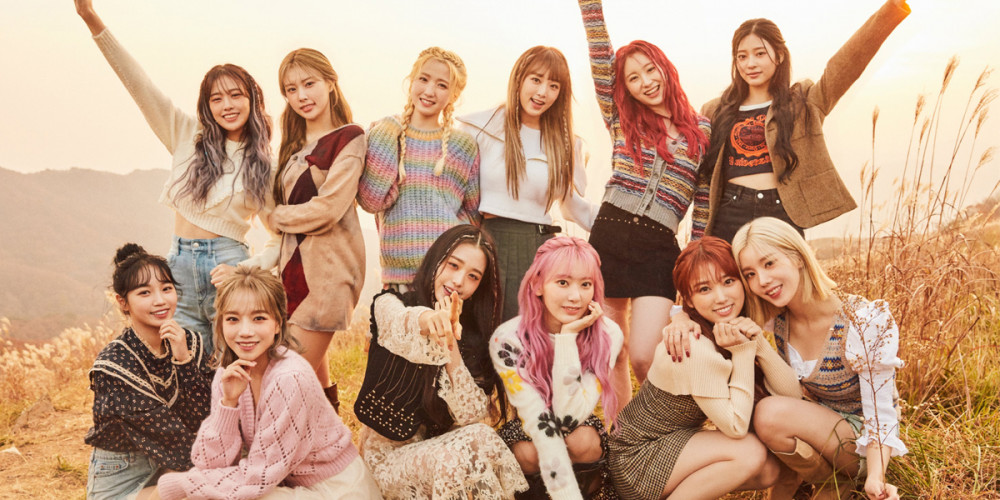 Back on February 4, CJ ENM released an official report of its main projects scheduled for 2021, including dramas and variety shows expected to air on tvN and Mnet, as well as films, musicals, and music album releases.
In the dramas category, CJ ENM listed upcoming blockbusters like 'Vincenzo', 'Jirisan', 'Navillera', 'Hospital Playlist 2', and more. The variety programs category included the new spin-off series to 'Yoo Quiz On The Block', 'School Rapper 4', and more.
Next, the music album releases category listed new album releases by JO1 and ENHYPEN, as well as drama OSTs and special album releases affiliated with survival shows 'Show Me The Money 10' and 'Girls Planet 999'.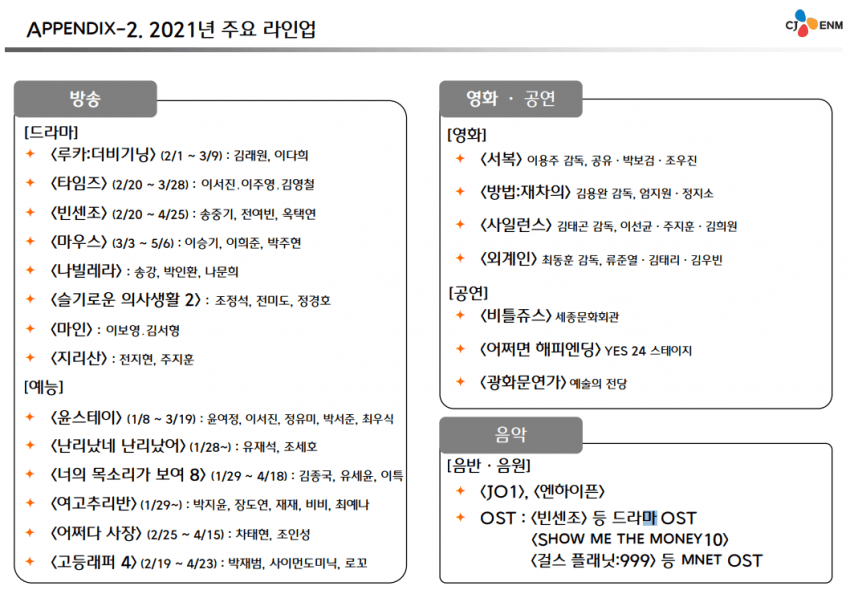 Many netizens noticed that project girl group IZ*ONE was not listed in any of the categories. While this list broadly frames CJ ENM's most major projects planned for 2021, therefore not necessarily every project, netizens were still suspicious of the fact that IZ*ONE's name was not listed in the music albums category. The girl group is well-known for recording high album sales.
Comments included:
"But I mean... disbandment is the only answer. Trying to extend the contract at this point would be just wrong."
"If any IZ*ONE member tries to extend their contract knowing that the show was rigged? Now that really make them assailants."
"Most of the members' companies are better off with them disbanding anyway. Then they can actually debut in fixed groups."
"Yes, please disband and return our Starship girls to their real groups."
"Good, of course they need to disband."
"Even if there's the small possibility that they are going to extend their contracts, CJ wouldn't put IZ*ONE's names on there kekekeke. They're not exactly proud of parading IZ*ONE around either."
"Did they not disband yet?"