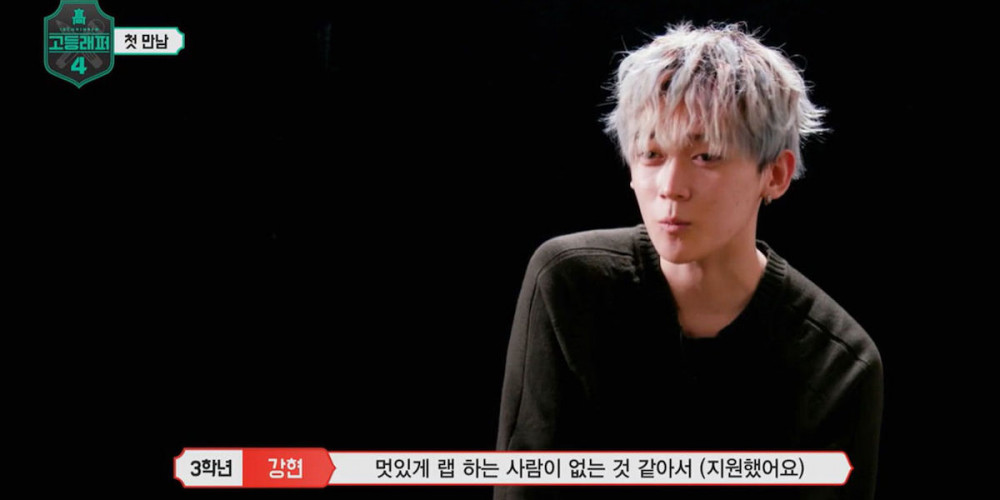 On February 20, Mnet confirmed in an official statement that rapper Kang Hyun, who made an appearance on the season premiere of 'School Rapper 4' on February 19, will be edited out of the series.
Soon after 'School Rapper 4' premiered back on Friday, a netizen 'A' posted on an online community that they were sexually assaulted by Kang Hyun in 2018. 'A' eventually went to court against the rapper, and he was found guilty and fined 2 million KRW (~ $1,800 USD). However, even after the lawsuit, Kang Hyun offered no personal apology, 'A' said. They ended by stating that it was traumatizing to see Kang Hyun on TV.
Mnet has now announced, "The production staff of 'School Rapper 4' carried out detailed individual meetings with all 40 contestants; however, there was no word from Kang Hyun regarding this incident. The production staff only learned of this incident after seeing the online post. Regarding this, Kang Hyun has expressed his intentions to leave the program, apologizing for causing a disturbance."

The broadcasting station assured, "Kang Hyun will be completely edited out of all broadcasts. We would like to sincerely apologize to the viewers for the discomfort."