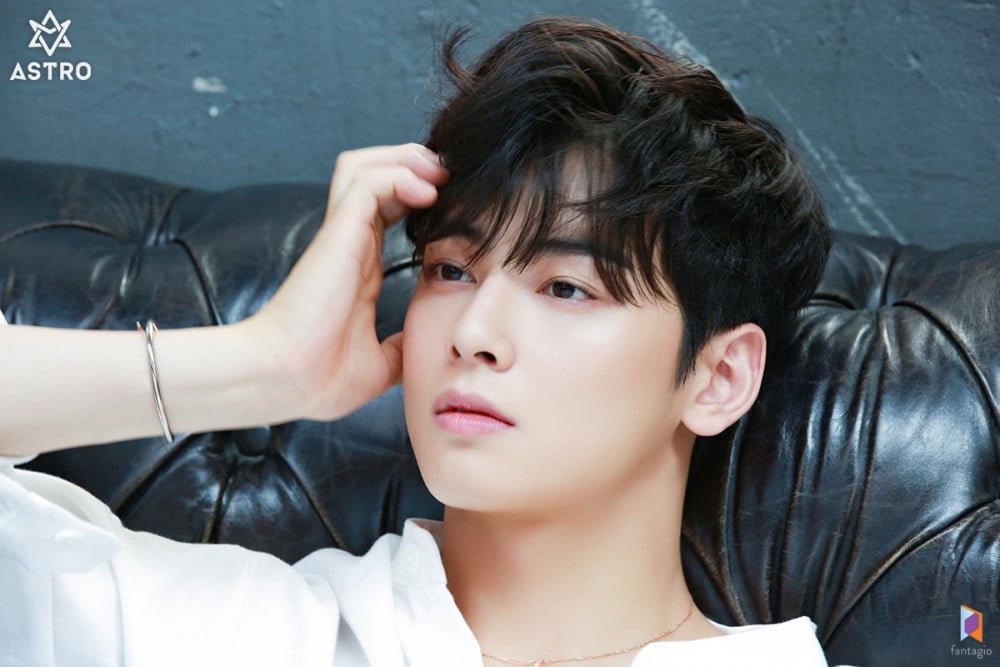 Cha Eun Woo showed his soft side on 'All the Butlers'.
On the February 7th episode of the show, the 'All the Butlers' crew visited So Yi Hyun and In Kyo Jin. While listening to their story, he confessed, "I want to get married. I think it's hard to talk about things about yourself that you're embarrassed about except to family or your spouse."
When Cha Eun Woo teared up at the end of their conversation, Yang Se Hyung joked, "Were you married before?" But even as the members tried to cheer him up, Cha Eun Woo ended up hiding his face and crying. He later explained that he got tearful because of the expression that they were completely on each other's side and said, "I think it's hard to find someone that you can comfortably talk to. I'm not talking about love or marriage. I think I've never had an experience where I had a conversation where I could talk about all my weaknesses even though I want to."