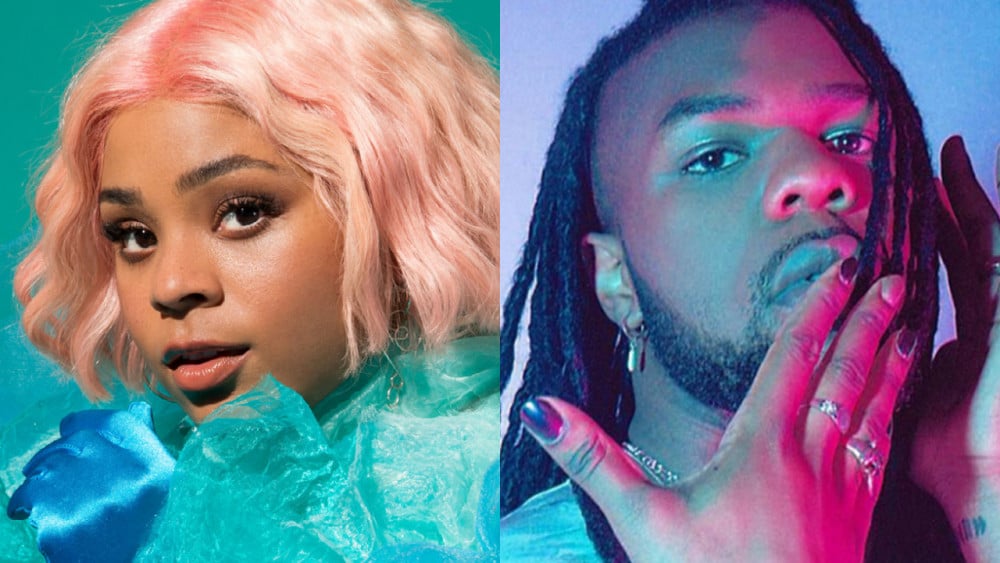 Some of your favorite K-pop hits were written by Black/African-American talent. Needless to say, hip-hop and R&B, are vital components of K-Pop in general. For years now, K-Pop has drawn from African American fashion, arts, and culture. However, beyond just inspiration or appreciation, K-Pop utilizes it by integrating African-American producers and songwriters in the industry. The global K-Pop community has also shown support for the African-American community by standing strong for the Black Lives Matter movement in their own characteristic way, flooding white supremacist hashtags on Twitter with K-pop related content.
In celebration of Black History Month and the beautiful mix of two cultures, here are 6 popular songs in K-Pop that you didn't know were written/co-written or produced by Black/African American artists, followed by some of their very own music.
Tayla Parx - Red Velvet's 'Dumb Dumb'
Tayla Parx - 'Ain't A Lonely Christmas Song'
She also wrote f(x)'s "Diamond" and BTS's "Mic Drop."
Jayrah Gibson - BTS' 'My Time'
Jayrah Gibson (God Bless You ) - FT Bos
He also wrote TXT's "20cm," EXO's "Love Me Right," and Oh My Girl's "Cupid."
Rodnae 'Chikk' Bell - EXO's 'Monster'
The Chikk Experience - 'Jesus Is My Valentine' (Original Song & Mashup)
She also wrote EXO's "Overdose," Girls' Generation's "Mr.Mr.," Taeyeon's "Why," Red Velvet's "Red Dress," and NCT 127's "Kick It."


RaVaughn Nichelle Brown - SHINee's 'Replay'
RaVaughn - 'Best Friend' (Official Video)
MNEK - TWICE's 'More & More'
Joel Corry x MNEK - 'Head & Heart' [Live Acoustic Video]
He also wrote TWICE's "Girls Like Us"
Tiffany Red - NCT U's 'Boss'
It is worth mentioning here that Tiffany Red had been in a legal battle with SM Entertainment for an extended period of time over underpayment, disrespect, mistreatment, and insensitivity on the part of the latter when it came to paying her for her work. Not only is this grossly inappropriate but it also highlights the plight of many more who are stuck in this system.
Tiffany Red - 'I Wish'
She also wrote NCT Dream's "Go"