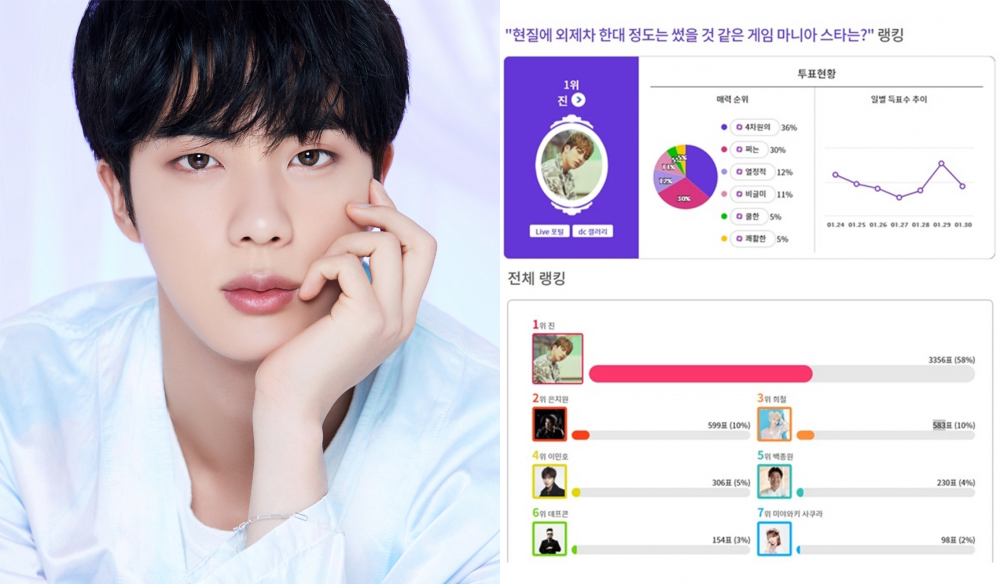 Netizens chose BTS's Jin as a game enthusiast who seems to have used the most money on in-game purchases enough to buy a luxury car.
The online portal site DC Inside and MyCelebs formed a poll recently asking netizens which celebrity seems to have spent the most money on games. Netizens were able to put in their votes for a week from January 24 to January 30.


A total of 5,804 netizens participated in the poll asking, "Which celebrity game enthusiast would have used enough money on in-game purchases to buy a luxury car?"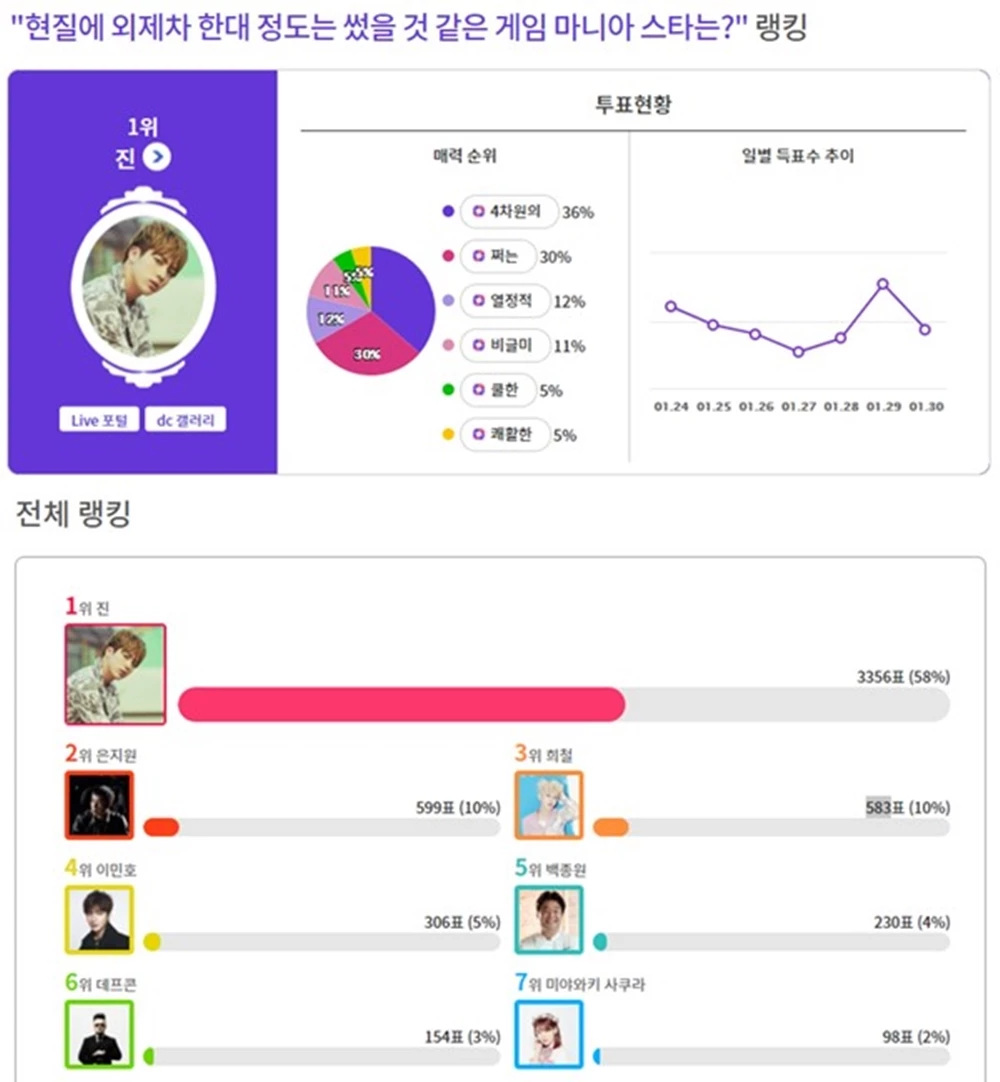 Out of the 5,804 votes, 3,356 votes (58%) were given to BTS member Jin, who is known to even bring his computer to play games on overseas tours. Many fans are also aware of how enthusiastic Jin is when it comes to games, as he once shared that he had bought Maple Story game items with the allowance his aunt used to give him.
As this story became widely known, BTS was able to work with Maple Story in creating and promoting exclusive new items for the game.
Eun Ji Won was selected as the runner up with 599 votes (10%). He is also well-known to be a game fanatic in the entertainment industry. He has often mentioned on television and various broadcast that he had played games all his life. He even plays the popular game World of Warcraft with his fans.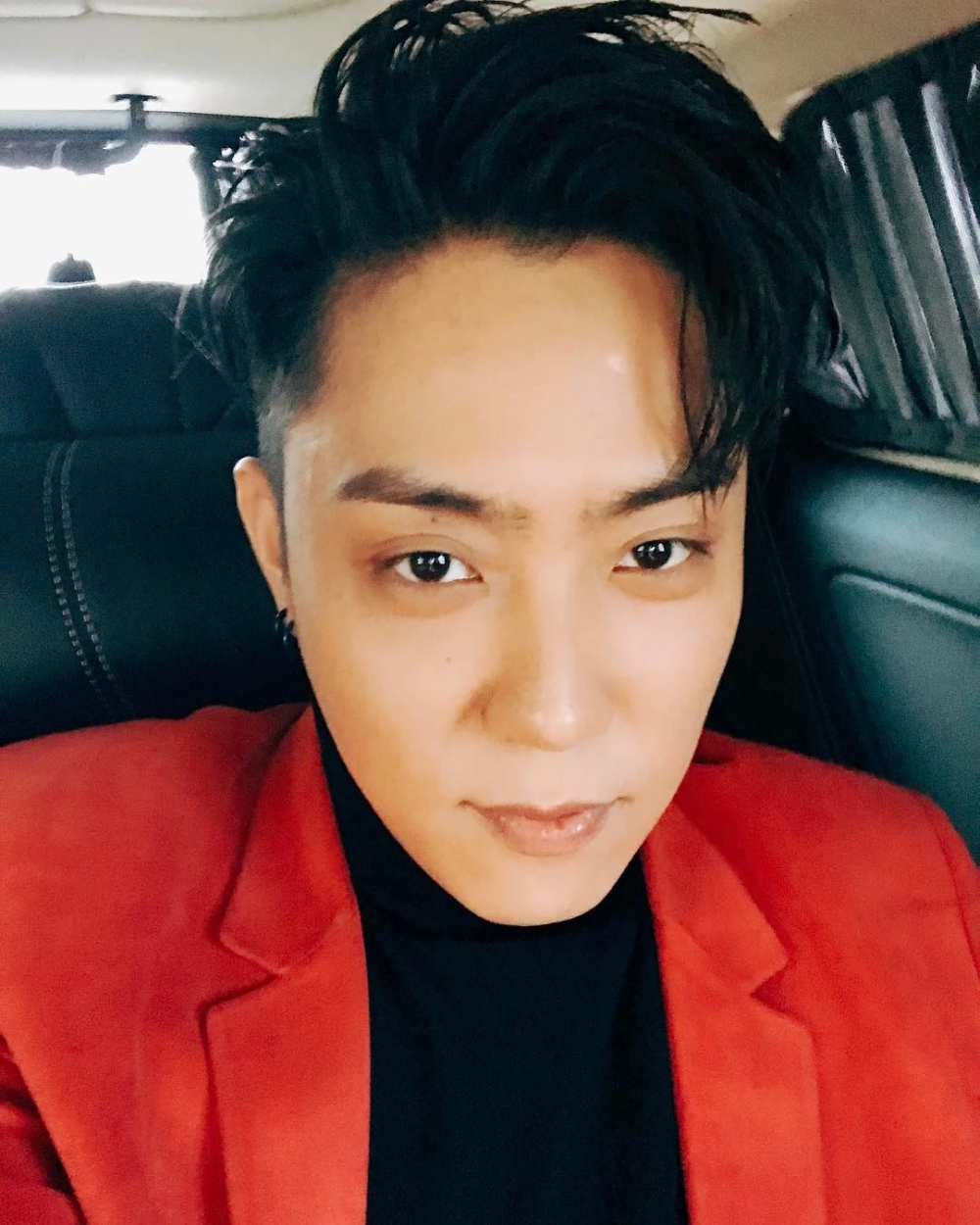 Super Junior's Heechul came in third place, receiving 583 votes. He openly revealed his love for games and surprised netizens when he mentioned on an entertainment program that he had spent about 40 million KRW (~35,839 USD) on mobile game purchases.

Meanwhile, actor Lee Min Ho came in fourth place, followed by Baek Jong Won in fifth place.