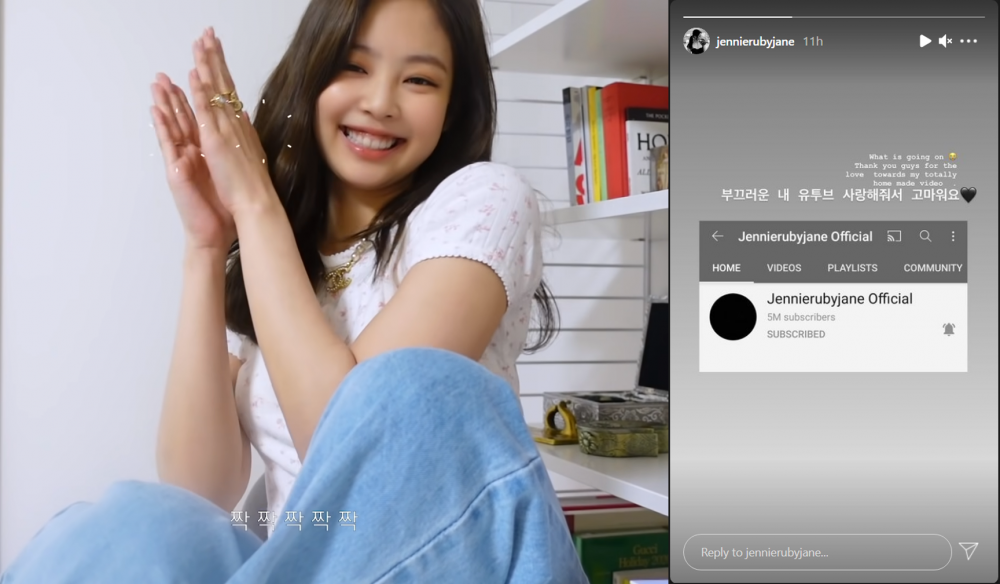 BLACKPINK's Jennie took the time to thank her fans and subscribers on her social media.

On February 3rd, Jennie shared a short message to her fans through her Instagram story. She posted the message along with a captured image of her YouTube channel. She wrote, "Thank you for loving my embarrassing YouTube."


On this day, Jennie's YouTube channel 'Jennierubyjane Official' surpassed 5 million subscribers in just three weeks since it was created.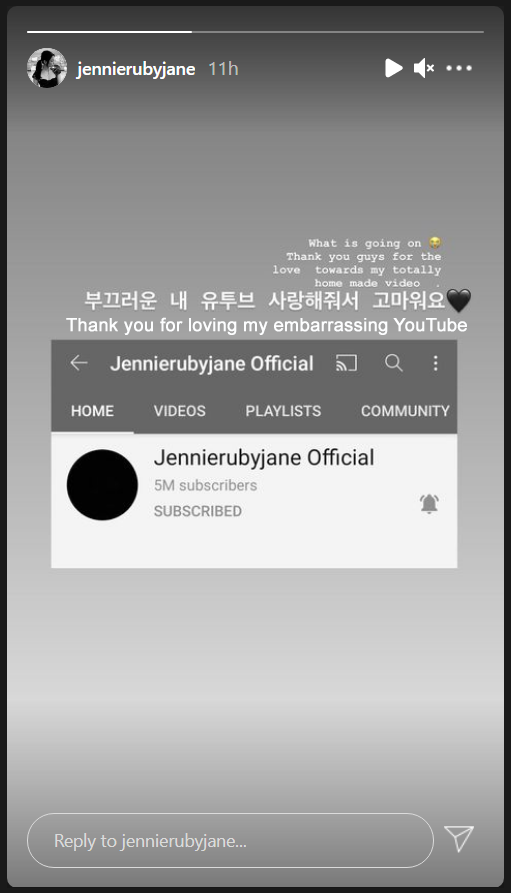 On the 13th of last month, Jennie created her YouTube and on January 16, she uploaded her first video with the title "Hello world. From Jennie." The video showed Jennie living her everyday life as it caught the attention of many netizens.


Jennie shared with fans that she will be uploading better videos in the future, making fans excited for her next video.
The 4-minute 43-second video currently has over 25 million views proving Jennie's worldwide popularity.
A lot of people are wondering what type of content Jennie will be releasing in the future.