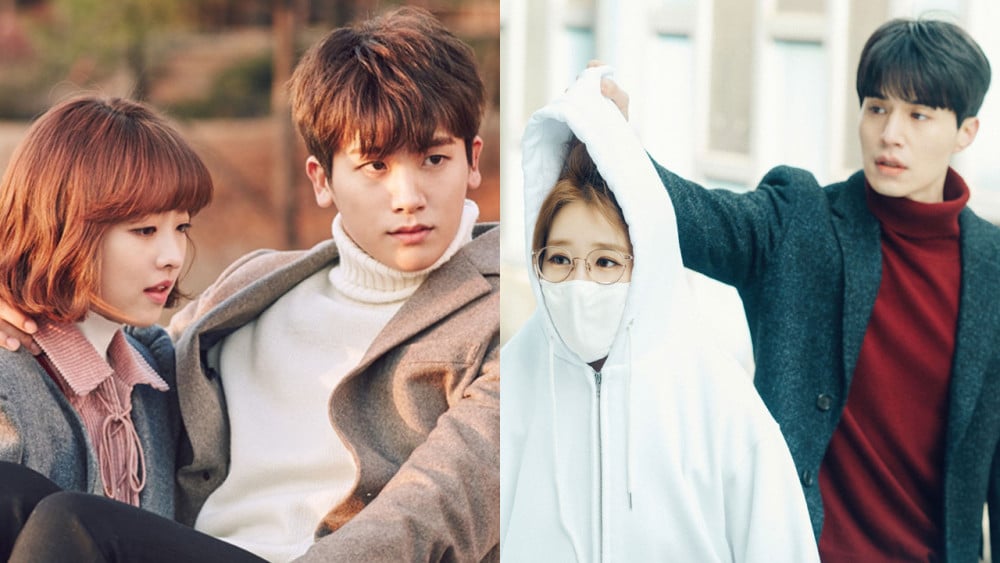 One of the primary reasons why new viewers of K-Dramas transform into fans of the same is the characters and, in most cases, their on-screen love stories. Even in thrillers and mystery K-Dramas, a lead couple takes the story forward, and while it isn't a must that they fall in love, their chemistry is off the charts regardless. While for some iconic K-Drama couples like Gong Yoo and Kim Go Eun or even Hyun Bin and Son Ye Jin, their on-screen relationship is so deeply rooted in fans' hearts that it would be difficult or even impossible to recreate the same magic even if they were to return to the screen again together, for some other couples, we simply can't get enough. It isn't common for the same few actors to come together for another project unless it's another season of the same show, but if we had our way, here are 6 on-screen couples that we would love to see work their charms on us again.
This K-Drama couple from 'Shopaholic Louis' was truly one sent from the angels above. Seo In Guk's playfulness and Nam Ji Hyun's strong, determined seriousness both complement each other to perfection, and their chemistry could very well be considered the key point of the drama.
This addition to the list requires no explanation whatsoever, but it's still worth mentioning that there was, has been, or will be, no other couple that is as adorable as the "double trouble" couple. As a matter of fact, Park Hyung Shik has very honestly owned up to feeling real love for Park Bo Young both on and off-screen.
This 'Reply 1988' couple added just the right amount of zing to the show and truly went down in television history as the cutest ever. Especially considering their close off-screen relationship as the best of friends, we wish they'd explore another drama together again.
This pairing from 'Legend of the Blue Sea' brings together two of the top Hallyu stars in the most fairy-tale romance ever. One wouldn't think that they're acting, especially from how comfortable and loving they are around each other in real life.
This pairing screams "power couple" and will forever remain one of the most perfect couples to come out of K-Dramas. Keeping this in mind, is it too much to ask for these talented powerhouses to come back together for another hit?
While this couple has very graciously appeared together on two dramas, 'Goblin' and 'Touch Your Heart,' fans just cannot get enough of their bright chemistry. In an ideal world, these two would be required to work together every couple of years for the general happiness of the world.