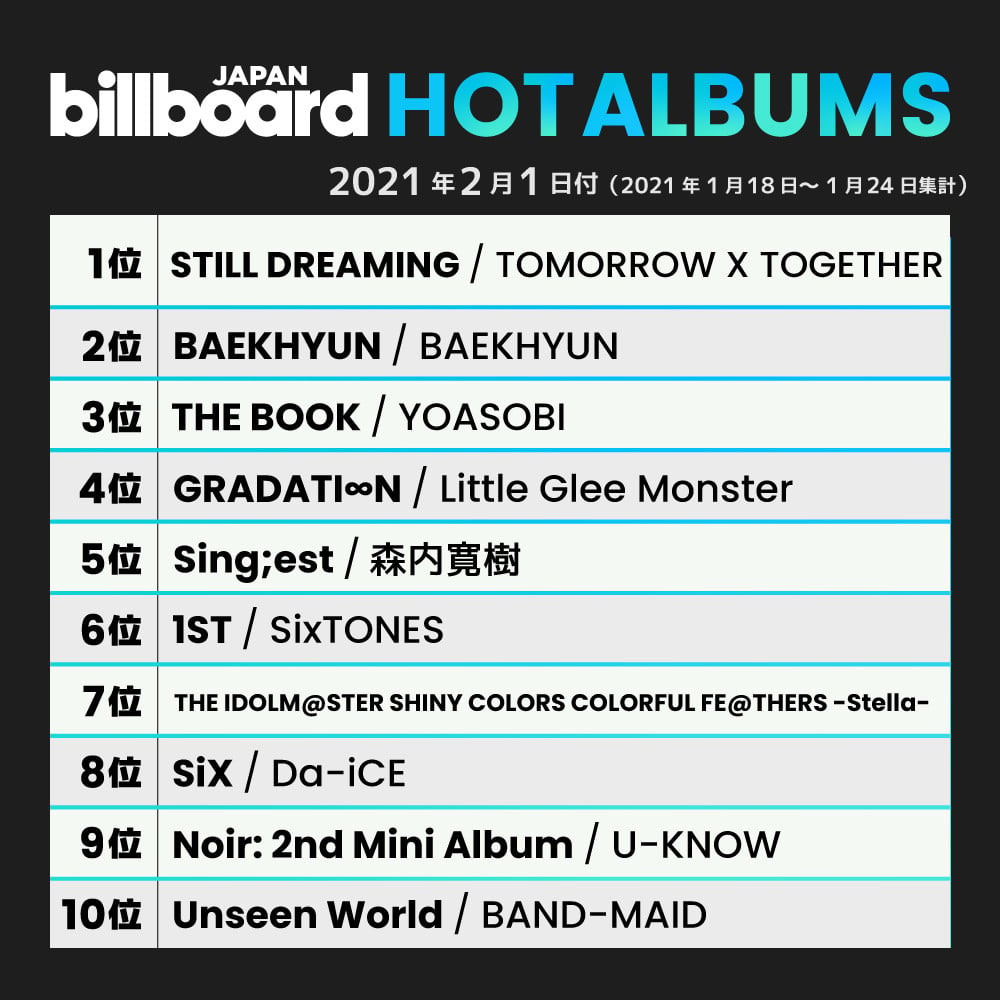 Tomorrow X Together (TXT) has topped Billboard Japan's Hot Albums chart, with their 1st Full Japanese Album "STILL DREAMING."
The album sold 88,035 copies in its first week of sales. They were also number 1 on Oricon Weekly album sales. They have also charted for 8 consecutive days at number 1 on the Oricon Daily Album Chart.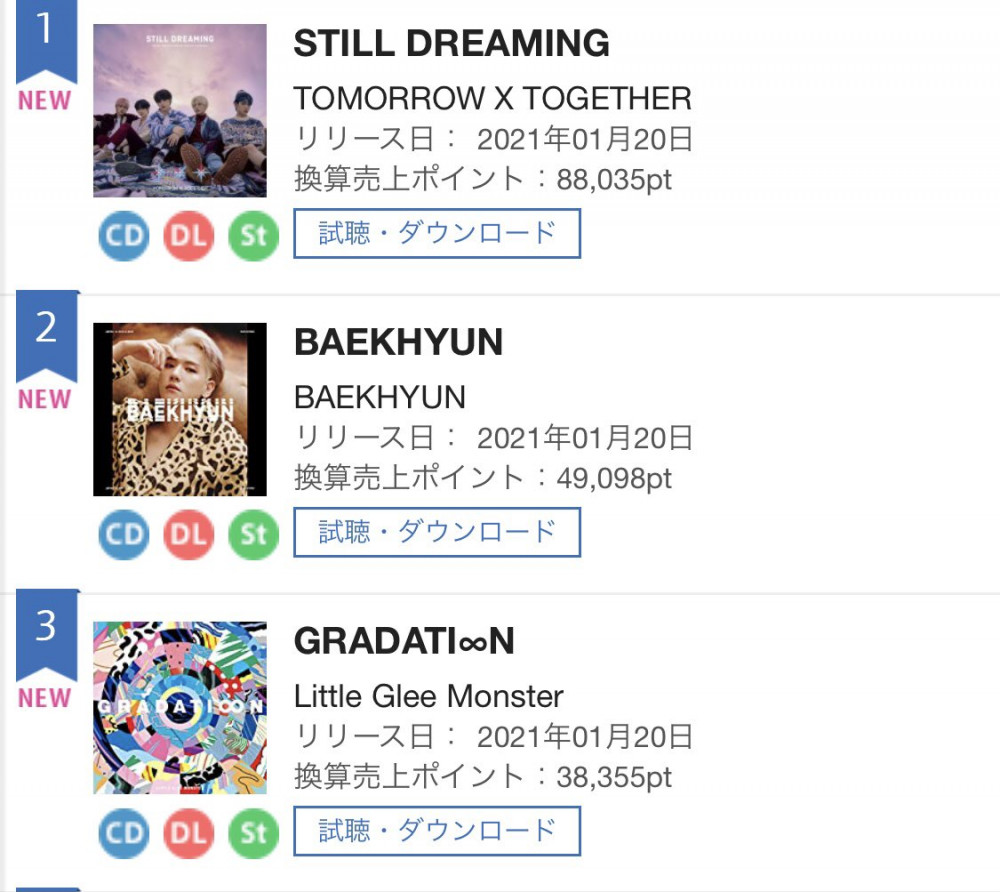 TXT is the only k-pop idol generation to place 3 albums on Japan's Oricon Weekly Album Chart.

TXT Recorded a record as the only kpop idol to place several songs on the Recochuko Dialy Single Chart top 100.
"#STILL_DREAMING" on Japanese Charts 🇯🇵
#1 Oricon Album Chart (Daily)
#1 Oricon Album Chart (Weekly)
#1 Billboard Japan Top Album Sales
#1 Tower Records Weekly
#1 Billboard Japan Hot Albums
It's their 1st full Japanese album.
TXT joins BTS & Twice as the only Kpop acts to enter the top 10 🇯🇵 Billboard Artist 100 Chart.
TXT is showing significant development and they have become one of the most anticipated groups for their comeback and hard work. With a unique concept, they have succeeded in bringing young people their age to imagine their world.