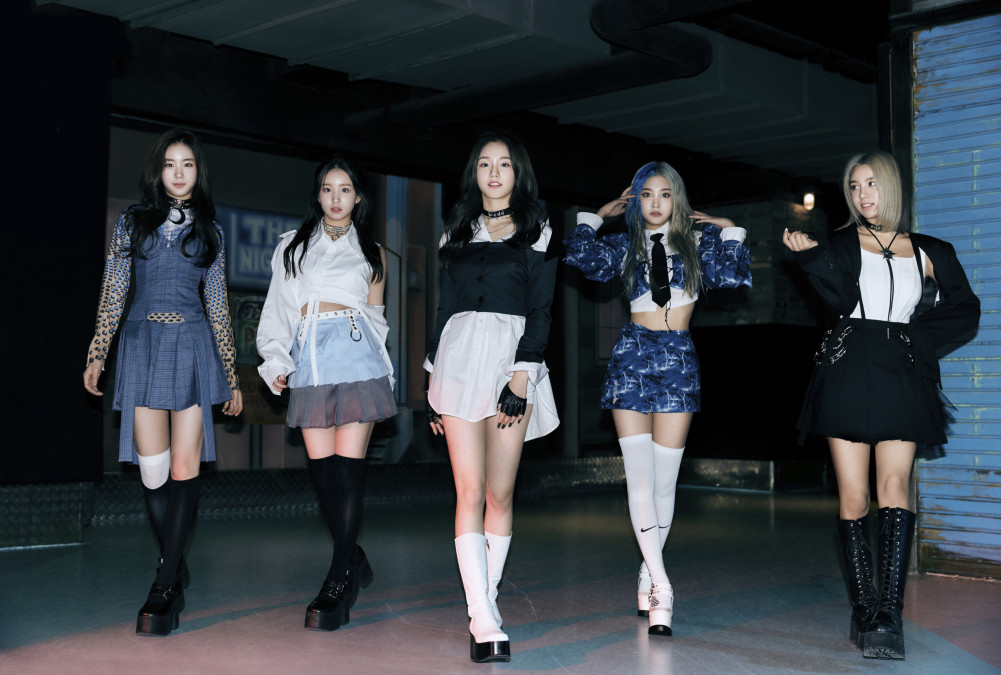 woo!ah! (우아), is a charming 5 member girl group consisting of members NANA, WOOYEON, SORA, LUCY, and MINSEO. Under NV Entertainment, woo!ah! has taken the K-pop scene by storm with a series of dynamic comebacks and performances. woo!ah! has since completed their latest comebacks in promoting their second album, [QURIOUS], and have continually captured the hearts of fans worldwide with their delicate appearances and depth of talent!
Feeling [QURIOUS] about woo!ah!? allkpop had the chance to speak to this rising girl group personally about their album, comeback preparation, day-to-day life, and WOWs in detail! Check out the interview below: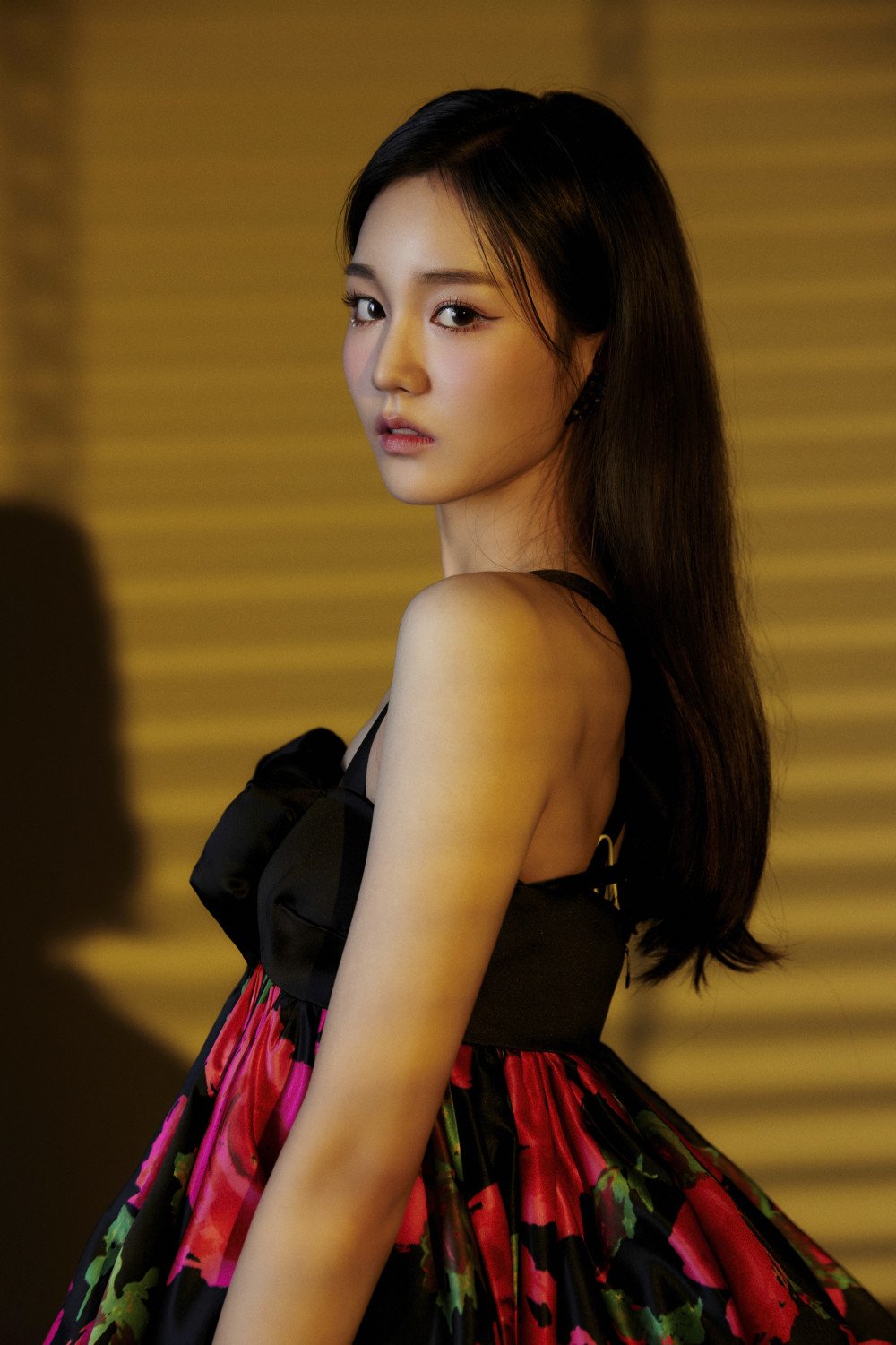 allkpop: woo!ah! debuted in May 2020 and has taken the K-pop scene by storm with their charming points, looks, and talent! Please introduce yourself with a little message!

NANA: Hello Everyone, I'm NANA and I'm the leader of woo!ah!.
WOOYEON: Hi Everybody! I'm WOOYEON. Nice to meet you!
SORA: Hello! I'm SORA from woo!ah!.
LUCY: Hi! I'm LUCY.
MINSEO: Hi, I'm MINSEO and I'm the Maknae of woo!ah!.
akp: woo!ah! is still a fresh face in K-Pop, but have great stage charisma. How do you approach the performance aspect of a comeback? With so much to consider, what do you focus on first?
NANA: First of all, thank you for having us and we are grateful for your compliment. When we prepare for a comeback, we mainly focus on the basics; singing, rapping, and also dancing. We believe that basic aspects are absolutely crucial. Also, to show our professionalism, we study every facial expression and stage attitude.
WOOYEON: For a perfect performance, we endeavor to fully show our teamwork. Each member practices individually their gestures and expressions. On top of that, to fully deliver our energy and vitality, we try hard to create a synergy effect as a team on stage. Especially under current situations, as it is not easy to meet our fans in person, we put our effort to show our energy through video content.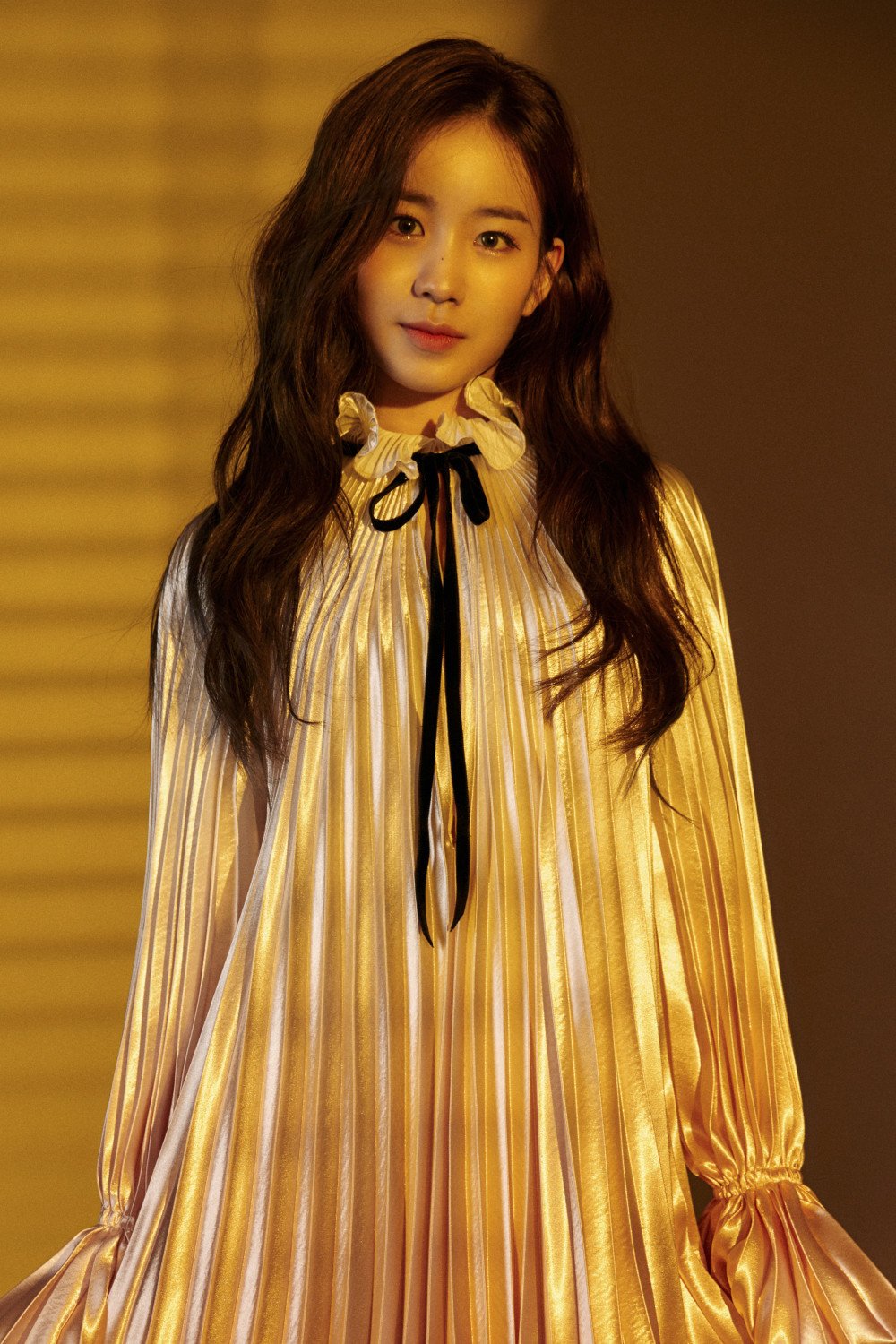 akp: There must be a lot to learn when promotions are around the corner. What techniques do you use when preparing for a comeback?
MINSEO: In terms of techniques, we hope our fans think of us as a group who improves all the time. Which is why we put our minds to our performance. Vocal and dance techniques, we are aiming at continuous improvement on those two basic techniques. If there's anything we aren't happy with, we practice until we perfect it, even if it's a small aspect.
SORA: Yes, additionally, we delicately study every single detail and practice over and over. So that it would be in harmony with the song and performance.
akp: woo!ah! made their comeback last November with their 2nd single album and promoted their title "Bad Girl" at the time. Can you share with our readers a bit about [QURIOUS] as an album and the overall album concept?
LUCY: Our 2nd single album [QURIOUS] is a combination of 'Q' of the word 'Question' and 'Curious.' It expresses woo!ah! being curious, as we have a lot of questions and curiosities toward the world. And at the same time, we want to make the audience curious about us as well. Plus, Q's pronunciation, 'CUE' implies our new comeback, new start.
NANA: I think it holds plenty of our charms : Freewheeling, hip but lovely at the same time. By [QURIOUS], we wanted to express our confidence.
SORA: I think it contains our growth as individuals in comparison with our first album. It has a pinch of girlish charms added. We tried so hard for our first comeback, hope you all love it.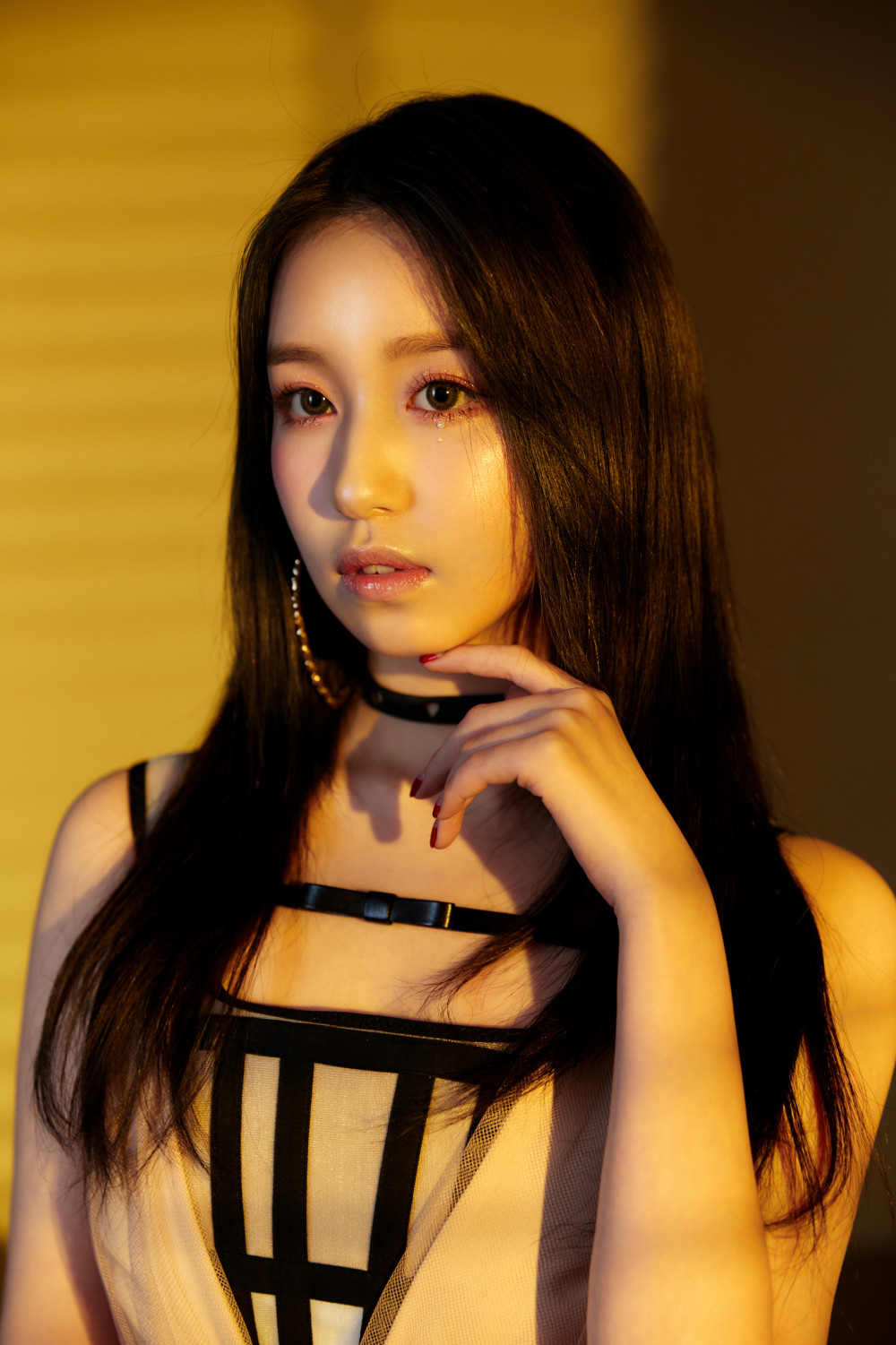 akp: Now you're back with your newest b-side track, "I Don't Miss U"! Why did you choose this song as the b-side? Explain to us the concept and message!
WOOYEON: 'IDMU' is all about the cool attitude saying 'I won't go back to my ex!'. It's a hip-hop track based on future genre, which has a refreshing, bright, and unique energy. I think it gives a different vibe than our title song, 'Bad Girl.' In my opinion, that is why it was chosen as the b-side, because it's more natural and has more chill-vibe.
akp: I'm sure every member has had a personal hand in shaping the outcome of this album. Tell us a bit about your involvement in this release!
NANA: For each album, the whole company tries to put woo!ah!'s distinctive color in it. All our members think about our unique appeal to the audience and how to develop it well and make it our strength. As [QURIOUS] reflects our curiosity, we are still very young and have so many questions to society, to the world. I'm sure that many millennials and gen z like us are quite similar. We wanted to express those questions. At the same time, we hope to make you curious about us as well.
SORA: To be more specific, we all plan our gestures and movements for each stage. We try to use different expressions for each stage so our audience could feel fresh when they see us.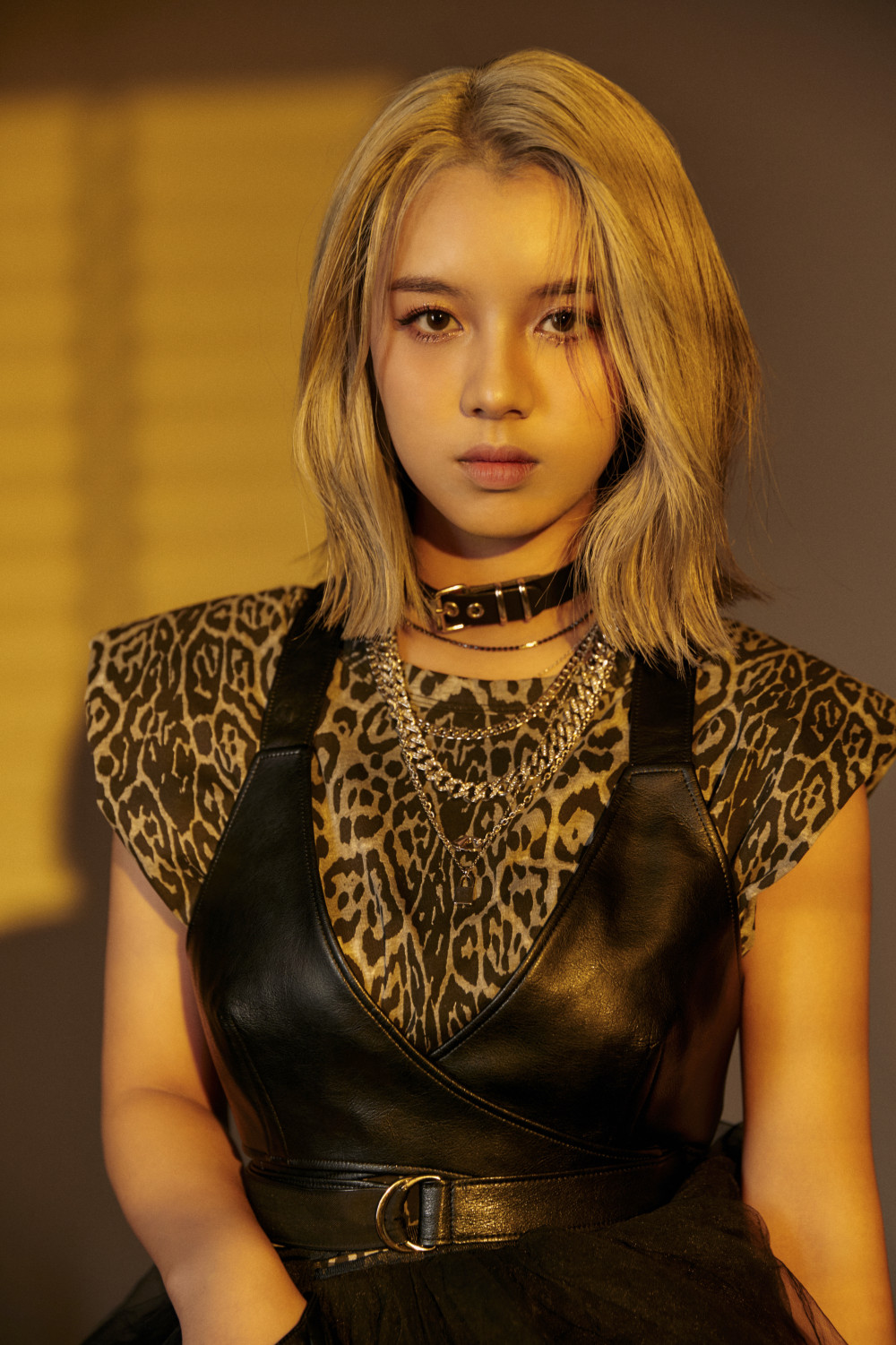 akp: With a group like woo!ah! There are many members with special talents and skills. What do you think are the unique strengths each member brings to the group?
MINSEO: One thing about woo!ah! is that we don't divide positions. I really believe that all five of us have outstanding talents in many quarters. We try to discover new talent and improve those new fields so we could show a new side of us for every new album. I'm aware that the public thinks we all have a specific position because one might seem better than others. Still, we will continue to make new attempts in the future. I hope you'd look forward to it. And all of this is possible because we are all so close to each other, we give ideas freely.
akp: Fans are always ready to support you, but we have no idea how much work really goes into a comeback! How much time do you spend a week working to prepare for a comeback?
NANA: When the preparation starts officially, our daily practice gets longer, lessons get intense. Especially, [when] we get special training for live performances.
LUCY: Whether it's comeback season or not, all members practice every day. We practice individually and also in groups. When it comes to comeback, I think we practice all day long. Sometimes we finish at dawn, I think we practiced over 12 hours a day for this comeback.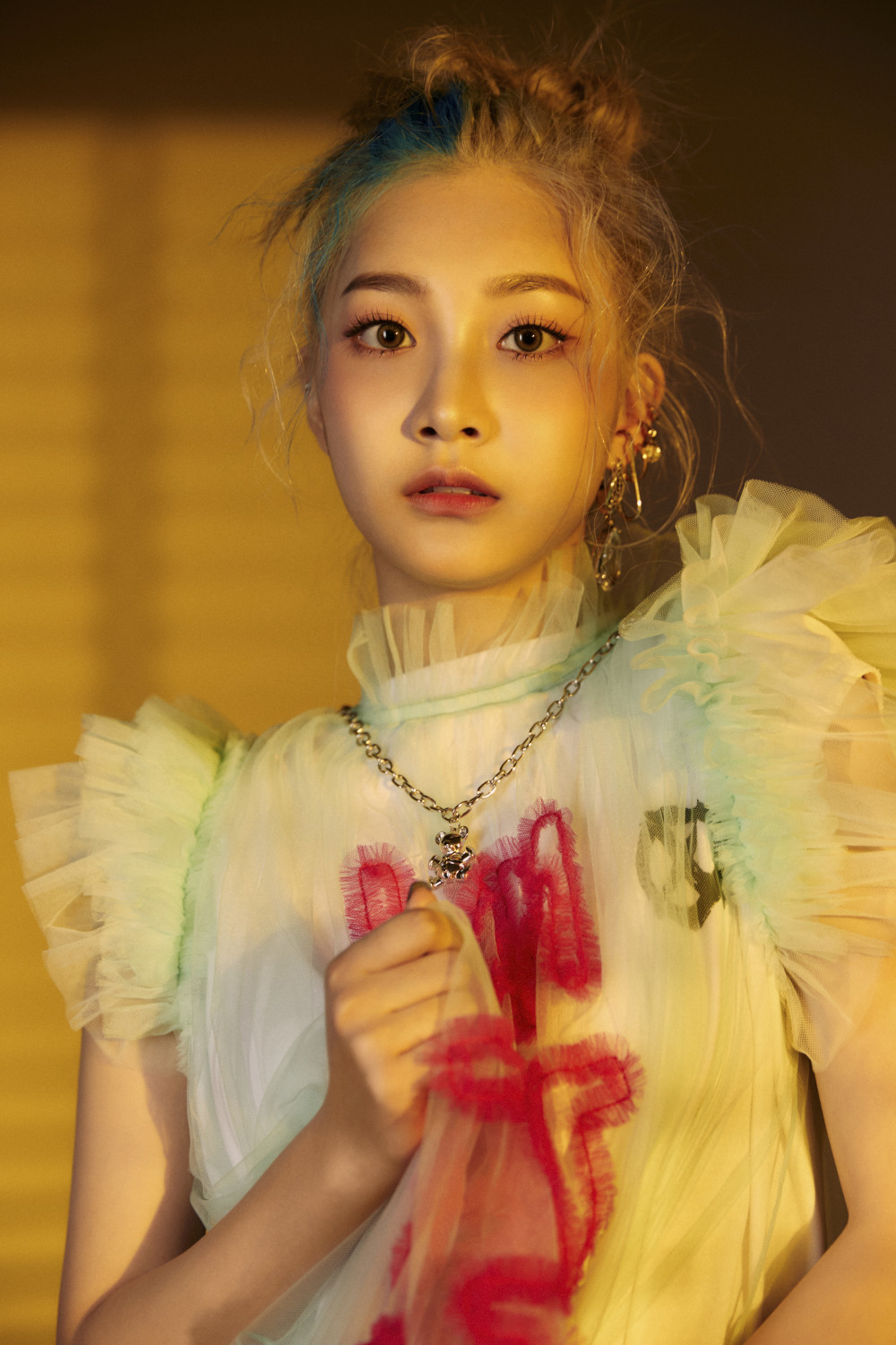 akp: Switching gears, with the global pandemic, how has woo!ah! spent their time given they cannot meet with fans? What has kept you entertained lately? Any new hobbies or interests?
SORA: As we get to spend more time indoors, we watch Netflix series more than before. Original series, K-dramas, movies… etc.
WOOYEON: Yes, and we got to watch more video content, including concert videos and dance videos. Oh, and also I love spending time with my cat BAM.
MINSEO: I personally got interested in fashion recently. So I look up fashion clips and tips for fashion on social media.
akp: Share some words of encouragement to your fans! Do you have any messages for WOWs?
NANA: I'm so grateful for our WOWs. I know that they've been rooting for us since the beginning. Due to the current situation, we haven't had the chance to meet in person. I really hope we could meet this year! Stay safe; love you so much! Fighting!
WOOYEON: Dear WOWs who always send us love and support! ❤️ Thank you so much. Even if we can't meet right now, I can always feel your heart and that cheers us up every time we go on stage! We'll try our best to return your love! Always stay safe WOWs! 💗
SORA : Our WOWs in the world! ❤️ I know it's quite frustrating that we can't meet. I am so thankful that you love us even under this situation! I know our hearts are connected. ❤️ I always love you! ❤️
LUCY: Thank you for your continuous love and support for woo!ah!. I believe that we could meet each other this year. Thank you for being a WOW ♥
MINSEO: WOWs! I want to say thank you for your love and support, it really gives us strength. We all know that you're supporting us even if we can't see each other. Thank you and I love you, wows. Stay healthy and be happy! And be with us woo!ah! forever!! ❤️❤️