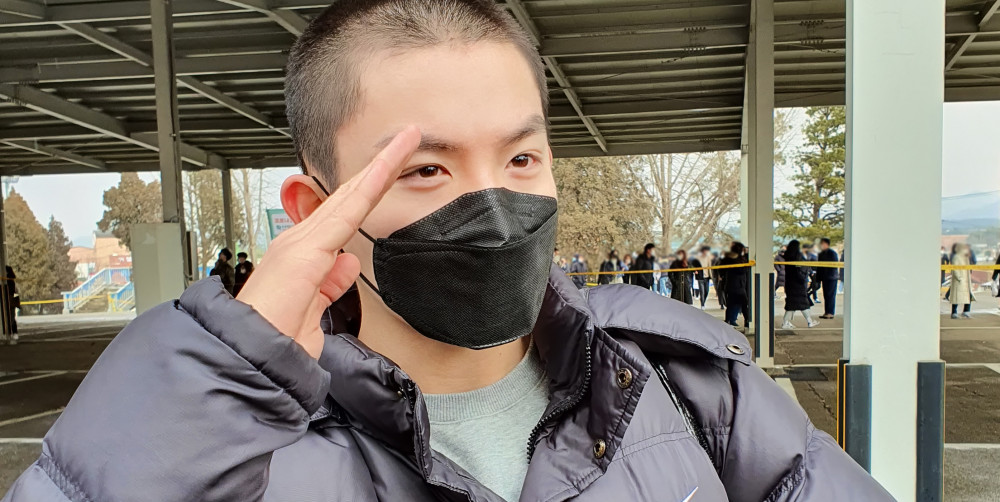 TEEN TOP's Ricky has enlisted.
Ricky enlisted into the military band today. He'll be completing the required training before entering the military band to fulfill his enlistment duties. He posted photos of himself at the enlistment center, dressed in a warm padding and sporting the usual short buzz cut.

Ricky marks the second member of TEEN TOP to enlist for his mandatory service duties following Chunji last August.