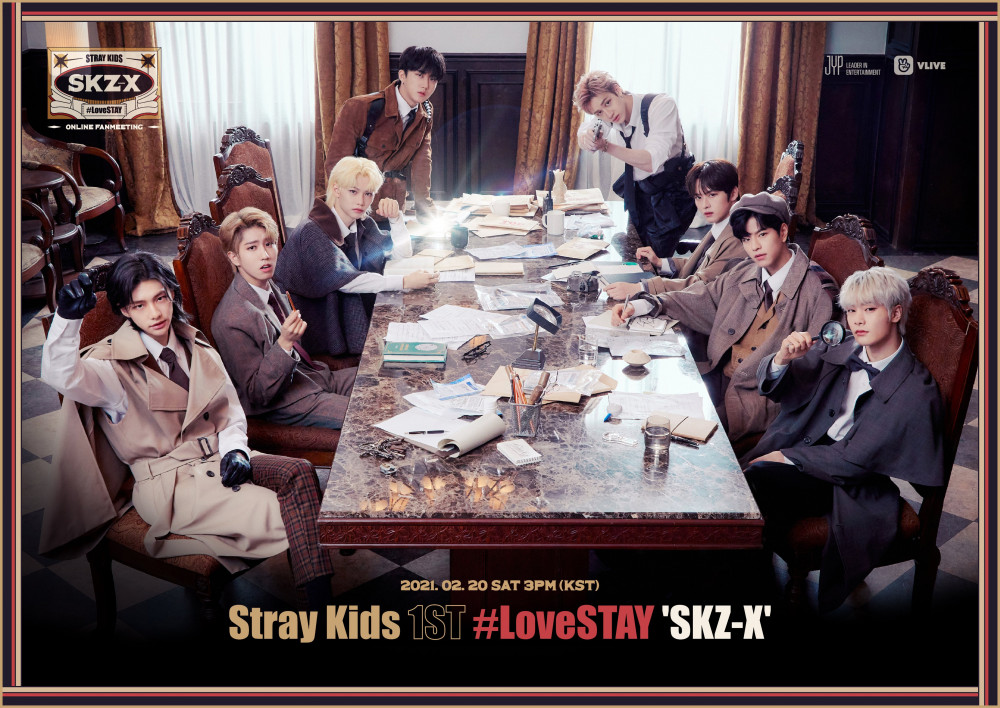 Stray Kids announced their first online fanmeeting.
The boys will be holding '#LOVESTAY 'SKZ-X' on February 20th at 3PM KST. The announcement reveals that Stray Kids became detectives for the fanmeet, and the boys dressed accordingly for the role. It looks like detective work will be the theme of the fanmeeting.
Ticket information will be revealed soon.