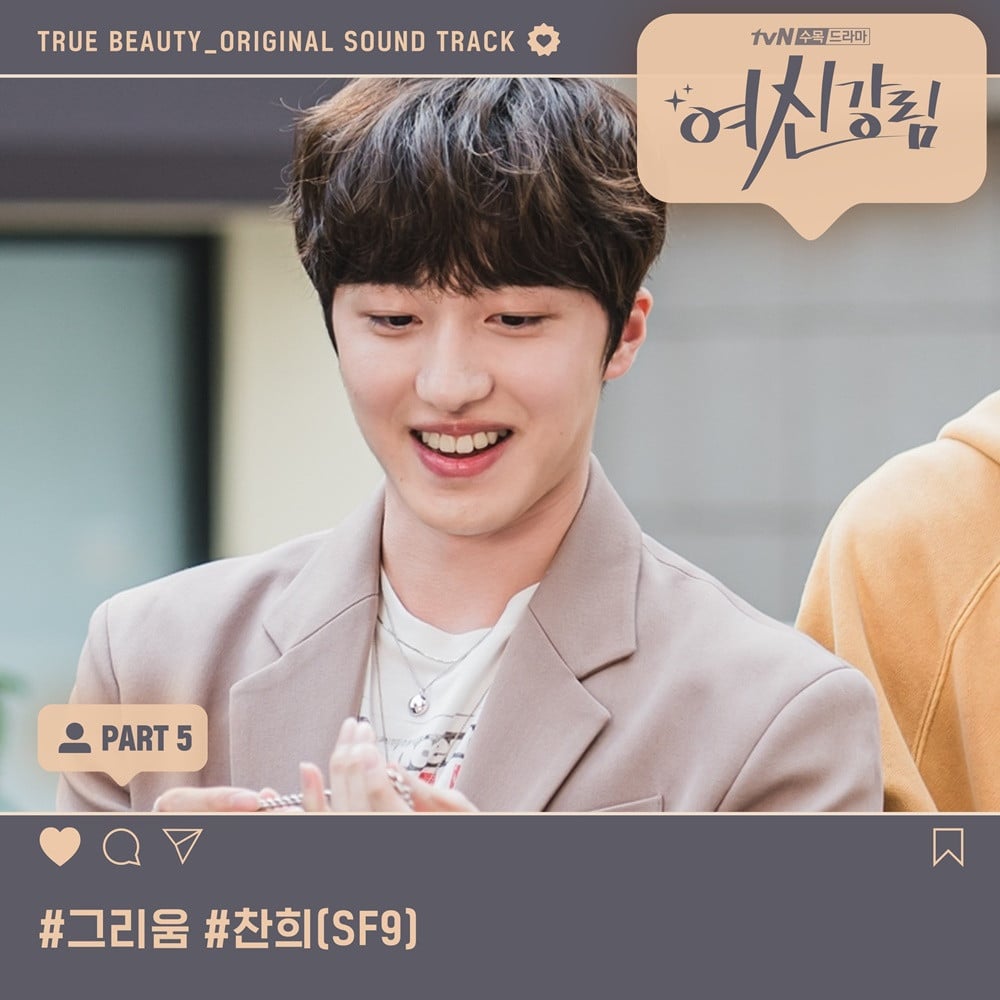 SF9's Chani, currently making a special appearance in tvN's Wed-Thurs series 'True Beauty' as the character Jung Se Yeon, will be releasing his first ever solo OST!
Chani will be lending his voice for OST Part. 5 of 'True Beauty', titled "How Do You Do". The track will be released back to back this week alongside OST Part. 4, vocalist Sunjae's "I'm Missing You", in light of episodes 8 and 9 coming soon. "How Do You Do" is a retro, slow tempo ballad, illustrating the feelings of longing toward someone by comparing them to faraway, unreachable spaces like the sky, the stars, and dreams.
tvN's 'True Beauty' OST Part. 4 and Part. 5 will be released on January 13 and January 14 at 6 PM KST respectively, before this week's episodes air on Wednesday and Thursday night at 10:30 PM KST!