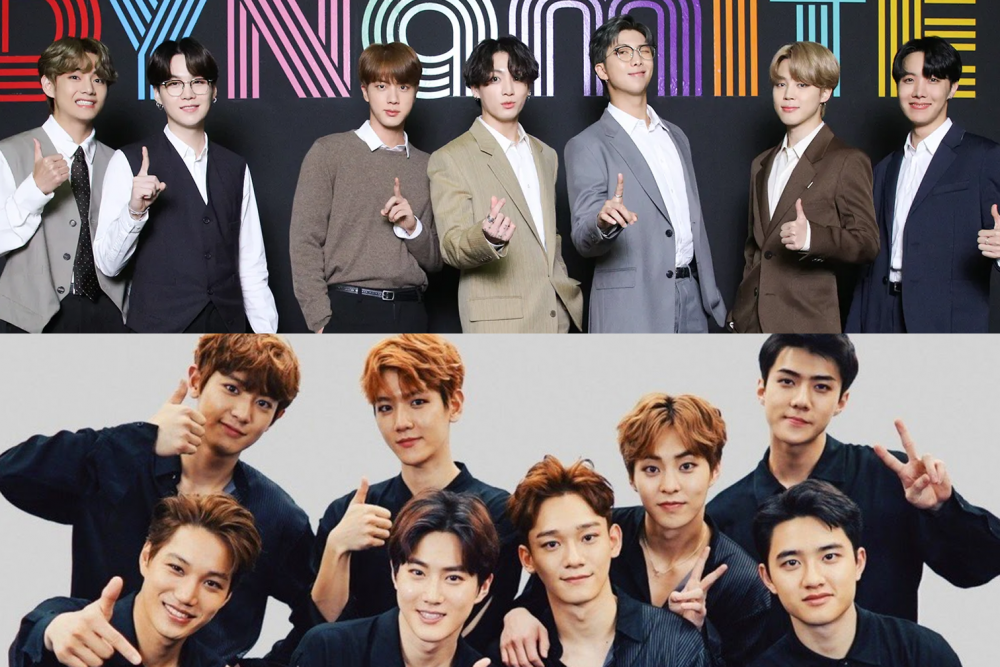 Recently, one netizen started a discussion on an online community that went viral. The post stated that the fan war that existed between BTS fans (ARMY) and EXO fans (EXO-L) is now practically over.
When BTS began gaining fame with a growing fanbase around four to five years ago, there was an unspoken feud between the BTS fandom and EXO's fandom. However, that is no longer the case.
According to the netizen, the two fandoms are now uninterested in creating conflict and have rather grown fond of each other.
The netizen stated in the online community, "the two fandoms don't cause drama with each other as both fandoms outgrew the fights." Other netizens joined in on the conversation to give their two cents on the matter as they commented, "To be honest when the two fandoms fought, they were in competition because of the music chart results," "Now army have everyone else as enemies basically lol," "Yeah, I think both fandoms became uninterested with each other," "I think both groups became too big to care," "The real enemies are the hair makeup and stylist coordinator for BTS lol," and "I do agree the fandoms don't fight as often. I think the dumbest fans are the ones that compare the two groups and try to undermine the other."