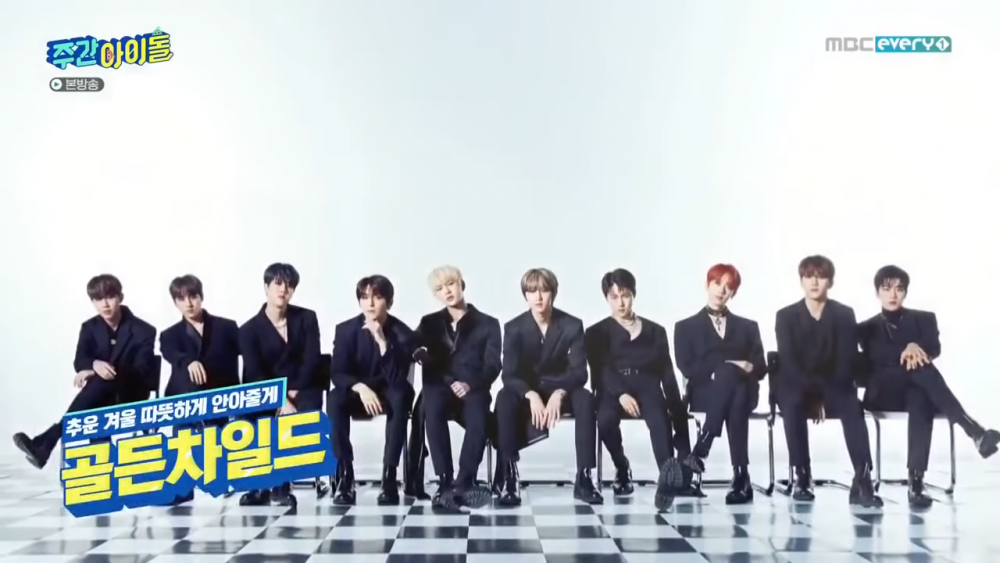 Golden Child showed off their charms to the fullest on the January 27 episode of 'Weekly Idol.'
Golden Child recently made a comeback with 'Burn It' and continued their promotional activities as they appeared on the new episode of MBC Every1's 'Weekly Idol' that aired on the 27th.

As soon as the members appeared on the show, they made viewers laugh as a few members ganged up on Kim Ji Bum. Member Choi Bo Min said in a questionnaire before the show that "Kim Ji Bum looks so ordinary and doesn't seem like a celebrity no matter how much he dolls up." Choi Bo Min continued to say on the show, "Yeah, Ji Bum looks like an ordinary guy in the neighborhood," while member Bae Seung Min challenged Kim Ji Bum saying, "I think I have better common knowledge skills than Ji Bum." Kim Ji Bum laughed while saying, "It's been three minutes since the start of the show and I've never been ganged up on this much."

Then the members performed their new song, "Burn It," boasting off their charismatic charms.
Golden Child continued to entertain the viewers as the members openly spoke about the time they fought with each other. Kim Ji Bum explained that he had fought with Jang Jun recently. He explained, "I recently fought with Jang Jun. When we practice, we tend to make tease each other to increase the tension while practicing. I was the target this whole month being made fun of by the members. So I asked him to talk." Lee Jang Jun quickly explained, "It seemed like I was the one teasing because I was the loudest, but I understand."
Throughout the show, the members made viewers laugh with their honest and straightforward talk while showing off their performance abilities. Golden Child took on the challenge of doing the double speed cover dance of Seventeen along with the random play dance choreography challenge. Golden Child was not able to beat the challenge and was not able to succeed after three chances but still were able to prove their awesome dancing skills.