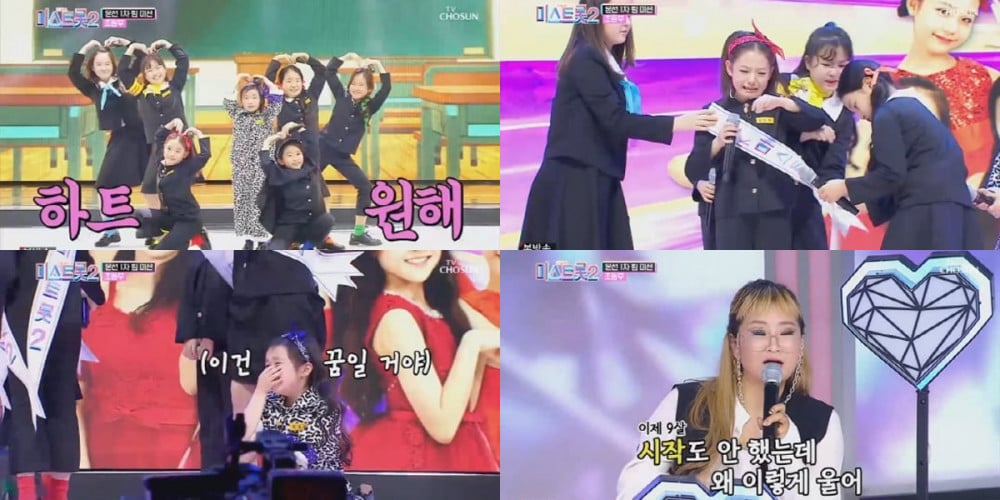 TV Chosun's ongoing trot survival competition program 'Miss Trot' season 2 is under criticism after its latest episode aired back on January 7, featuring the contestants' first team mission rounds.
A female trot survival competition open to all ages, 'Miss Trot 2' aims to discover the next big female trot stars. In the ongoing competition, the contestants have been divided up into units based on age, including the "elementary school age" kids unit made up of 7-contestants.
During this week's episode, the members of 'Miss Trot's elementary school age unit put on a retro performance. However, the unit ultimately failed to receive hearts from all of the judging panelists, and some members faced elimination while others would move on to the next round.
As soon as the judges began calling out the names of the members who will be safe to move on to next week's round, most of the 7 elementary-age contestants burst into tears. When the first contestant chosen to move on to next week's round, Lim Seo Won, had her name called, the young child collapsed and bawled on the spot. Another of the contestants, 9-year old Hwang Seung Ah, also began bawling as she tried to comfort Lim Seo Won.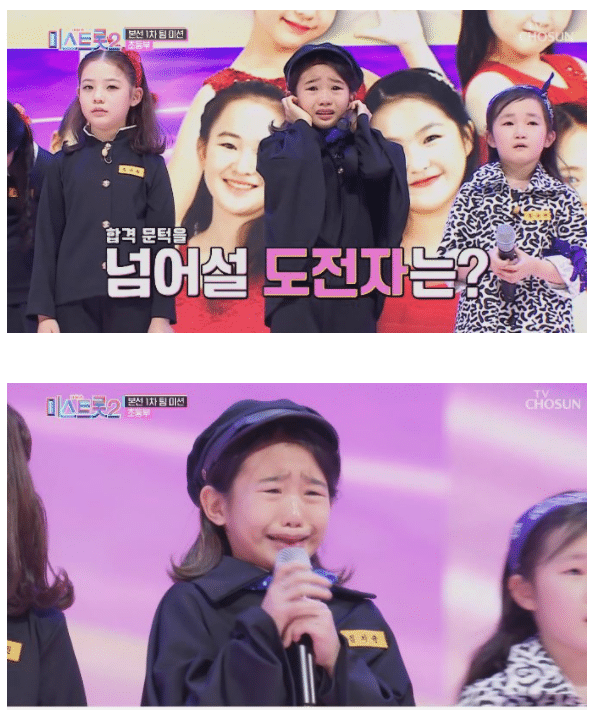 Watching the young girls bawling from the pressure of the rigorous survival competition, judge and panelist Jang Yoon Jung demonstrated a conflicted look on her own face. Toward the end, as the girls edged closer to elimination, some of the children said in tears, "What do I do... I don't think my name's gonna be called..." or "But I did the best I could...".

Viewers watching from home expressed their anger and frustration at the fact that such young children were being put through such rigorous survival rounds. They commented, "It's horrible to watch little children bawling like their lives are over", "What are these people thinking, bringing these children out on this show?", "This is too much for those poor children. You need to set a minimum age limit", "This is too painful. The criteria should be middle school age or above", "It's hard to watch children trying to be on the same playing field as adults", "As a viewer, I also can't help but feel like I'm participating in making those children compete and stress and shed tears," and more.