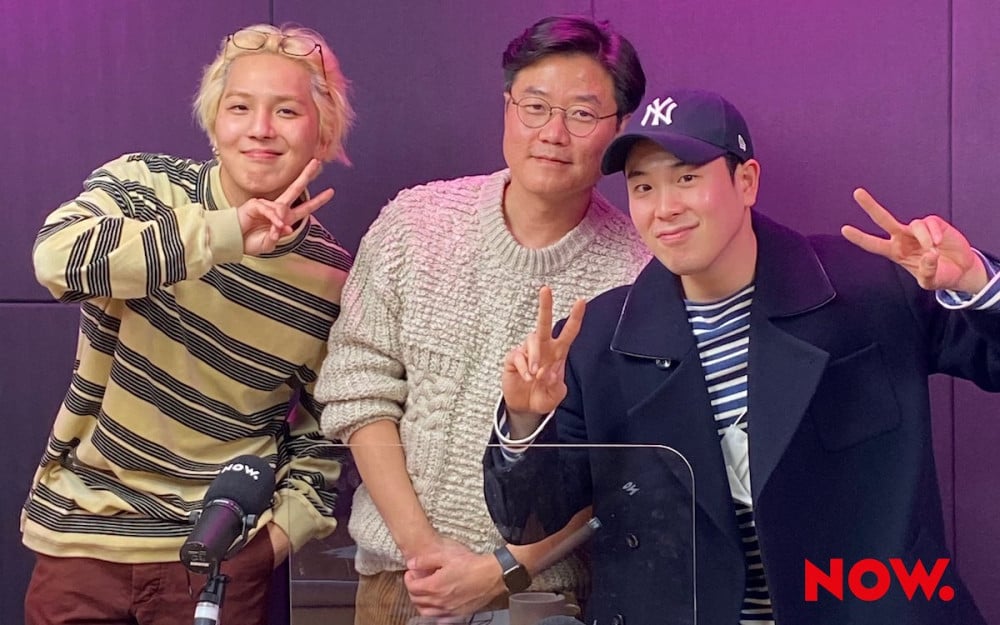 On January 20, hit variety program producer Na Young Suk PD appeared as a special guest on the Naver NOW. radio program, 'Brrrr Friends' hosted by Block B's P.O. and WINNER's Song Min Ho!
On this day, P.O. and Song Min Ho were shocked at the flood of listeners' comments as soon as the broadcast began, all eager to ask the famed Na PD a question! Having appeared as a guest due to P.O. and Song Min Ho's special request, Na Young Suk PD diligently spent time reading listeners' comments, playing games prepared by the DJs, and more.
First, P.O. and Song Min Ho challenged Na PD at one of his own signature games - name the celebrity by photo! For this 'Brrrr Friends' version of the game, the DJs prepared photos of other celebs who are currently hosting Naver NOW. broadcasts during other time slots. In the end, Na Young Suk PD completely failed at his own game, unable to name ITZY, Ravi, and more! He then remarked, "I feel very bad for not remembering the people. Maybe I should not include the photo quiz next season [of 'New Journey To The West']."
In addition, Song Min Ho and Na PD faced off head to head in another quiz - guess the missing word in the news article headline. After a tough competition, the winner was Song Min Ho! As punishment for his loss, Na PD promised the DJs as well as listeners that he would plan and launch a variety program centered around Song Min Ho. At this, Song Min Ho stated that he wanted his variety show to be called 'S[ong]-ircus', a "blockbuster" variety series. However, Na PD chimed in here with, "I never said anything about the scale of this project."

What do you think a circus-themed, Na PD variety centered around Song Min Ho would be like?