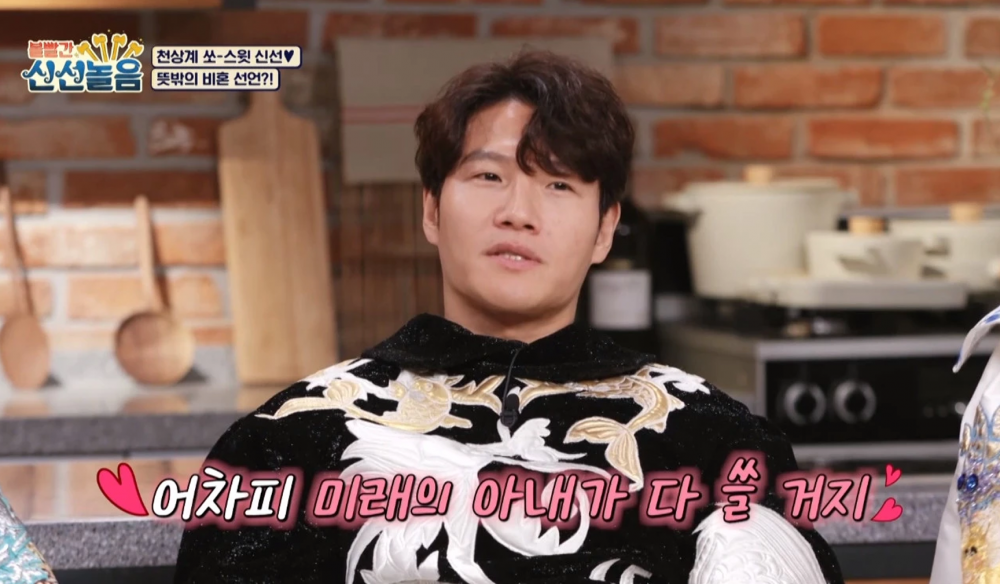 Kim Jong Kook surprised everyone with his remarks about his future wife on the new episode of 'Red Cheeked Fresh Play (Literal translation).'
In the new episode that aired on January 29th, the four MCs with vastly different personalities sat together to suggest and find the food that is out of this world with the heavenly flavors.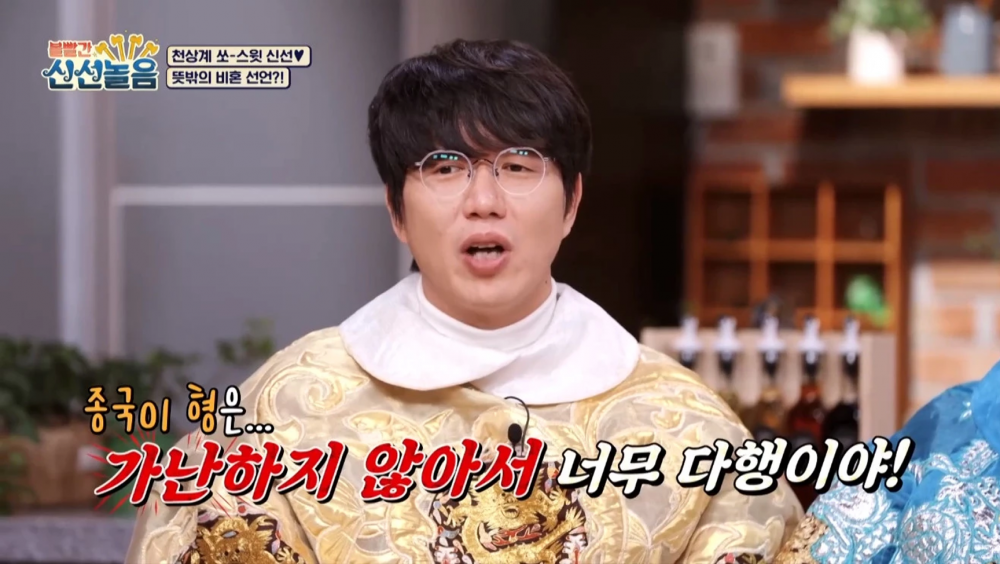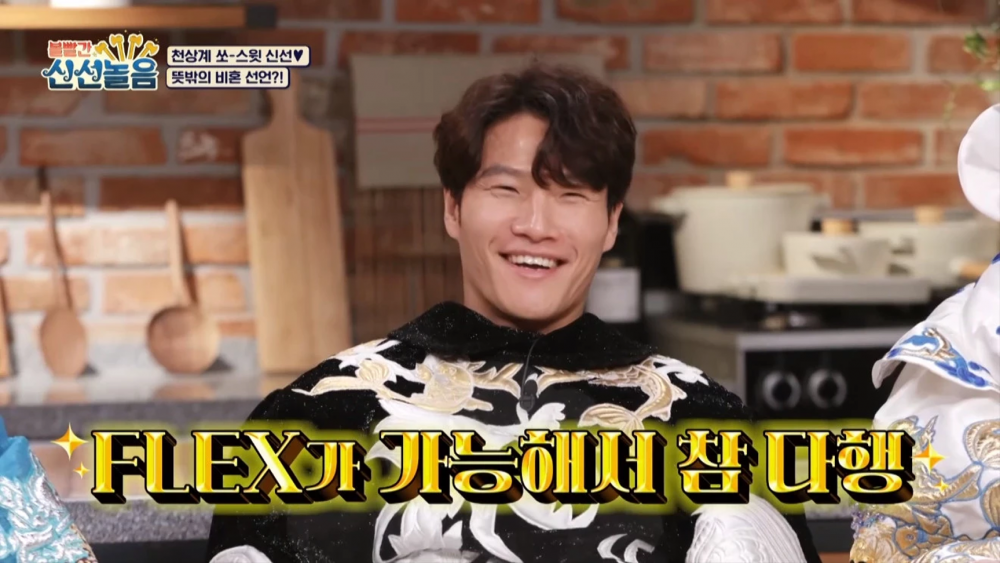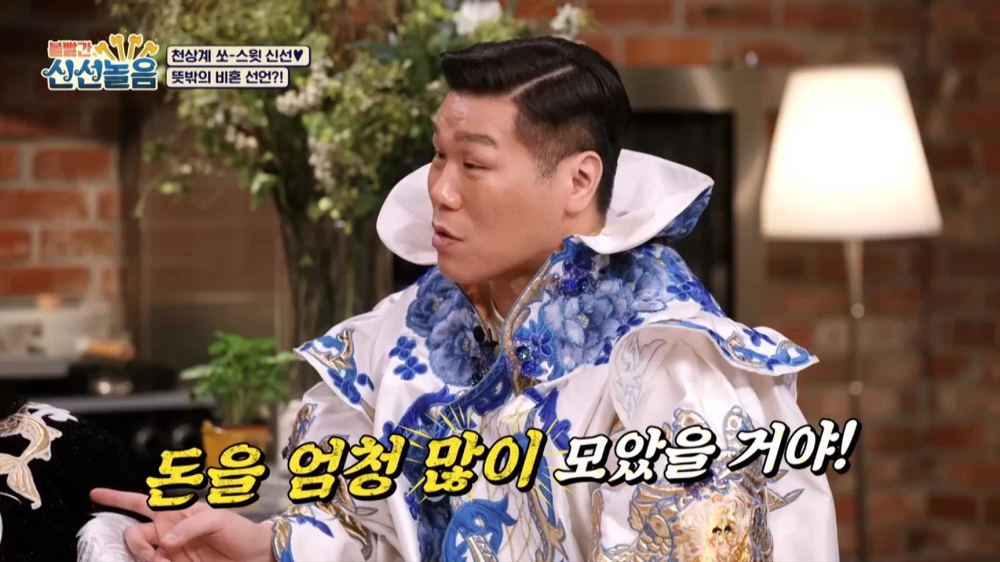 On this day, Sung Si Kyung began to tease Kim Jong Kook's tendency of having a large appetite on the show saying, "It's a relief that Jong Kook hyung has money." Seo Jang Hoon added, "If you're going to eat this much on the show, you should just eat before coming. We probably don't know this, but Jong Kook must've saved a lot of money."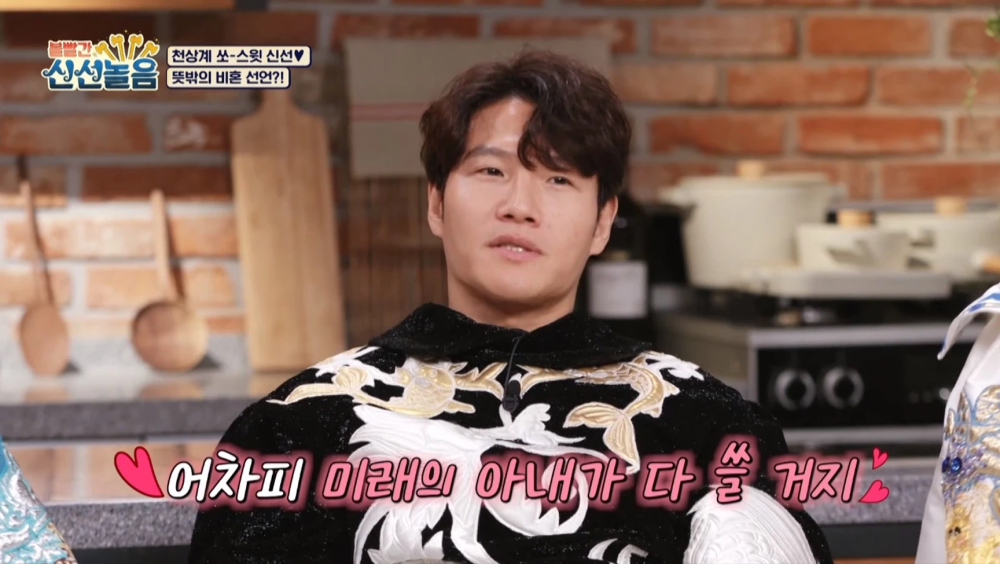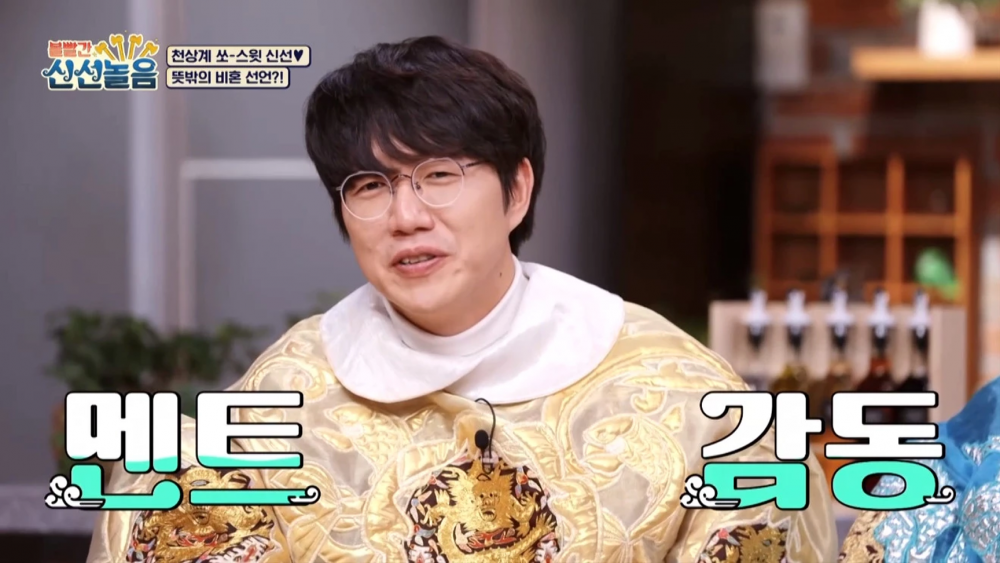 Then Kim Jong Kook surprised everyone by replying to the two MCs with a shocking remark saying, "My wife will use all my money anyway."

Sung Si Kyung was so impressed with Jong Kook's remark, but the other MCs didn't stop teasing Kim Jong Kook for being frugal. They teased him, saying, "I heard you sometimes wish yourself with wet wipes" and "How would you feel if someone wasted napkins when cooking?"