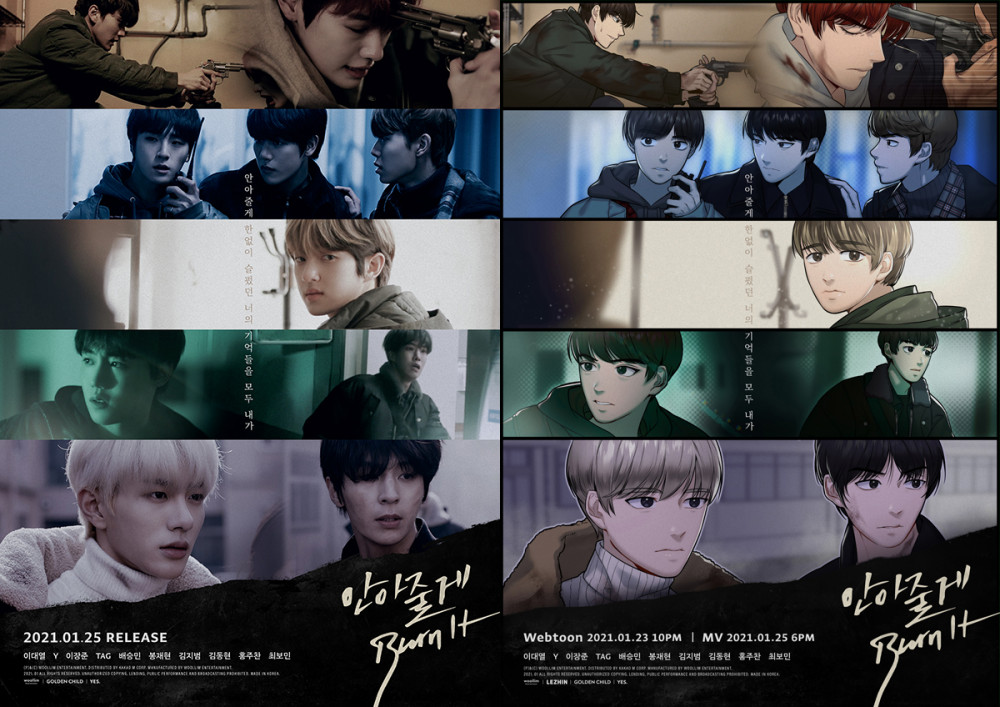 Golden Child will be starring in their very own webtoon, based on the story of their upcoming comeback MV!
Golden Child plan on returning this coming January 25 at 6 PM KST with their 5th mini album 'YES.' and title track "Burn It". Previously, the boys garnered attention for hinting at a dramatic, action-packed storyline in their "Burn It" MV teaser, piquing fans' curiosity.
Now, fans will be able to dive into the story of Golden Child's "Burn It" a little earlier through an exclusive webtoon series, expected to begin serialization on January 23 at 10 PM KST via the Lezhin Comics app! The webtoon series will likely be multi-chaptered, illustrating a more detailed version of the "Burn It" story and message than the MV.
Will you be reading Golden Child's "Burn It" webtoon?