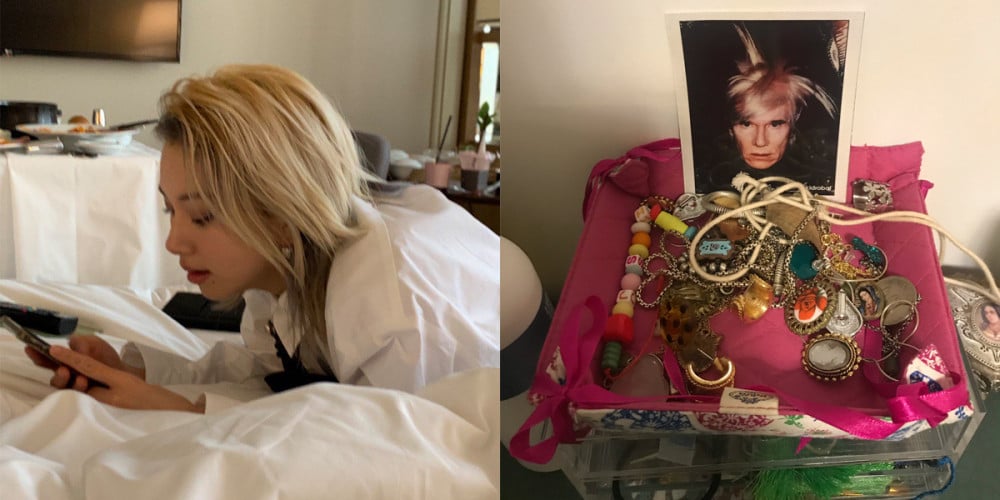 In a recent Bubble community update, TWICE's Chaeyoung shared a few shots from her day to day life with her fans, including a candid cut, a selca, and a cut of her jewelry.
Seeing the update, some fans took interest in a handmade, beaded bracelet in Chaeyoung's jewelry pile, which contained the initials "HSJ" or "JSH". As you can see below, fans were quick to point out that "JSH" could stand for Jung Sung Hyun, or the tattoo artist Chimhwasa.
In the past, Chaeyoung and Chimhwasa have been wrapped up in several dating rumors, including one in which the two were photographed grocery shopping together.
What do you think of the speculation?