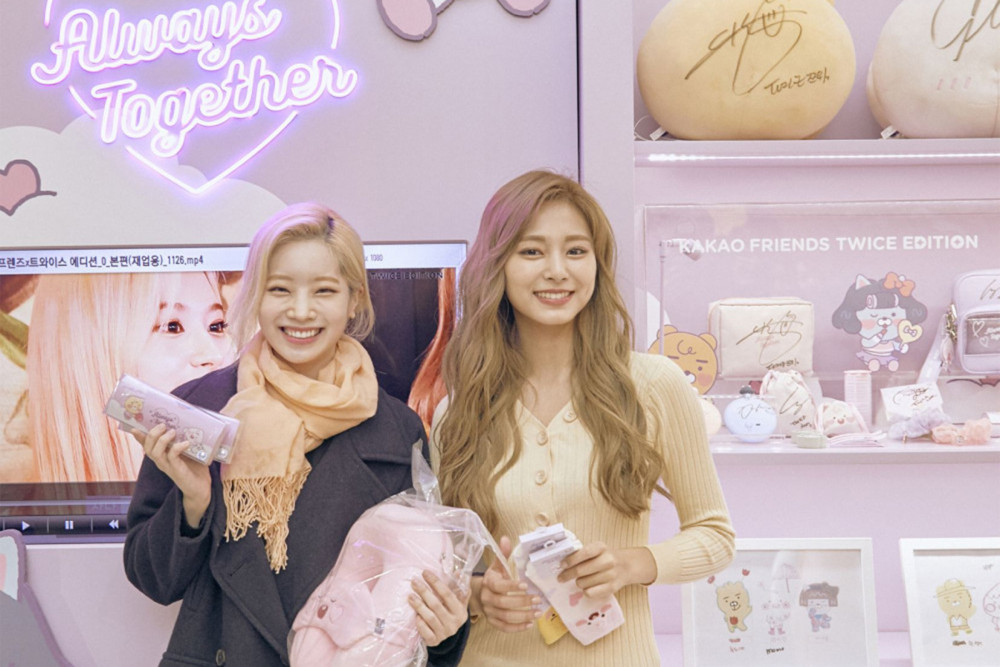 One of the best things about being a Kpop fan is representing your favorite idols by wearing and using their merchandise. Are you a ONCE looking to improve your life with the help of TWICE? Here are eight of the cutest TWICE products you need in your life!
Anti-theft Crossbody Travel Bag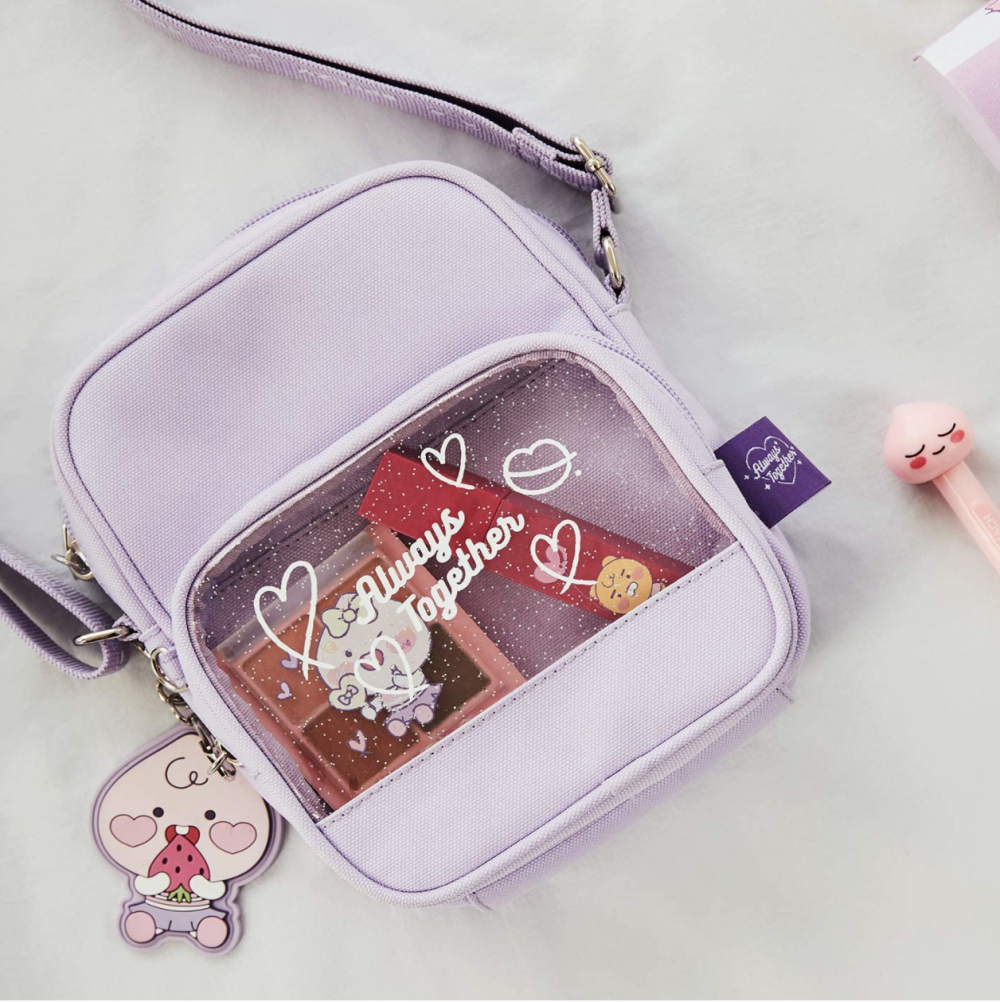 This crossbody bag features a super trendy clear glitter front pocket to display your favorite items. It also comes with an Apeach enamel charm key ring that can be attached to the zipper to keep all your belongings safe and secure. This bag is the perfect way to subtly show your support for the original design created by Chaeyoung herself!
Twice Edition Blanket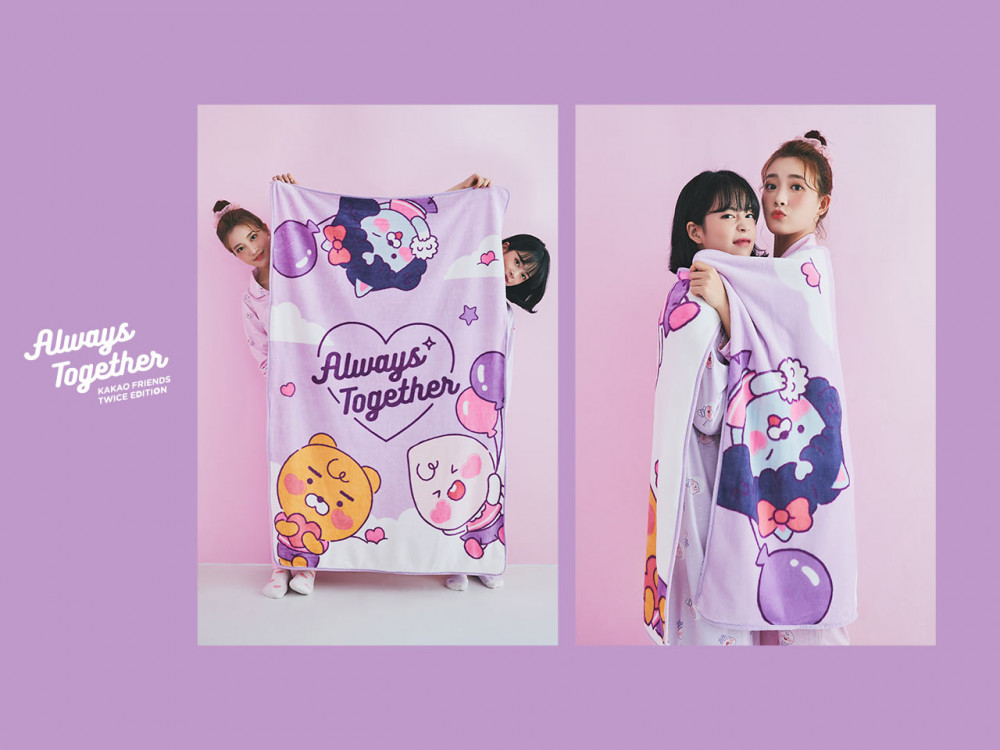 Winter is coming, and what better to keep you warm than a Twice Edition cozy blanket? The happy Apeach illustration on this blanket was designed by Tzuyu herself, who calls it a blanket that makes you feel better the more you look at it. It also comes with a drawstring pouch for easy travel to cuddle with friends!
Pajama Set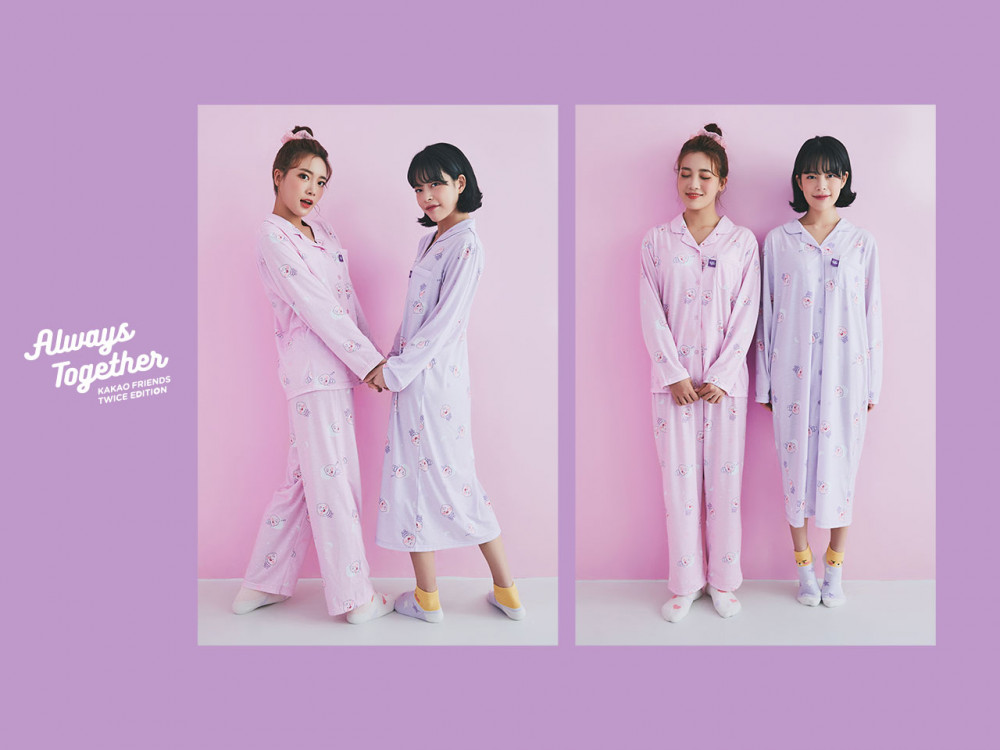 If you're looking for a new long-sleeved pajama set for the upcoming season, look no further! This pajama set is unisex and is also perfect as ONCE couple pajamas. It comes in three colors — pink, purple, and yellow, featuring Apeach and Ryan in nightwear.
Passport Case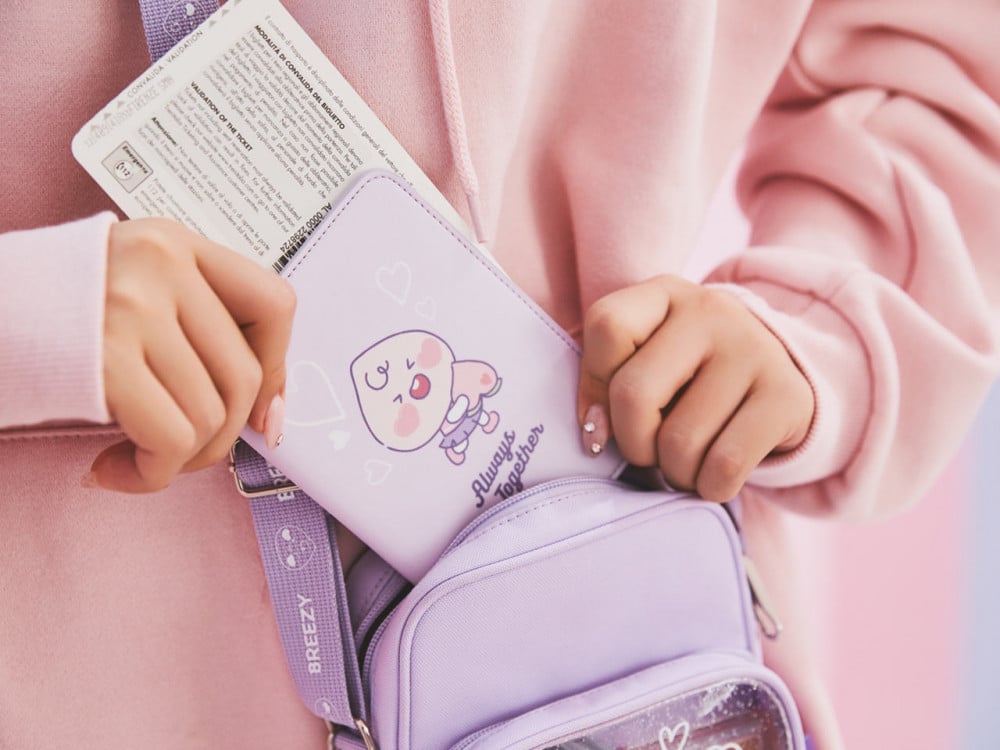 Are you planning an exciting trip for the future when it is safe to travel? You should check out this convenient passport case to keep your tickets and documents handy. Designed by Momo, this passport case features several card slots for safe-keeping and cute illustrations of bears, milk cartons, and Apeach.
Neck Pillow Eye Mask Set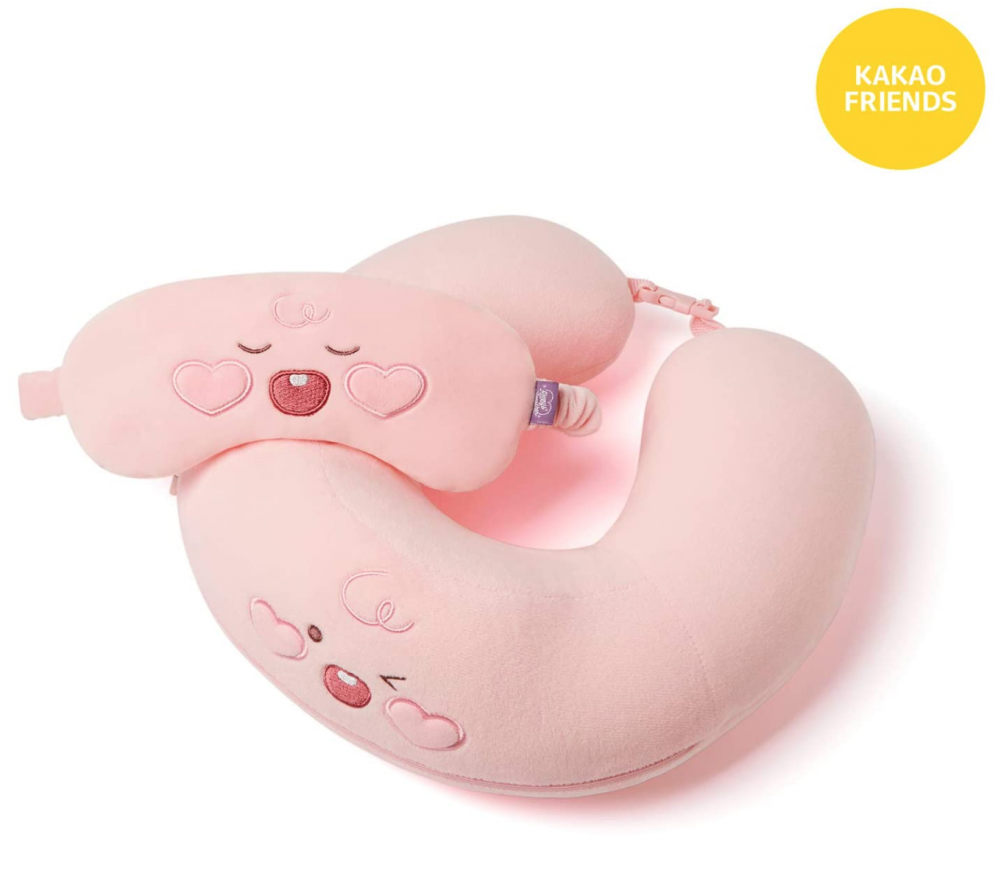 If you're a person who wears an eye mask to sleep, check out this neck pillow and eye mask set designed by Chaeyong, Nayeon, and Momo. The pillow is made with memory foam, ensuring comfort while sleeping, and features a handy strap to keep the pillow from slipping off your neck. This set is perfect for travel or using around the house!
Bias Badges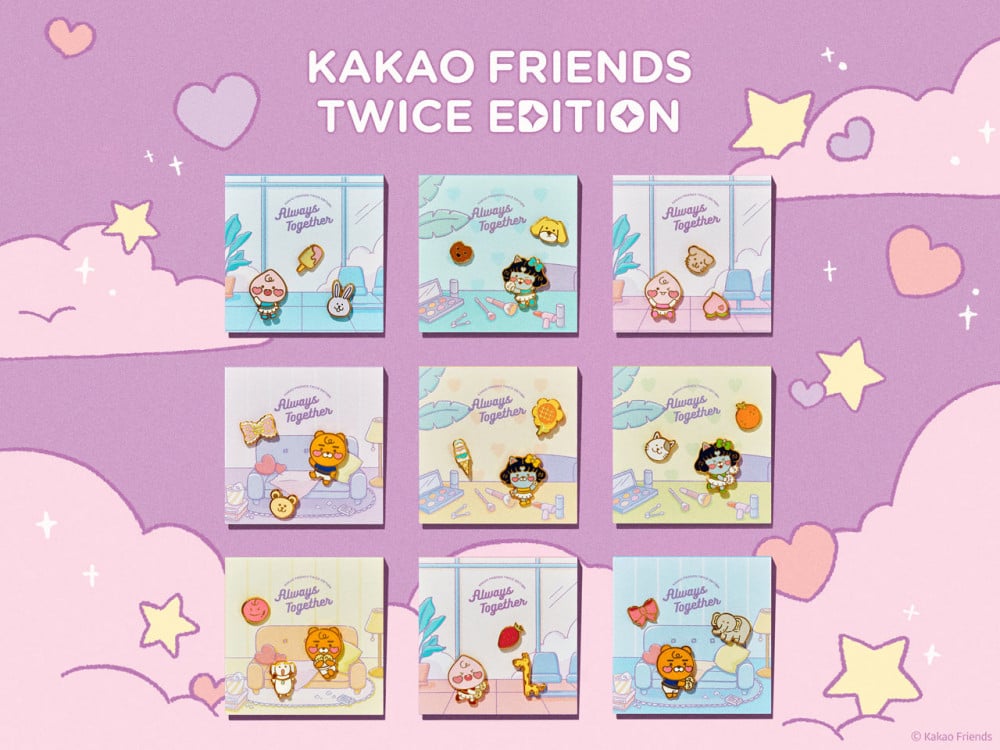 For Kpop pin collectors, these TWICE pin badges are a must-have addition to the collection. There are nine sets, one for each member, and each set includes three enamel pins of differing sizes. These pins are the perfect way to spice up the collar of an outfit or to add to your backpack strap!
LED Hand Mirror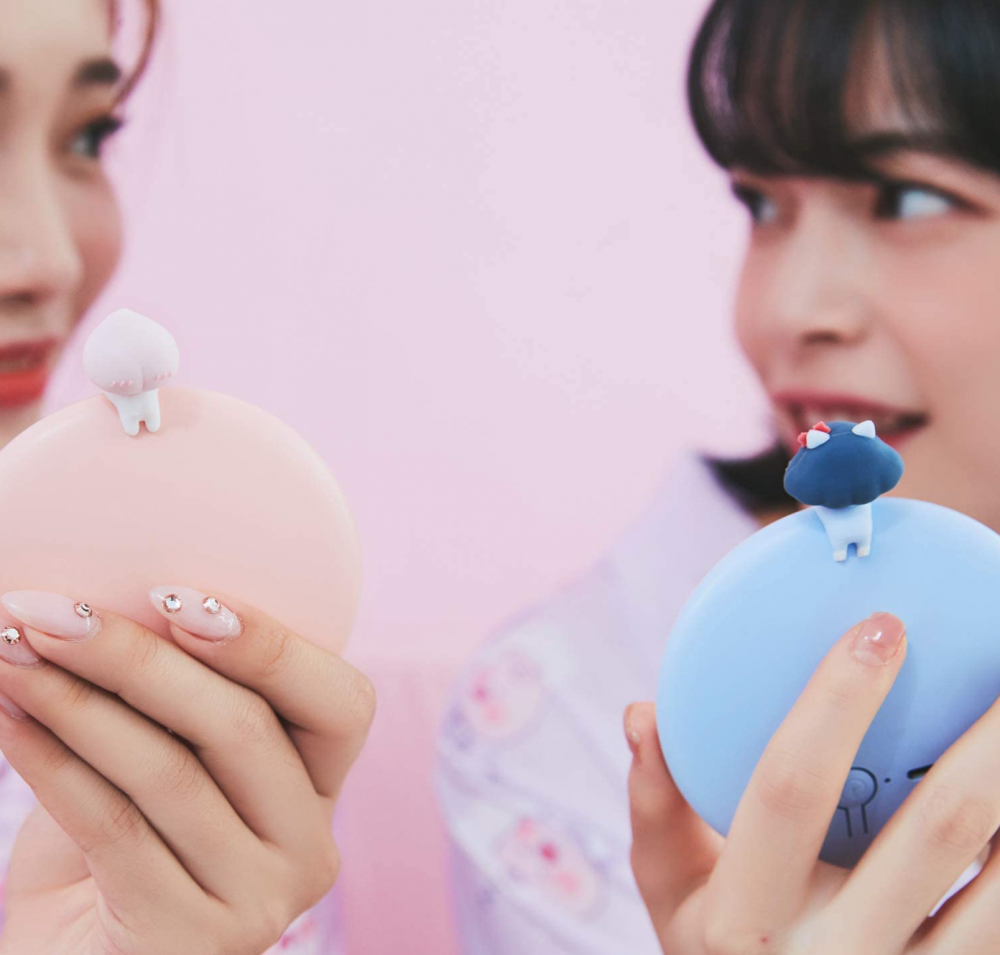 When you're fixing up your makeup on the go, sometimes you don't have the time to run to a restroom and check your appearance with proper lighting. Jeongyeon, Jihyo, and Mina designed the TWICE edition LED light mirror that is small enough to fit in your pocket and turns into a ring light with the touch of a button.
Glasses Case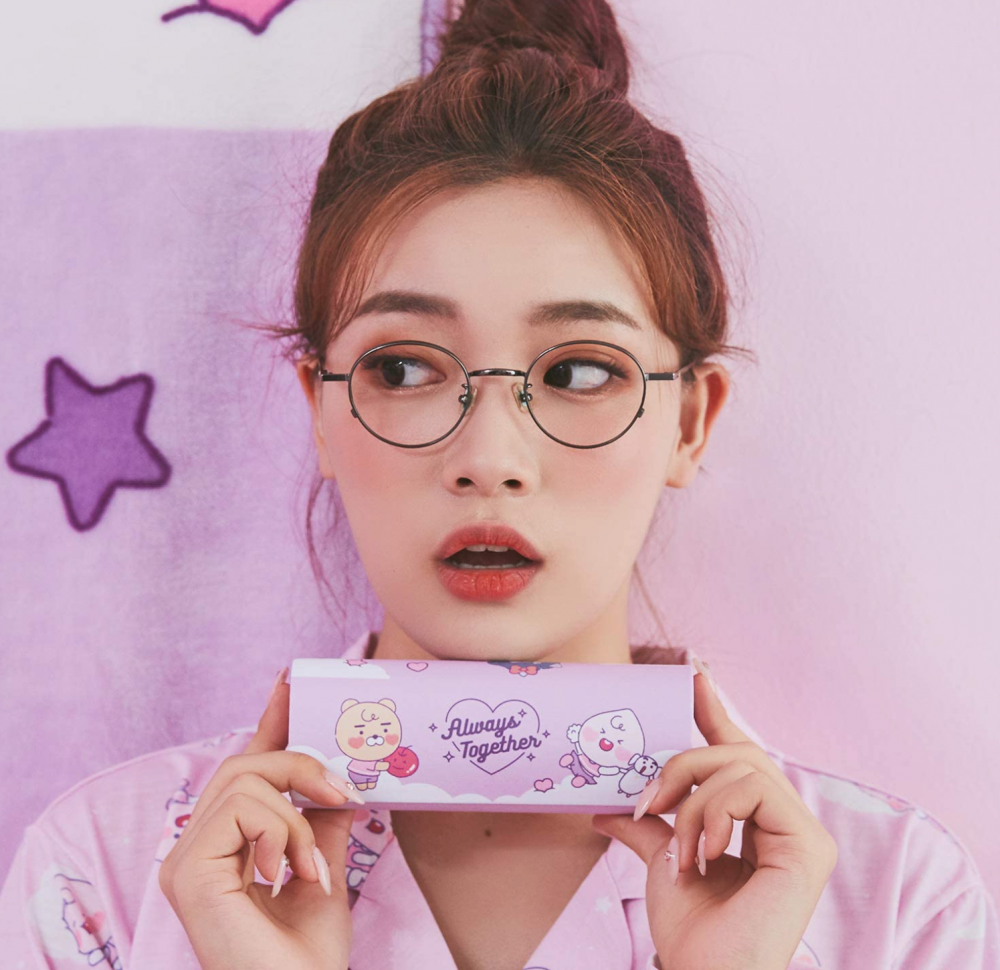 Tired of the glasses case that came for free with your prescription? Take your glasses case to the next level with this plastic case designed by Dahyun! This case is compact yet sturdy enough to ensure that your glasses are safe when they're not in use. Featuring both Ryan and Apeach, this glasses case reminds ONCE's that they are "always together" with TWICE!