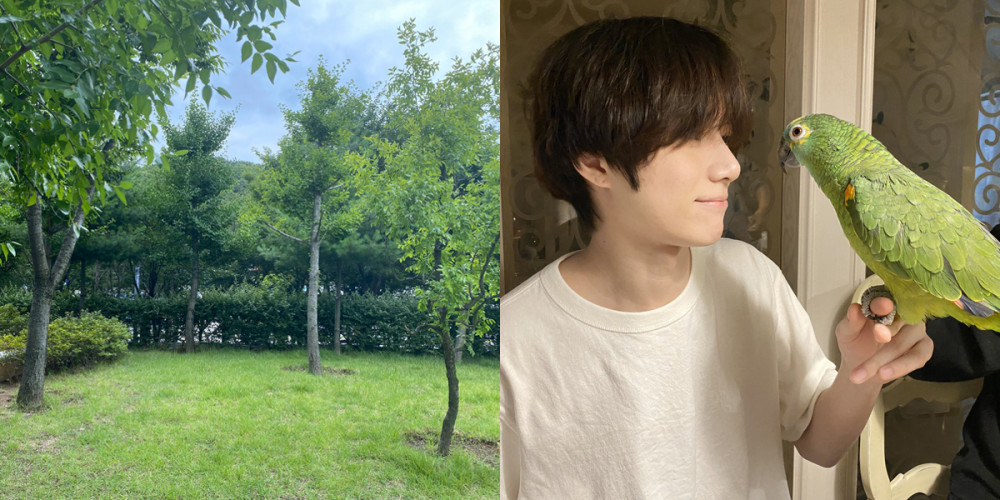 On January 20, TOMORROW x TOGETHER member Beomgyu greeted fans on Twitter with a fun little "Where's Toto?" picture finding game!
Want a closer look? Can you spot Toto in the greenery?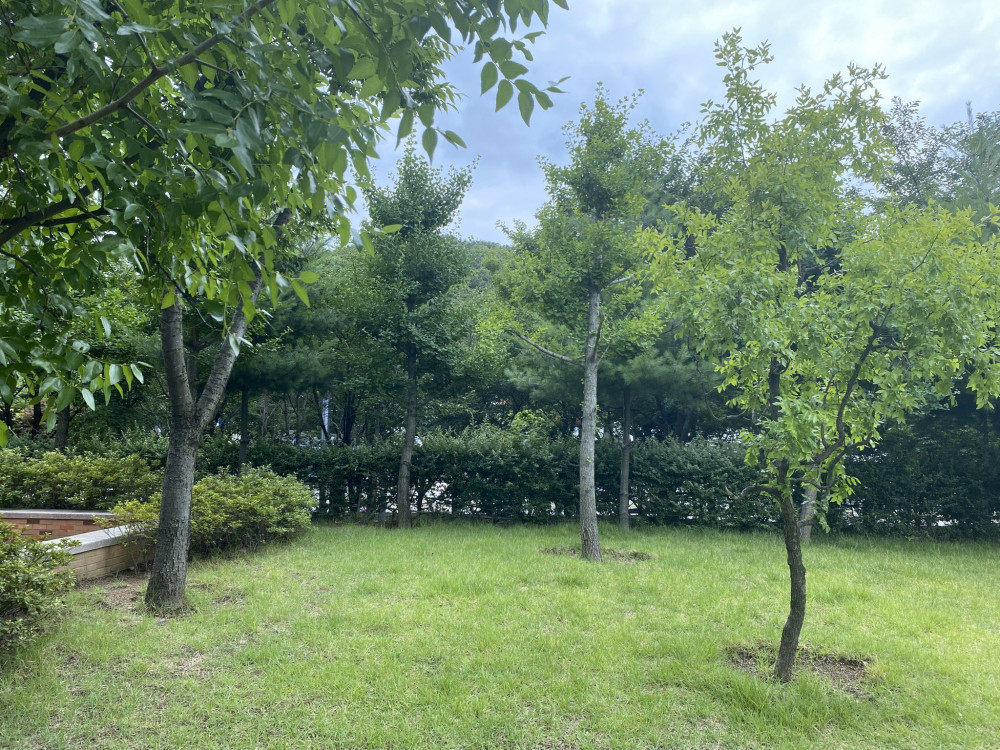 By the way, who is Toto anyway?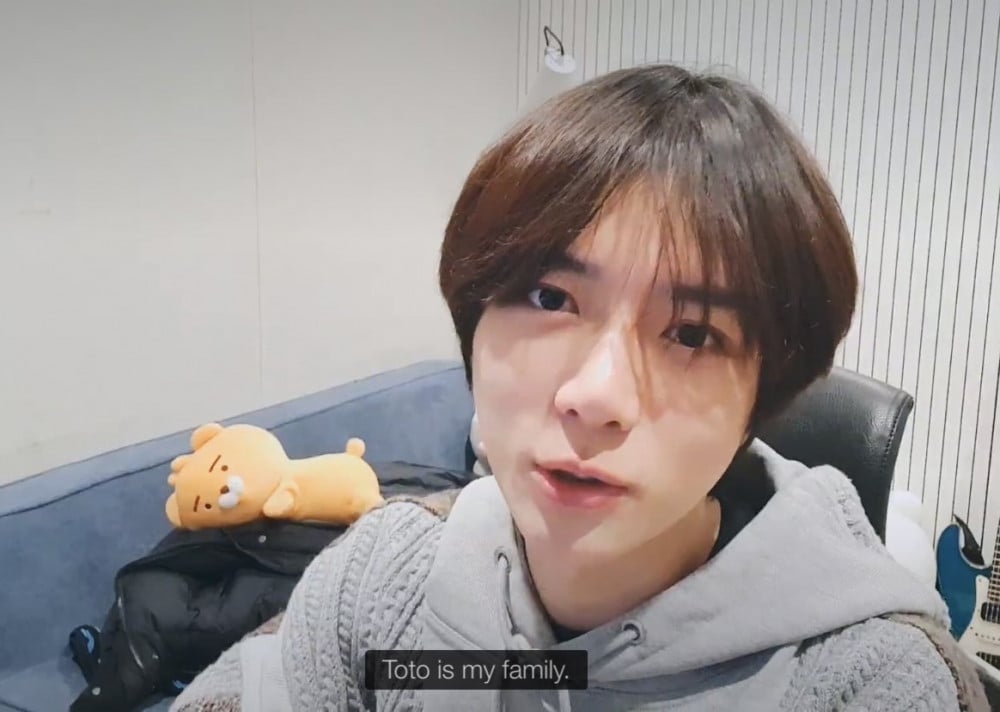 Toto is a green parrot who has been in Beomgyu's family since his childhood!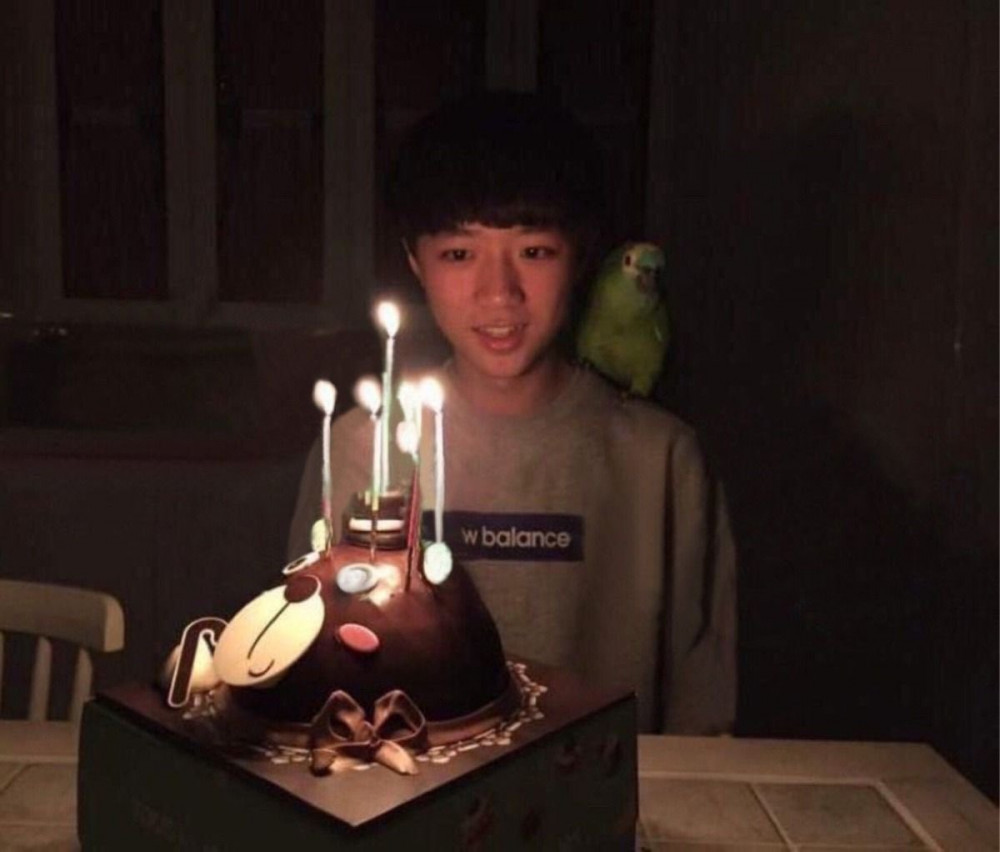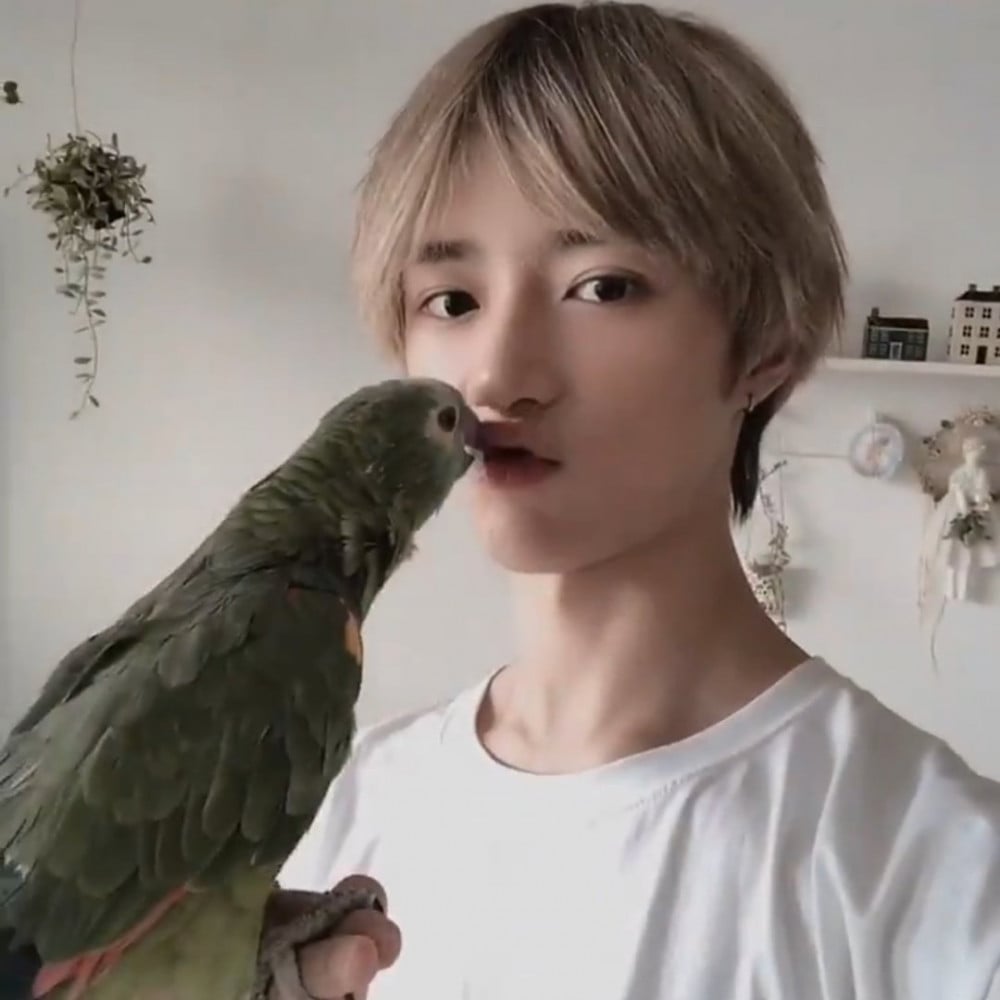 Not only does Beomgyu consider Toto his family, the bird is also known as the cutest existence in Beomgyu's life:
"The cutest existence in my life is our parrot Toto, who lives with my family at home. When Toto hears the door lock click, it says 'Hello, hello' and greets whoever is coming in. If someone is cooking ramen in the kitchen, Toto will run to the kitchen - it somehow knows that there's something tasty cooking and wants to eat some - and hits my foot and asks to be hugged. Sometimes, my dad will send me pictures of some trees. But if I look closer, it's like magic eye. Toto is sitting in the green somewhere. I miss Toto."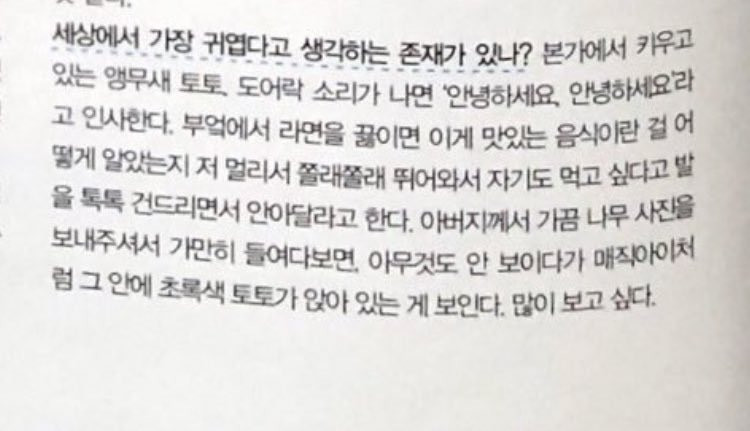 Who wouldn't feel warm and fuzzy inside after seeing the inseparable bond between Beomgyu and his parrot family, Toto? Soon after Beomgyu shared his fun little game via Twitter, many fans are wishing them a strong, lasting bond as they grow old together!
Anyways, if you haven't found Toto in Beomgyu's recent "Where's Toto?" puzzle yet, here's the answer!