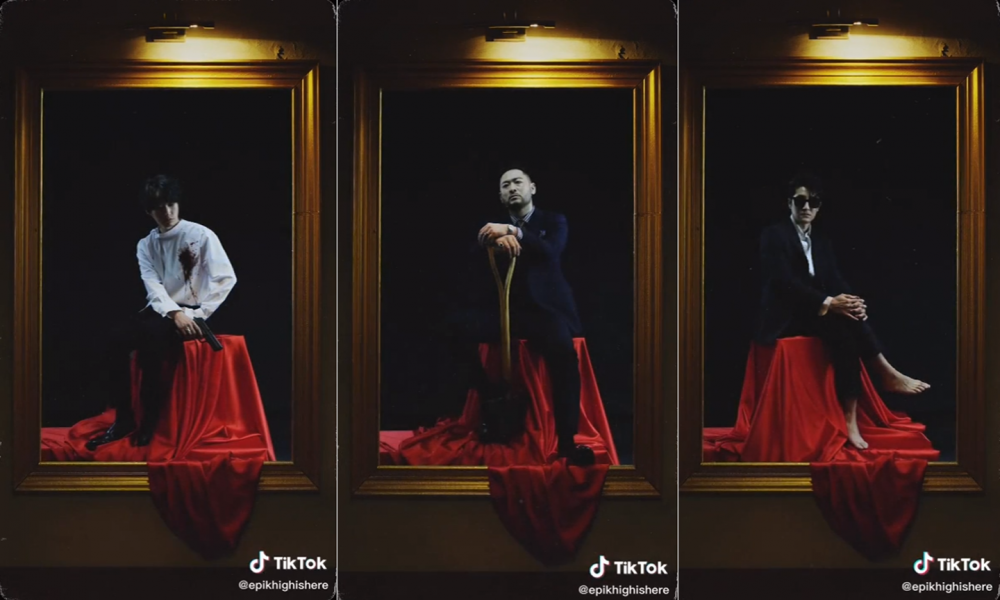 Epik High continues to release teaser content to prepare for their comeback with their tenth album 'Epik High is Here 上 (Part 1).'
The group previously released the tracklist for their upcoming album which includes ten tracks including "Lesson Zero", "Rosario", "Based on a True Story", "Acceptance Speech", "Leica", "In Self-Defense", "True Crime", "Social Distance 16", "End of the World", and "Wish You Were Here".


On January 5th KST, Epik High revealed a grim teaser clip on Tik Tok showing each member appear in a gold photoframe with Tablo holding a gun with blood dripping from his chest and Mithra Jin leaning against a shovel.
Epik High's 'Epik High Is Here 上 (Part 1)' is set to drop on January 18 at 6 PM KST. So stay tuned for more teaser content to be released.