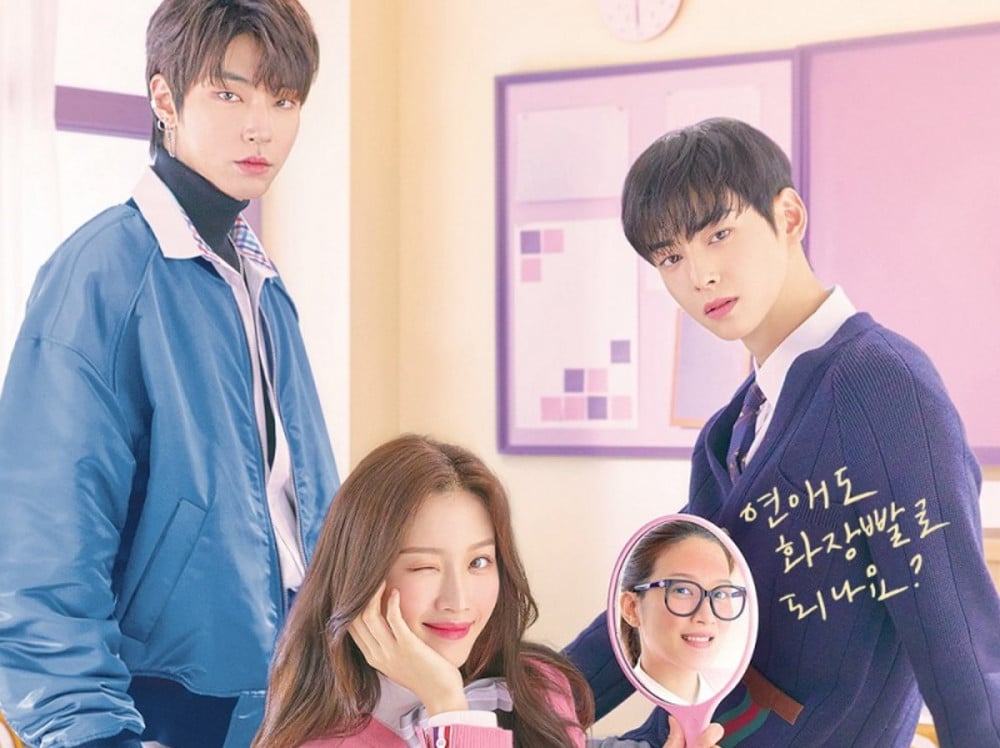 tvN's 'True Beauty' is under fire for Chinese product placement.

According to reports on January 7, viewers are criticizing the show for allegedly excessive product placement from Chinese companies. On episode 7 of the drama, which aired on the 6th KST, the main character Lim Joo Kyung (played by Moon Ga Young) eats instant hot pot from a Chinese brand, and later on in the show, Lee Su Ho (Cha Eun Woo) and Lim Joo Kyung have a conversation in front of billboards for Chinese distribution companies. There were also ads for Chinese companies hung at the bus stop where the two characters sat.

After the episode aired, viewers commented, "I don't know if this is a Chinese drama or a Korean drama," and "There's too much product placement," while others stated, "It's product placement for a price. What does it matter if it's from a Chinese company," and "It's inevitable to cover the cost of production."

It's reported viewers are particularly sensitive to product placement by Chinese companies in Korean dramas due to recent controversy involving Chinese media and the alleged appropriation of Korean culture, including hanbok, in Chinese dramas and video games.

What do you think about the controversy?